What Westley From The Princess Bride Looks Like Today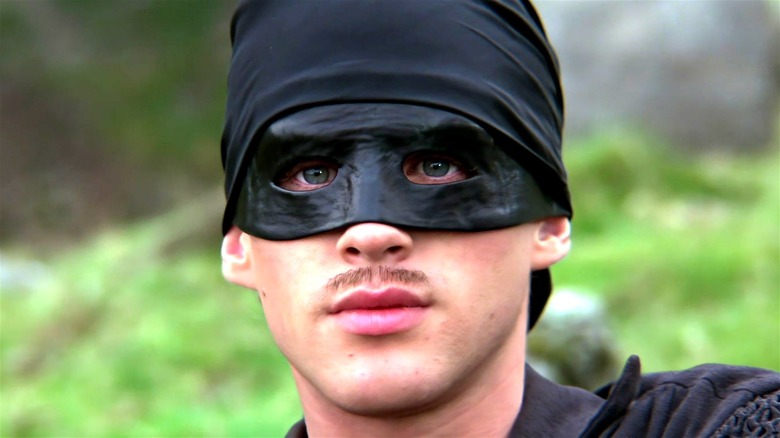 20th Century Fox
When one of the most romantic movies ever made its debut, Cary Elwes became a star. "The Princess Bride" was directed by Rob Reiner, and tells the love story of Westley and Princess Buttercup. The story is actually set in the present day, when a grandfather is reading a book to his sick grandson. Initially the boy, played by Fred Savage, resists the idea of the love story. But by the time he gets to the end of the romance, he is on board. And how could he not be?
Cary Elwes' portrayal of Westley was dashing, dark, and above all else, romantic. Westley does anything he can for the one that he loves, including cheating death. After the success of "The Princess Bride," Elwes appeared in some significant films such as "Glory," "Days of Thunder," and even an entertaining and villainous role in "Twister." However entertaining, as time passed, the actor seemed to have been lost to unwatchable features. But more recently, Elwes has made a comeback, and fans can see what he looks like today.
Cary Elwes had a horror resurgence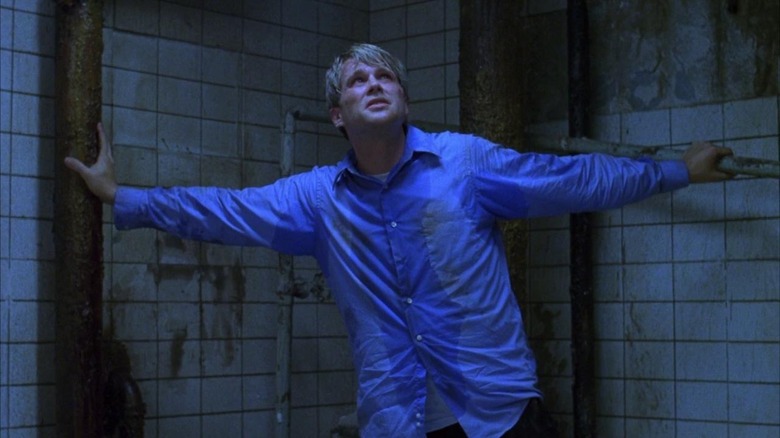 Lionsgate
Cary Elwes has worked consistently throughout his career, though audiences may not have always seen him. During the '90s, fans could hear his voice in a number of properties such as "Batman Beyond," "Hercules," and "Pinky and the Brain," which may have contributed to his shocking next role. After a six-episode stint on "The X-Files," Elwes burst back onto the big screen in James Wan's mega horror hit, "Saw."
The "Saw" franchise was created by independent filmmakers at the time, James Wan and Leigh Whannell. Though those creators are highly successful currently, in 2004, "Saw" was made for an estimated $1,200,000. It made almost twenty times that its opening weekend, according to Box Office Mojo. Unfortunately, Elwes and the creators of "Saw" had a falling out in the subsequent years. But relationships were ultimately mended and Dr. Gordon returned in "Saw: The Final Chapter."
This was not the end of Elwes' appreciation of horror, and he continued to appear in genre films. He portrays a delightfully evil professor in "Black Christmas," and in "The Unholy," he plays the role of a bishop with ulterior motives. Elwes seems to genuinely enjoy these roles and they are always a pleasure to watch. However, that is not all he is up to currently.
Cary Elwes is back to form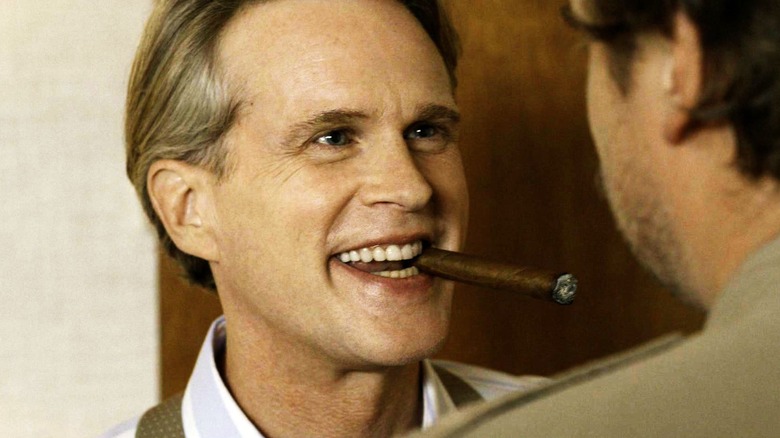 Netflix
The recent years have been kind to Elwes. In 2019, he joined the cast of "Stranger Things" as the Mayor of Hawkins, Larry Kline. He is not alone in "Stranger Things" casting retro actors to play the adults — Sean Astin, most notable as Samwise Gamgee in "Lord of the Rings," also had a reccurring role in "Stranger Things" Season 2. After "Stranger Things," Elwes went on to have roles in "Marvelous Mrs. Maisel" and "Katy Keene." But fans will be happy to know that in 2020, Elwes returned to his roots in "The Princess Bride."
During the pandemic, a group of actors got together and each filmed a scene from "The Princess Bride," resulting in what was essentially a home movie that was spliced together. Elwes did not play the character fans would expect. This time around, he had to play Prince Humperdinck, who was his character's foe in the original film.
Though it has been a long time coming, Elwes has returned to form, and fans can expect to see him on their screens for the foreseeable future.