This Mexican Crime Series Is Catching Fire On Netflix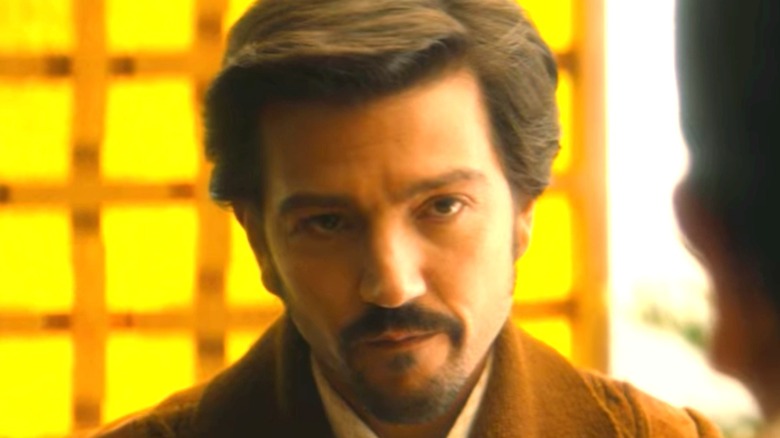 Netflix
Crime dramas are a popular television genre for a reason. They give you all the adrenaline-pumping action scenes you love to watch in the movies (but would be a nightmare to experience in real life) and condense it for the small screen. Then, if you throw in some historical context by basing a crime drama or thriller on a true story, it makes it even more enticing to sit with because the level of unbelievability is upped.
That is the reason why Netflix's "Narcos" franchise has remained a must-watch series since its 2015 debut. The series features actors playing real-life drug lords as they develop and establish some of the world's biggest drug cartels and the DEA agents investigating their activities. The original series, which starred Pedro Pascal and Boyd Holbrook, focused on Pablo Escobar's (Wagner Moura) operation in Colombia. The first "Narcos" series ended its run after three seasons, only for showrunners to pick up a spinoff, "Narcos: Mexico," about the lucrative and ever-expanding drug cartels in Mexico. And if you cannot get enough of this action-packed genre or the spinoff series starring Scoot McNairy and Diego Luna, Netflix has a special surprise for you. 
The final season of Narcos: Mexico is now on Netflix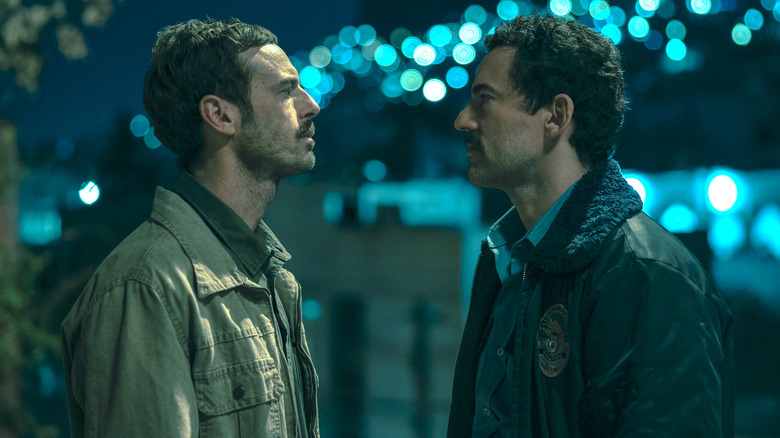 Juan Rosas/Netflix
On November 5, Netflix dropped the long-awaited third season of "Narcos: Mexico," consisting of 10 episodes. And it's been announced that the show will call it quits after the most recent season, according to the show's co-creator Carlo Bernard (via The Hollywood Reporter). The new season picks up where Season 2 left off — the arrest of Felix Gallardo (Diego Luna). Luna doesn't return for Season 3, but Gallardo's legacy lives on through the other characters representing the drug bosses who took on the business. It's clear that fans have been waiting for new episodes, as the show is in the Top 10 most popular Netflix picks in the U.S. The show is doing pretty well on Rotten Tomatoes, with positive reviews from critics and at-home viewers.
"Narcos: Mexico" Season 3 is all about the expansion and globalization of the drug war. The operation goes from independent farmers and dealers doing business to massive regions of Mexico forming cartels and stretching their reach. The show focuses on the Juarez, Tijuana, and Sinola cartels and the bosses who follow in Gallardo's footsteps. The final season also features some new faces, including a cameo appearance from Puerto Rican hitmaker Bad Bunny (via Newsweek).
So if you're looking for a good binge-watch that will have your heart pounding, watch the new season of "Narcos: Mexico" on Netflix.