The Crime Drama Hidden Gem You Can Stream On Netflix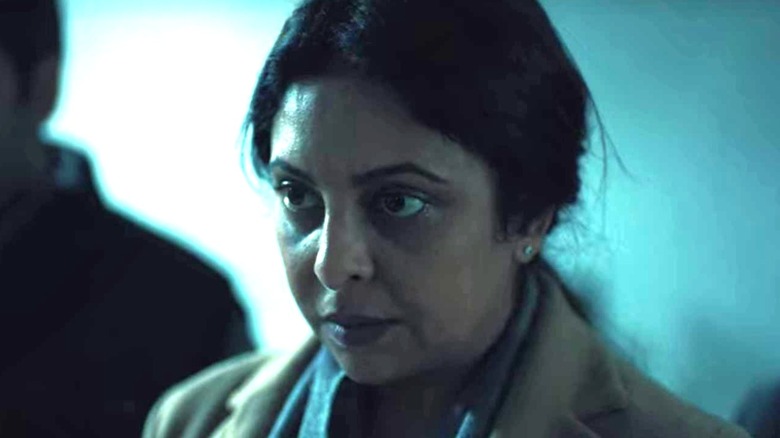 Netflix
This article contains mentions of sexual assault.
From podcasts to TV shows, true crime is all the rage these days. Viewers may read the news about some horrific act of violence, but they may not learn about all of the nitty-gritty details. That's where art comes into play. A retelling of the events may include more dramatized moments, but the broad strokes are usually there. It's merely a matter of putting them together in a way that grasps people's attention and refuses to let go.
That's the case with one of the most powerful dramas to come out of India in recent years: "Delhi Crime." The show's based on the events of the gang rape case that shook the neighborhood of Munirka in South Delhi. The series details the events that occurred in the aftermath, which involved Deputy Commissioner of Police Vartika Chaturvedi searching for the culprits, whose actions ultimately led to the death of their female victim. It's a tough watch, but it also makes for engaging television for fans of shows like "Law & Order: SVU" and "NCIS."
Delhi Crime makes for an addicting binge-watch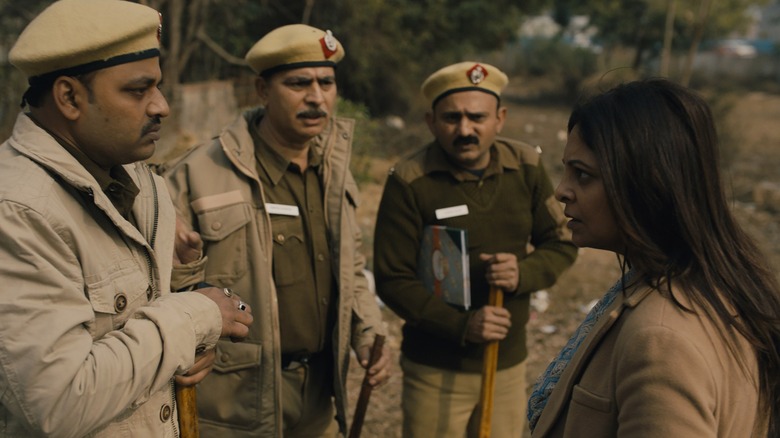 Netflix
"Delhi Crime" will leave you on the edge of your seat for all seven episodes, all of which are available on Netflix. Not only do the central police force have to contend with tracking down the perpetrators, but protests build up around them, demanding justice for the victims from a government body that lacks the resources to do as good of a job as they could. 
Critics and audiences alike connected with the series. The show even went on to win Best Drama Series at the 2020 International Emmy Awards. In his acceptance speech, show creator Richie Mehta made a stirring speech in honor of victims of sexual violence: "I dedicate this award to all the women who not just endure the violence that so many men inflict on them, but are then tasked to solve the problem. Finally, to the tireless mother, and her daughter. Not a day goes by when I don't think about you both and what the world subjected you two to. And I hope none of us ever forget that."
Udita Jhunjhunwala of The Quint praised every aspect of the show that helped make it a compelling story for this day and age. She wrote in her review, "The cinematography, music, locations and dialect make the series immersive, detailed, acutely affecting and tinged with hopelessness." The real-life case may have flown under the radar for some Americans, so learn about what exactly transpired during that time with a series you won't want to stop watching.
If you or anyone you know has been a victim of sexual assault, help is available. Visit the Rape, Abuse & Incest National Network website or contact RAINN's National Helpline at 1-800-656-HOPE (4673).