What's The Song In The Witcher Season 2 Trailer?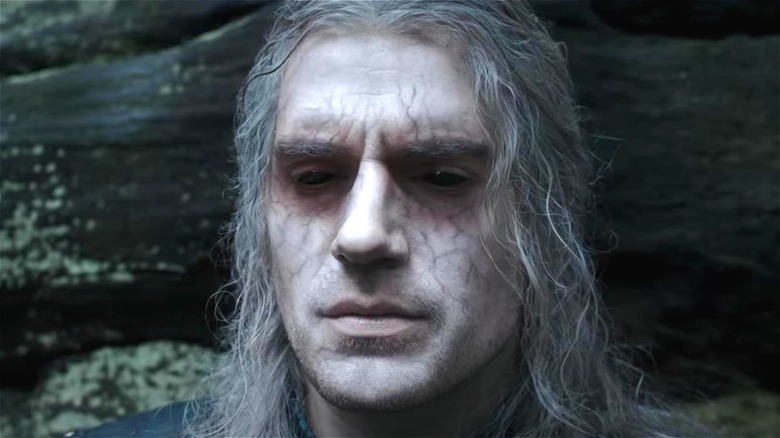 Netflix
Fans of "The Witcher" have waited long enough — the trailer for Season Two is finally here. Based on the Polish book series by Andrzej Sapkowski, the Netflix adaptation debuted in December 2019. The medieval fantasy follows monster hunter Geralt of Rivia (Henry Cavill) as he slowly links with Crown Princess Ciri (Freya Allan) and Yennefer of Vengerberg (Anya Chalotra) leading up to a critical battle.
"The Witcher" holds a 91% audience score on the Tomatometer, though it dips to 68% among critics who compare it to "Game of Thrones" and question how well-developed its fantastical world is (via Rotten Tomatoes).
However, fans are eager for the upcoming season. Netflix tweeted the Season 2 trailer on October 29, receiving hundreds of responses from fans. Quote-tweets ranged from people like @VanTeemet casually saying "Literally can't wait" to those like @ineffablejjk1 who exclaimed, "SOMEBODY SEDATE ME ... I CAN'T BREATHE."
While the trailer offers a glimpse of what's to come on "The Witcher," it also features a popular rap song that has some fans scratching their heads in confusion.
The Witcher channels Yeezy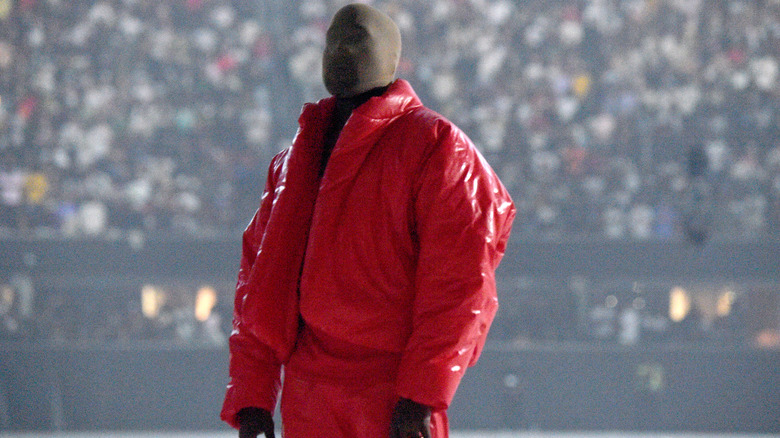 Kevin Mazur/Getty Images
In a move some fans of "The Witcher" called "a crossover I didn't know I needed," the Season 2 trailer plays a remix of Kanye West's "Monster." The 2010 track features Jay-Z, Rick Ross, Nicki Minaj, and Bon Iver and hails from West's critically-acclaimed fifth album, "My Beautiful Dark Twisted Fantasy."
Described by Pitchfork as "the weirdest A-list event-rap posse cut in recent memory," the song peaked at number 15 on the U.S. Billboard Hot Rap Songs chart (via Billboard). From Adele's memorable performance of Minaj's verse on "The Late Late Show with James Corden" to soundtracking TikToks, the song remains popular to this day.
While a rap song might not initially seem fitting for a fantasy series, "Monster" is a horror-inspired track, and its music video pays homage to films like "Thriller," "American Psycho," and "Saw." Fans saw the connection. "I always knew that Monster by Kanye would be perfect for some kind of fantasy or sci fi trailer but I wasn't expecting The Witcher to make it happen first," tweeted @MotherMuchy2.
Season 2 of "The Witcher" will be available on Netflix on December 17.