Hugh Jackman Is P. T. Barnum In The Greatest Showman First Look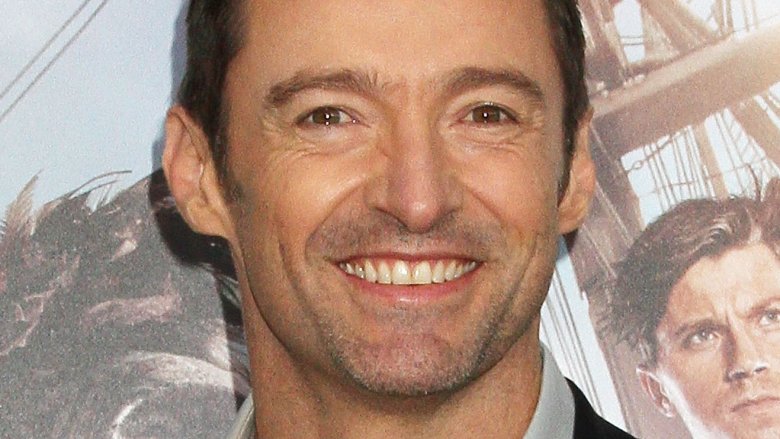 Getty Images
Hugh Jackman is at the center of the show in the first pics from The Greatest Showman. Jackman stars as P. T. Barnum, the founder of the Barnum & Bailey Circus, in the musical film, which also features Zac Efron, Michelle Williams, and Zendaya.
The movie will follow Barnum from a young child in poverty to launching his first New York-based circus. "This was also a time in America where puritans kind of ruled and the circus was the equivalent of some dark-alley-strip-show kind of thing," Jackman said to Entertainment Weekly, who first released the pics. Efron will play his business partner, while Williams will play his wife. Zendaya, next set to appear in Spider-Man: Homecoming, will play a trapeze artist and Efron's love interest.
The film has been a long time in the making, going through seven years of starts and stops on the way to the big screen. "Up until La La Land, everyone was saying, 'there hasn't been an original musical in 23 years,'" Jackman said. "So the prevailing thought in Hollywood was, unless you have a brand people know, it's not a done thing. So It just took a long time." Because of the doubt about musicals, the movie was initially pursued as a traditional biopic, but director Michael Gracey suggested adding songs. "I said, 'If you're going to call it The Greatest Showman, you should play to your strengths and we should make it a musical,'" he said. "That ridiculous remark cost me seven years of my life."
Gracey already has one of the keys to La La Land's musical success behind The Greatest Showman, with Oscar-winning song-writing duo Benj Pasek and Justin Paul penning the music. Jackman notes that the music will be fun and catchy, saying, "We were clear from the beginning that this wouldn't feel like a period movie or a historical piece. What would Barnum do now? I have an almost-12-year-old daughter. I wanted [the movie] to be as exciting for her as listening to Katy Perry's new song."
You can view pics from The Greatest Showman below. While we wait for the movie's Dec. 25 release, see some other movies coming out this year that you won't want to miss.