A.P. Bio Season 5 - What We Know So Far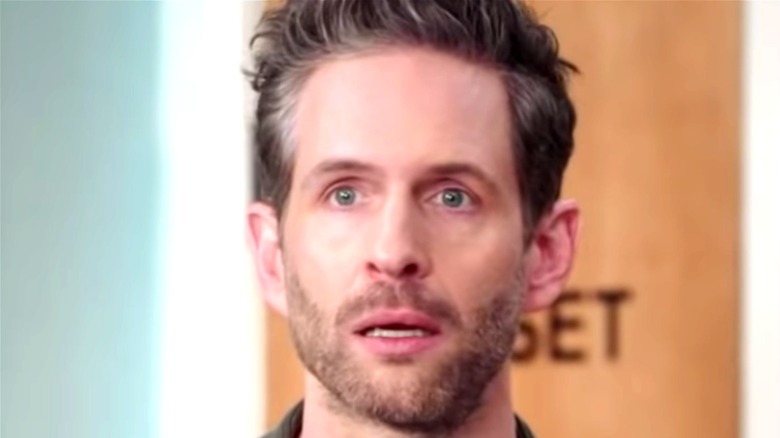 Peacock/Youtube
Originally created by "SNL" writer Mike O'Brien and produced by Broadway Video, "A.P. Bio" debuted in 2018 on NBC as a mid-season replacement on the network schedule. Season 1 received mixed reviews while Season 2 was met with far more applause by critics, but the network still canceled the show despite a small but loyal audience. Soon enough, though, NBC chose to reverse the decision, housing the sitcom on its new streaming service Peacock instead. 
Recently "A.P. Bio" debuted its fourth season on Peacock, releasing all eight episodes in early September. O'Brien commented in an interview that the ambitious new season intended to "dig even deeper into the main characters and also keep messing with the sitcom format" (via The Hollywood Reporter).
Fans of the cult series may be curious then about when a prospective Season 5 will be available to viewers, especially because the show has been at risk of cancellation before. Here's everything we know about the release date, cast, and plot of "A.P. Bio" Season 5.
What's the release date of A.P. Bio Season 5?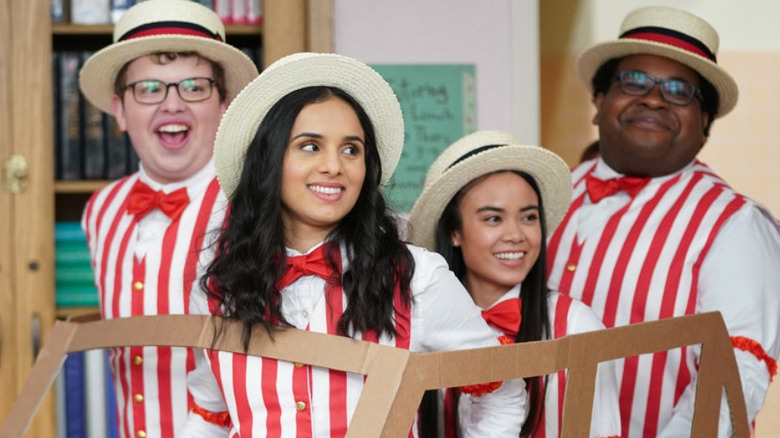 Peacock
The release date of Season 5 of "A.P. Bio" is still up in the air as Peacock has not officially renewed the series yet since Season 4 debuted. It could very likely get renewed, especially because of its small but loyal fanbase (via Roger Ebert), but the sitcom's fate is still unknown.
If "A.P. Bio" does get a Season 5, it will definitely take some serious time for it to return with new episodes. It takes about a year for even a smaller sitcom to get episodes written, do pre-production, gather the cast together, shoot all necessary footage, edit and finish post-production, then promote and release the series. This is also assuming there won't be any issues with the ongoing COVID-19 pandemic either.
Even if the series returns, no one should expect "A.P. Bio" Season 5 until at least a year after Season 4 premiered, so around September to October 2022.
Who's in the cast of A.P. Bio Season 5?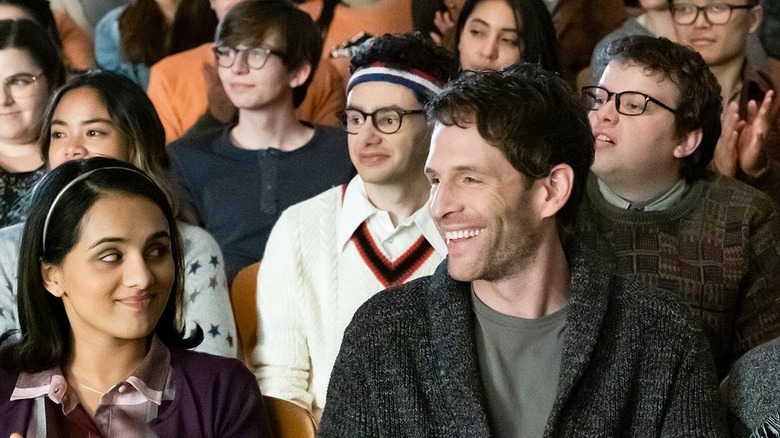 Peacock
Pending any scheduling complications, it seems extremely likely that the main cast of "A.P. Bio" would return for a prospective fifth season. This would include Glenn Howerton as the series lead, Dr. Jack Griffin; Patton Oswalt as Principal Ralph Durbin; Paula Pell as Helen Demarcus; Lyric Lewis as Stef Duncan; Mary Sohn as Mary Wagner; Jean Villepique as Michelle Jones; Allisyn Ashley Arm as Heather Wilmore; Aparna Brielle as Sarika Sarkar; Nick Peine as Marcus; Eddie Leavy as Anthony Lewis; Jacob Houston as Victor Kozlowski; Sari Arambulo as Grace; and Spence Moore II as Dan Decker.
It's a high school show, so it's possible that Mike O'Brien could incorporate graduation, with new characters being introduced while others leave high school. But "A.P. Bio" is already running on borrowed time, so that doesn't seem likely. Patton Oswalt told Collider, "Maybe we take the risk of introducing a new class of kids, and maybe that's going to the well once too often, because my God did we luck out with the actors and actresses we got to play the students on this show."
What's the plot of A.P. Bio Season 5?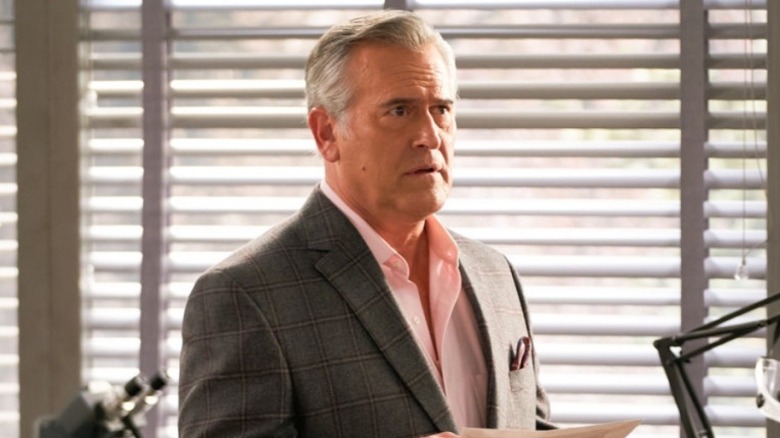 Peacock
The premise of the show centers on philosopher Jack Griffin (Howerton), who after disastrously losing his tenure position at Harvard, returns to his hometown of Toledo, Ohio to teach high school level A.P. Biology. However, the intelligent, caustic Jack reveals to the surprised honor-roll students that he has no intention of teaching them Biology. Instead the disgraced academic gets them to help him with various petty grievances like sabotaging his nemesis Miles (Tom Bennett). Over the course of the four seasons, the students actually do gain insight and lessons from Griffin, while the antisocial teacher is surprised to find he actually cares about the high-schoolers and the town itself.
Season 4 put Jack through the ringer as he broke things off with girlfriend Lynette (Elizabeth Alderfer) and met the father (Bruce Campbell) who abandoned him and his mother. Meanwhile, some of the students continued to struggle romantically, even as they produced an action web series, hilariously called "Janet Fist." Hopefully "A.P. Bio" can come back next year with more installments of "Janet Fist" in Season 5.