Is Ingo Rademacher Leaving General Hospital?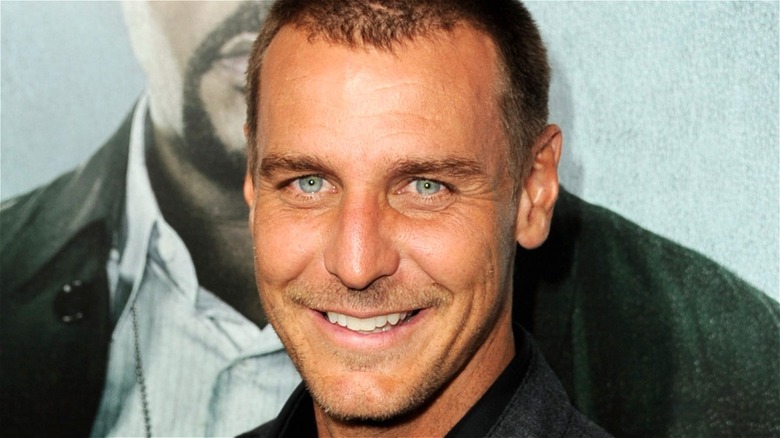 Kevin Winter/Getty Images
Warning: Some quotes within this article contain transphobic statements.
Ingo Rademacher has made a name for himself in "General Hospital" as the handsome and suave Jasper "Jax" Jacks, an Australian émigré who swept heroines like Brenda Barrett (Vanessa Marcil) and Carly Corinthos (Laura Wright) off their feet during his multiple runs on the show. But lately, the actor has become something of a lightning rod for controversy. When the production company behind "General Hospital" issued a vaccine mandate for its stars, the actor publicly protested the requirement (per The Wrap). Via Deadline, he referred to those who subsequently called for his firing "morons" and "dictators."
Over the weekend, the actor reposted a tweet from podcaster Allie Beth Stuckey as part of an Instagram story that compared the politics of trans politician Rachel Levine, the U.S. assistant secretary for health, to that of Virginia Lieutenant Governor-Elect Winsome Sears. Misgendering Levine, Stuckey stated, "Hello, and welcome to ClownTown, where the dude on the left is an empowering woman, and the woman on the right is a white supremacist." Rademacher attached a message to the post that stated, "Always search for the truth and be open to the fact it might come from a source you might not always agree with." 
According to a tweet from at least one co-star, this latest controversy may result in the removal of Rademacher from "General Hospital" for good.
A co-star says Rademacher is gone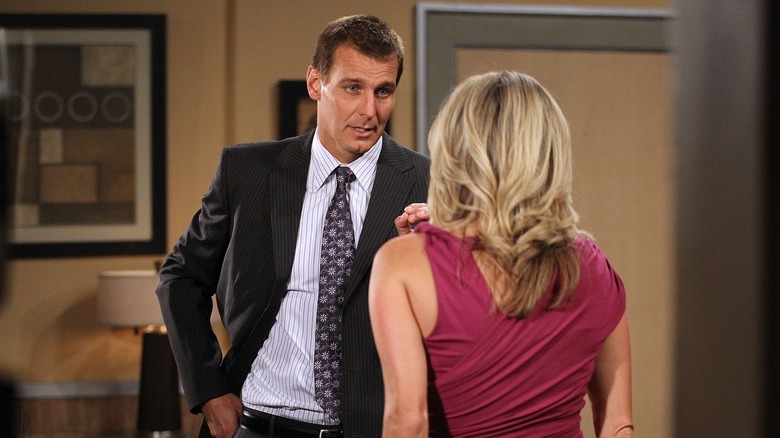 Christopher Polk/Getty Images
Ingo Rademacher apologized "sincerely" for reposting the tweets via an Instagram video on Monday, saying he should have edited out the word "dude" out of the image repost. Nevertheless, he said, "I don't think it's okay to call a transgender an empowered woman because where does that leave women?" He then defended his actions while directly apologizing to his co-star, trans actress Cassandra James, who had replied to his post on Sunday with two tweets stating — among other things — that Rademacher has "some serious unlearning and education to do." Referring to James as "an absolute talent" and adding that she's "very beautiful as well," Rademacher said that he and his wife bought a Disney princess dress for one of their sons because "he wanted to look pretty." "I don't think a transphobic dad would buy his son a Disney princess dress," he added.
According to Rademacher's co-star, Nancy Lee Grahn, however, the apology may be too late. "The fellow actor, #IngoRademacher, is mercifully no longer a part of the #gh cast. Transphobia & misgendering are disgusting & should be unacceptable in any industry," the actress said in a quote tweet of James' response to Rademacher's post, adding that she stands with the trans community. The Wrap confirmed Grahn's statement, saying that Rademacher had left the show over his anti-vaccine stance "an unspecified amount of time" before his Instagram story.
 In his Instagram post, Rademacher says that he will comment on his status with the show "shortly."