The Brenda Scene On General Hospital That Went Too Far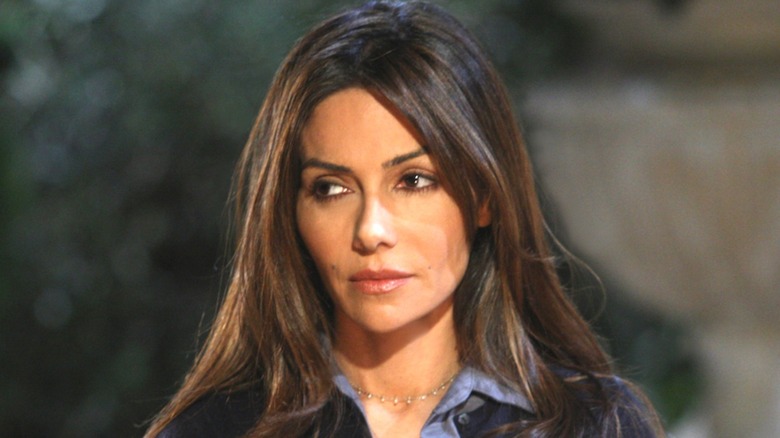 ABC
Former "General Hospital" diva Brenda Barrett (Vanessa Marcil) had a bumpy — but never boring — reign as queen of Port Charles during her six-year-long stay on the soap in the 1990s. The character has popped up multiple times since Marcil first left the show in 1998, including a brief storyline in 2002 and then from 2010 to 2011 (via IMDb). 
The actress also returned for the "General Hospital" 50th anniversary celebration in 2013. At the time, Brenda asked her former paramour, mobster Sonny Corinthos (Maurice Bénard), to join her in Rome with her son, Alec. Sonny turned down the request, which likely won't surprise fans because he's had a very tortured romance with Brenda over the years. The couple's twisted on-again, off-again love story has resulted in a fiery relationship that still has "General Hospital" fans clamoring to see more.
Brenda's relationship with Sonny isn't the only dramatic event she's dealt with on "General Hospital," either. She has survived a number of calamities in her time, including being presumed dead after her mother drove them both off of a cliff. However, there is one memorable storyline that took things way too far for this hard-luck heroine.
Brenda and Sonny's wedding was literally explosive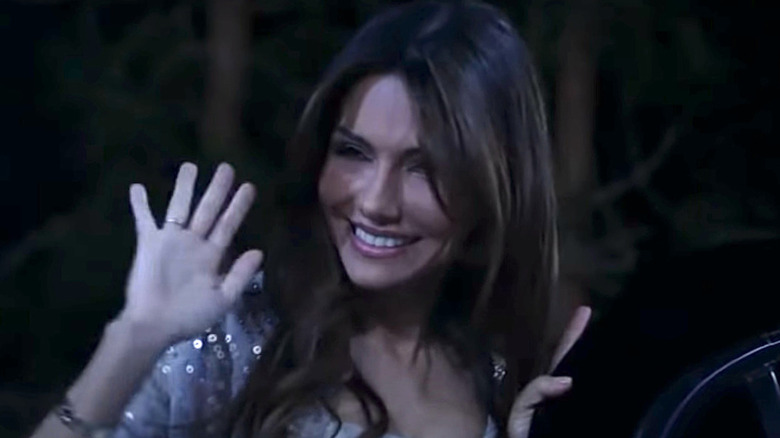 ABC
In 2011, "General Hospital" included a plot twist that was quite explosive (literally), and it involved Sonny Corinthos and Brenda Barrett as they settled into domestic bliss. At that point, the happy couple just married. Not even Carly's attempt at stopping their ceremony with news that Corinthos' son, Dante Falconeri (Dominic Zamprogna), had been named on Alec's birth certificate as the child's father could ruin the wedding. Following Sonny and Brenda's nuptials and merry reception, they prepared to drive off together.
Brenda settled into their limo alone, but Sonny delayed getting in so he could grab a key from Luke Spencer (Anthony Geary) and hug his daughter, Kristina (Lexi Ainsworth). As he turned to join his bride, the vehicle exploded (via SoapHub). It was a similar plot twist to one the show had used before and caused the soap opera-focused website Serial Drama to refer to Bob Guza, the "General Hospital" head writer at that time, as "a miserable hack."
In the aftermath, only Sam McCall (Kelly Monaco) was found alive in the wreckage. It turned out that Sam had was as a decoy for Brenda, who had been kidnapped by Theo Hoffman, aka The Balkan (Daniel Benzali). Hoffman was a rival mobster who thought Brenda had murdered his son, Aleksander Janáček. Sonny soon rescued Brenda, and it was revealed that Aleksander was Alec's biological father. The limo explosion was a shocking start to Brenda and Sonny's marriage and would presage a brief and tumultuous union that would end a few months later.
The limo scene recalls another infamous General Hospital scene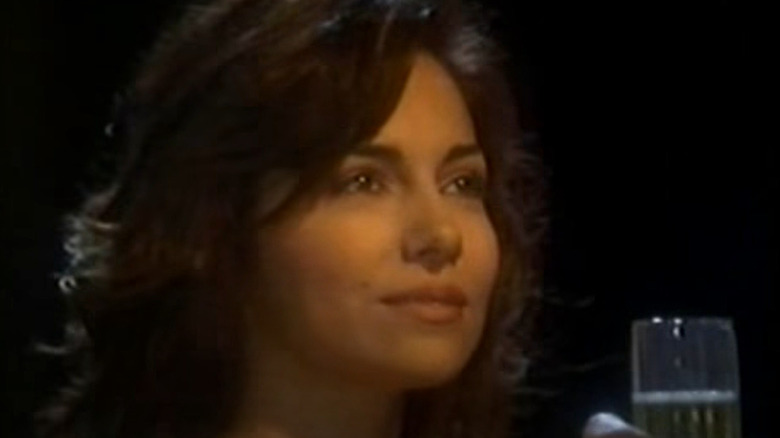 ABC
The 2011 limo explosion scene is intercut with images of Jasper "Jax" Jacks (Ingo Rademacher) and Alexis Davis (Nancy Lee Grahn) clinking champagne glasses at the Metro Court bar. The linking of these two scenes in the tense "General Hospital" sequence appears to be a visual homage to another memorable scene involving Brenda from a previous episode.
The first time the ABC soap used the "Clink, Boom" montage (a name given to the seemingly linked events of one couple happily toasting and another couple involved in an explosion) was in 1996. At this moment in the Brenda and Sonny storyline, their star-crossed love affair had once again hit the skids, and Brenda had taken refuge in the arms of Jax, whom she impulsively chose to marry. Meanwhile, Sonny tried to forge a relationship with Lily Rivera (Lilly Melgar). Lily was the daughter of a rival crime boss, and she and Sonny soon entered into an arranged marriage to keep the peace between the warring factions.
Unfortunately, there was only tragedy in Lily and Sonny's future. Her father, Hernando, believed Sonny was cheating and planned to kill him with a car bomb. Hernando didn't know the young couple's relationship had turned a corner, and Sonny was trying to stay faithful. Lily discovered she was pregnant, and the couple celebrated with a night out. Disaster struck as Lily and Sonny prepared to drive home, with Lily getting into the car alone and dying after Hernando's car bomb detonated (watch via Twitter). The explosion was intercut with a shot of Jax and Brenda clinking champagne glasses together to toast their future. Hence, the birth of the "Clink, Boom" montage.