Gal Gadot Gushes Over Original Live-Action Wonder Woman Lynda Carter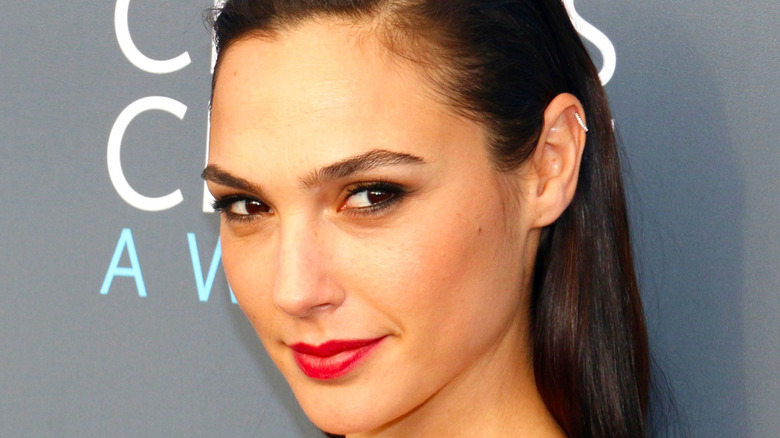 Tinseltown/Shutterstock
In a time when we're set to see two Batmen share the screen in "The Flash" and (potentially) three Spider-Men compare web-shooting techniques in "Spider-Man: No Way Home," torches aren't necessarily being passed anymore — they're shared. With that said, there's one particular flame that only a few talented stars have fanned over the years, and she goes by the name of Wonder Woman.
As far as live-action takes of the iconic Amazonian go, the most prominent names linked to DC's first female superhero are Lynda Carter and Gal Gadot. Both are revered for their performances while wielding bullet-deflecting bracelets and a truth-telling lasso. But, what you might not know is Carter and Gadot have also formed a firm bond of friendship over the DC superhero they have in common, and it's something that will be applied in the upcoming "Wonder Woman 3."
The news broke at this year's Fandome after director Patty Jenkins sat over an online call with Carter, who made a brief cameo in "Wonder Woman 1984" to discuss the legacy that Wonder Woman has made over the years. Now, Gadot has revealed a few more details of what we can expect for Diana's third chapter and the impact Carter has had on her time with the role.
Lynda Carter is a hero to Gal Gadot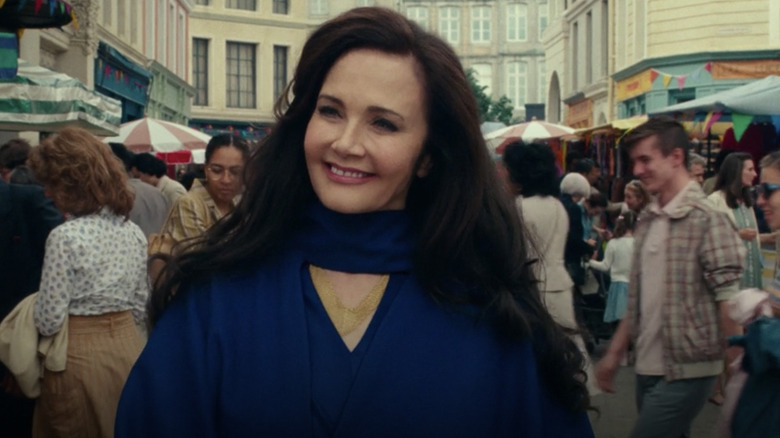 Warner Bros.
Speaking to The Hollywood Reporter recently, Gal Gadot expressed her immense thanks for Lynda Carter's help in handling one of the most important characters in comic book history. "First of all, Lynda has mentored me from the very first moment that I got cast as Wonder Woman. She was always there, talking to me, giving me tips and everything," the current "Wonder Woman" actor explained.
Gadot went on to explain that Carter is a "true champion" of the "Wonder Woman" creative vision the actor and franchise director Patty Jenkins have been building together. She then told THR, "It was so great that we managed to find the right opportunity to bring her to the last movie and now to the third one," and then said, with regards to what sort of involvement Carter had in the new film, "It's even better this time. I love her very much. I love her dearly."
It's great to hear that Gadot has Carter's blessing for the work she's done so far, and the former is taking the former Diana Prince's words on board. However, with no production dates or story details revealed just yet, we can only wonder what comes next.