The Unfinished Daredevil Season 4 Storyline We'll Never Get To See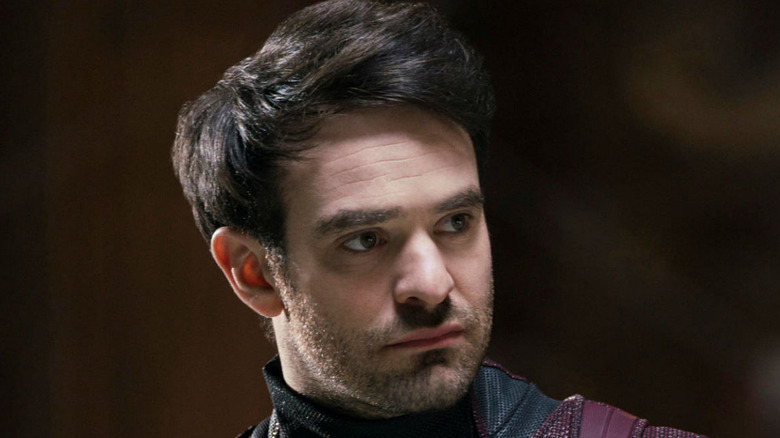 Netflix
It's strange to think that before the time of Disney+ and its huge line-up of shows set in the Marvel Cinematic Universe, Netflix was the home of its own set of Marvel live-action shows. Most fans will remember that "Daredevil" started things off for the Netflix run of superhero shows, premiering in 2015. Naturally, this led to other shows like "Jessica Jones," "Iron Fist," "Luke Cage," and "The Punisher." Then, in a series of strange events, Netflix canceled every single Marvel show, including "Daredevil," which had just finished up its third season at the time.
Many outlets have speculated on what led to the demise of these (mostly) popular shows, including theories that the storylines had become too bloated and that the at-the-time forthcoming launch of Disney+ muddied the waters (via Vulture). Either way, the decision perplexed not only fans but the stars of the shows as well. In an interview with Entertainment Weekly at the time, "Daredevil" star Charlie Cox expressed disappointment at the news. "A lot of us really expected to keep going and I certainly did. The truth is, I felt like we had a lot of stories to tell," Cox said.
While it's been years since the cancelation of "Daredevil," fans have often wondered what Season 4 of the show would have looked like. Well, thanks to a recent event involving Cox, fans may have a clearer idea of the Season 4 storyline we'll never get to see.
Daredevil Season 4 would have potentially dived deeper into Bullseye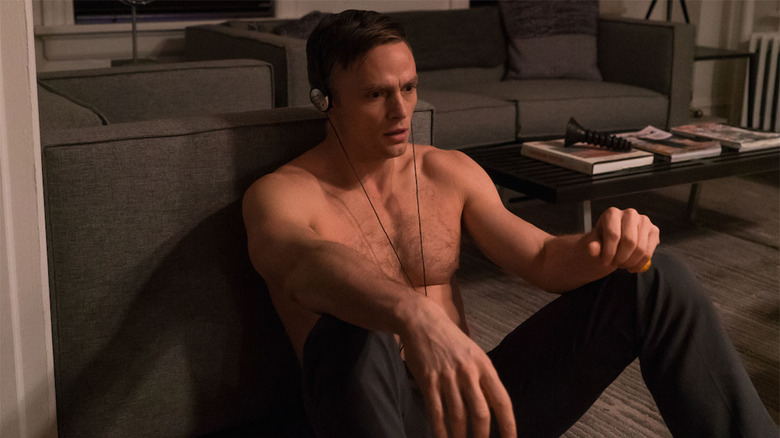 Netflix
While making an appearance at the MCM London Comic Con event, YouTuber DriiftyFilm captured Charlie Cox talking about "Daredevil." The actor touched on future storylines of the show and everything they never got to wrap up. One thing, in particular, that would have been interesting to see involved villain Benjamin "Dex" Poindexter's (Wilson Bethel) transformation into Bullseye. 
"I know there are so many great storylines to tell," Cox said. "We never really got into the Bullseye stuff." As to other dangling threads, Cox said, "There is an unfinished history with Karen and Matt that we got to almost get to in Season 2." While the Karen (Deborah Ann Woll) and Matt Murdock relationship would have been nice to see, most comic fans are probably more interested in where the Bullseye storyline would have gone. It's a shame that fans will likely never get to see Season 4 of "Daredevil" come to fruition.
However, Cox did offer an alternative idea. "Obviously, if something were to happen, that would be thrilling. But because so much time has passed, I'd imagine it would have to be a kind of reimagining." This idea wouldn't actually be outside the realm of possibility, given that the MCU is toying with the multiverse now. Either way, fans will have to wait and see.