The Boys Season 3's Crimson Countess Reveal Has Fans Buzzing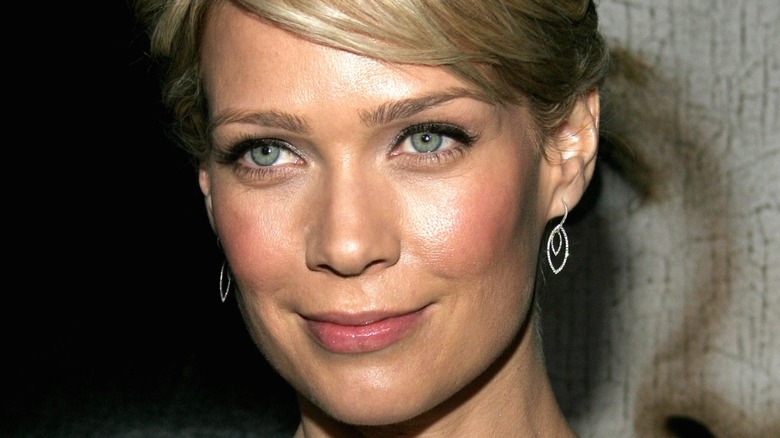 Tinseltown/Shutterstock
Actress Laurie Holden is best known for her roles on TV shows like "The Walking Dead," "The Shield," and "The Americans." However, an entirely new set of fans are about to be introduced to the veteran actress when she appears in the upcoming Season 3 of Amazon Prime Video's "The Boys." Holden's role in the third season of the successful anti-superhero drama was first announced back in June (via Variety), along with the news that she will play a character known as Crimson Countess. In the original comic book series that inspired "The Boys," Crimson Countess appeared briefly as a parody of Marvel's Scarlet Witch. 
Holden is just one of a handful of new recurring characters that are set to appear in the upcoming season. Other new cast members portraying so-called "supes" will include Jensen Ackles in the role of Soldier Boy, Sean Patrick Flanery as Gunpowder, Nick Wechsler as Blue Hawk, and Miles Gaston Villanueva as Supersonic (via TheWrap). While fans of "The Boys" have previously gotten a special look at Ackles in the Soldier Boy costume, the exact live-action look of all the new characters has been left up to the imagination ... until now.
Amazon just released the first look at Holden in the Crimson Countess costume and fans on Reddit are already talking about it.
Fans love the Crimson Countess costume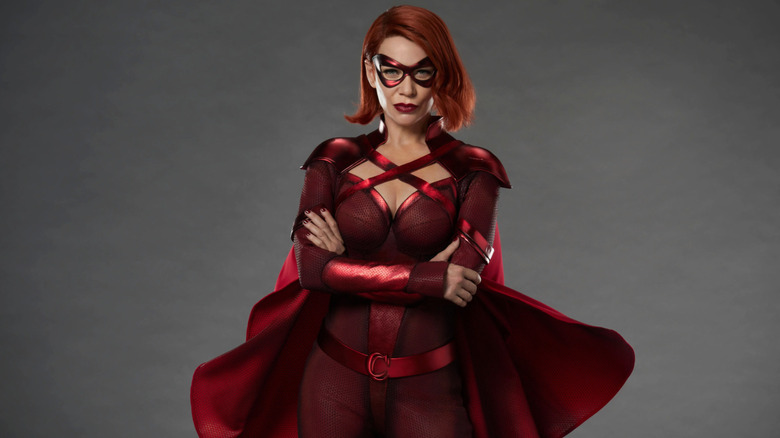 Amazon Prime Video
After u/MarvelsGrantMan1362 posted an image of actress Laurie Holden as Crimson Countess to the r/TheBoys subreddit, fans immediately started to respond to the look and feel of the costume. 
One of the most popular responses on the thread came from u/davidy12 who noted, "[I] can already tell looking at her, that her character is gonna be a bitch." However, this user finished the comment out with "I can't wait!!!" in big, bold letters. U/asuperbstarling also commented on the look with a simple, "Love the costume, she looks fantastic!"
A handful of commenters also pointed out that they believe Holden's look in the costume resembles Cate Blanchett, perhaps remembering Blanchett's appearance as Hela in 2017's "Thor: Ragnarok." U/Buy_The_Stars said, "Looks so much like Cate Blanchett haha, had to do a double take!"
Original poster, u/MarvelsGrantMan1362, later added a comment with a link to Holden's Twitter account, where the actress shared the news that "a preview" is coming on Vought News Network on Saturday. VNN is a fictional news network that airs in the "The Boys" universe. Amazon uses a channel of the same name on YouTube to promote "The Boys."