21% Want Squid Game Season 2 To Focus On This Character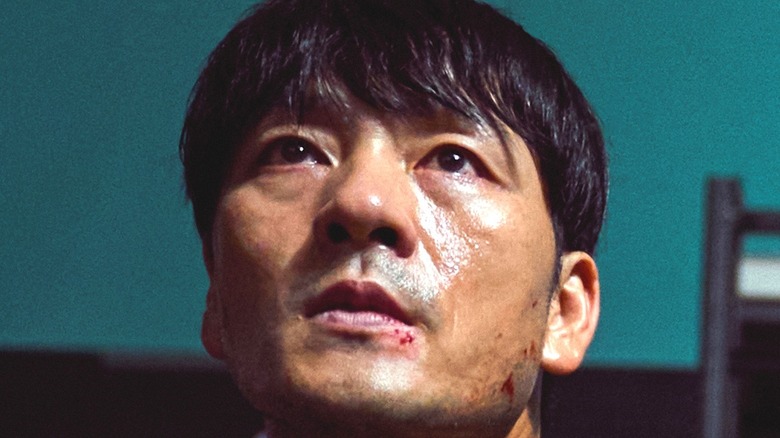 Netflix
"Squid Game" Season 1 was a brutal and savage look into power, class divides, greed, betrayal, and more — and it examined its themes through a dynamic cast of complex and engrossing characters who participate in sadistic versions of children's games for a chance at 45.6 billion won (that's about $38.5 million USD).
For example, when the 1st season begins, the protagonist, Seong Gi-hun (played by actor Lee Jung-jae), is a gambling addict with zero prospects — and violent loan sharks on his heels. His childhood friend Cho Sang-woo (Park Hae-soo) is a disgraced former-investment executive who's wanted by the police — and, just maybe, the most misunderstood character on "Squid Game." And speaking of the law, Hwang Jun-ho (Wi Ha-joon) is a relentless cop who is mourning his missing brother.
Each of these characters struggles to survive against a series of antagonists that aren't defined by their complexity or background — because, frankly, we don't know anything about them. Season 1's primary villain is, arguably, the mysterious Front Man (Lee Byung-hun) who conceals his identity until the penultimate episode. The Front Man is surrounded by faceless staff members and the occasional billionaire VIPs — who all play important roles, but get scant screen time.
All of these people leave Season 1 with plenty of loose ends — enough to tie together an extremely compelling 2nd season. For instance, the last time we see Gi-hun, he's a year removed from the gauntlet of bloody games — thoroughly traumatized, but ready to move forward with his life. In Season 1's closing moments, however, he passes up his chance at salvation, and instead, prepares to go to war with the architects behind the games. Fade to black. Roll credits.
There are plenty of theories about Gi-hun's future on "Squid Game", but is he the character that viewers are most curious about in Season 2? We asked nearly 600 people, and the results are in ...
Viewers want to see more of Squid Game's mysterious Front Man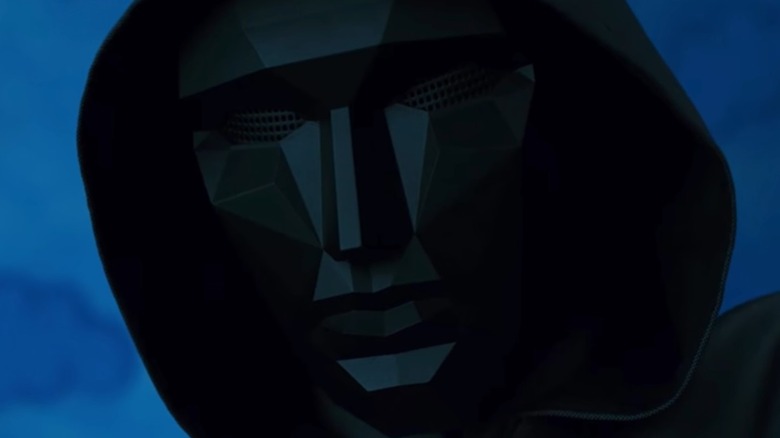 Netflix
That's right. Despite ending Season 1 by defying a seemingly-omnipotent organization with unlimited wealth and power, Gi-hun didn't even crack the top five! Instead, the Front Man led the polls, earning 21.64% of the vote.
If you think about it long enough, it's probably not a huge surprise. The Front Man might not be Season 1's undisputed chief antagonist, but he is undoubtedly the show's most mysterious character. He dresses in all black. He speaks English. He wears a mask — which, admittedly, isn't a rare costuming decision in "Squid Game," but his masks are much more ornate than those of the staff members who work for him. He watches visceral massacres on a big-screen TV while listening to a creepy toy jazz ensemble perform "Fly Me To the Moon."
Oh, and apparently, he competed in the bloody gauntlet of games back in 2015. And he won. And now he's managing the whole operation. And he enthusiastically caters to the whims of perverse Western billionaires who get off on death and violence. And he's also police officer Jun-ho's long-missing brother. And... and...
Yeah. The Front Man (aka Hwang In-ho) is far-and-away the show's most interesting figure. His motives — and the past five years of his life — are a complete question mark, and if Season 2 spends extra time with any character, many fans believe it absolutely should be him.
The Squid Game staff earned a strong second place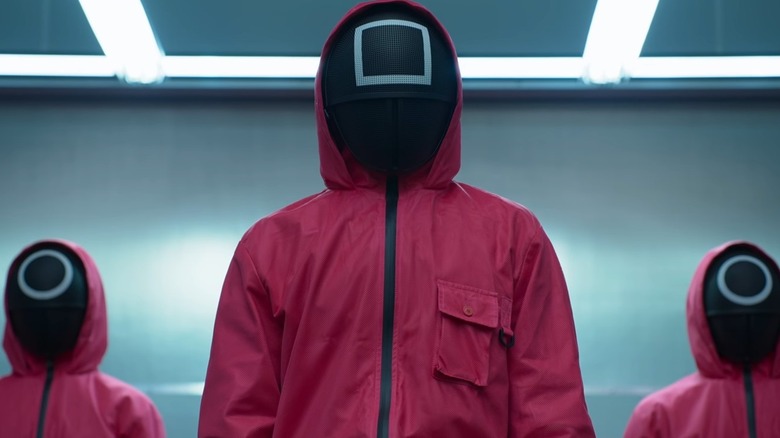 Netflix
The Front Man's 21.64% of the vote gave him a pretty definitive first-place finish, but likewise, second place was never in question either. The "Squid Game" staff earned first runner-up honors with 17.95%. Third place was the enigmatic and slap-happy salesman (played by Gong Yoo) from the season's first and last episodes, with 15.94% of the vote. And the opulent, callous, and deviant VIPs rounded out the top four with 15.6%.
The "Squid Game" staff is an interesting choice for second place. Their usage of masks renders them completely faceless — save a handful of moments through Season 1. They barely speak — and aren't supposed to speak anyway. And they carry out their day-to-day responsibilities (e.g., shooting helpless people in the head as they beg for their lives) with quiet poise and aplomb. There's not a whole lot of "character" to latch onto there.
However, throughout the show, they're characterized just enough to pique interest. For example, viewers get a glimpse inside their cramped and unaccommodating living quarters, where they're portrayed as drones operating under an excessively oppressive and ruthless regime. There are hints that the staff has their own agendas — separate from the Front Man — like when some are caught harvesting organs from dead contestants instead of incinerating them. And in the rare moment when a staff member is caught in the middle of life-or-death conflict, the show is quick to remind viewers that these mostly-faceless, mostly-voiceless killing machines are, in fact, human.