The Squid Game Character Fans Think Is Misunderstood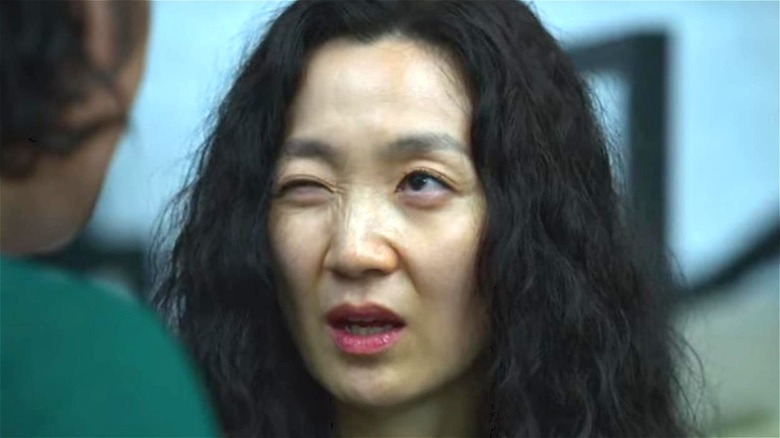 Netflix
"Squid Game" seemingly arrived on Netflix out of the blue, but the South Korean survival drama has taken over the world by storm in a short amount of time. Today, you can't go on the internet without eventually encountering a meme or TikTok video that was inspired by the show. Needless to say, "Squid Game" is one of 2021's most buzzworthy releases and, as Media Week notes, the first series is on its way to becoming Netflix's most streamed piece of content to date. That's impressive, considering shows about murder games aren't exactly fun for the entire family. Let's just hope we don't see any serious real-life versions of the games.
That said, viewers tend to gravitate toward the more horrific side of entertainment around autumn, so "Squid Game" arriving just in time for the Halloween season kicking in was serendipitous. There's more to the show than bloody violence and thrills, which is why it's caused so much debate among fans, journalists and scholars alike. The complex characters and sociopolitical commentary give "Squid Game" its heart, in addition to plenty of food for thought. Even the most heinous villains in "Squid Game" have layers to them, but there's one bad guy who some fans think is misunderstood.
Cho Sang-woo isn't evil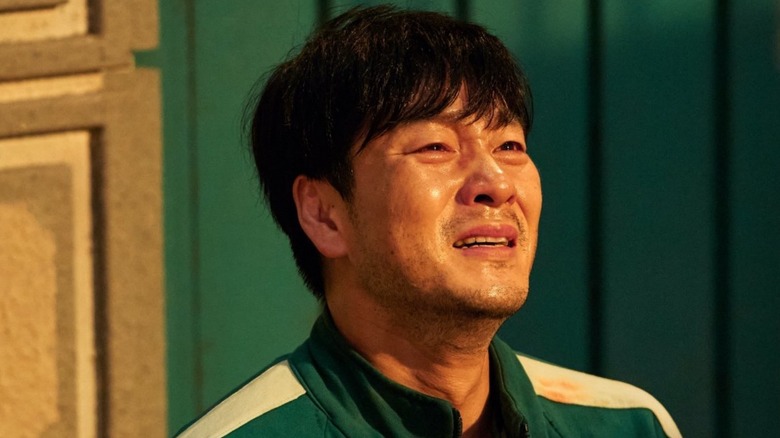 Cho Sang-woo isn't the most trustworthy character in "Squid Game." He has a history of embezzling money and he's more than happy to throw his so-called friends under the bus to suit his own agenda. He's even prone to killing people who don't deserve it. As Buzzfeed points out, his despicable actions have angered many social media users, and their outrage is justified.
Let's consider it from a different angle. What if Sang-woo had no other choice because he's a victim like everyone else who participates in the deadly games? A recent Reddit thread posited this theory, with u/holymoontos arguing that the morally questionable character isn't "inherently evil" due to the fact that he's also the product of a cutthroat capitalist system. "His character decline isn't just a commentary on innate amoral human nature, it very much is also of the total destruction of character and self caused by capitalism," the Reddit user wrote. 
The post went on to highlight how the character's trajectory is similar to Gi-hun's in the sense that they both came from the same background and ended up in the same desperate situation, despite taking different paths — Sang-woo chose capitalism while Gi-hun resisted. This essentially proves that it's the system that's corrupt. Furthermore, Sang-woo isn't proud of the person he's become after ruining his mother's life. He's only taking part in the games to redeem himself, and his evil deeds are just an extension of his desperation.