The Simpsons Take On True Crime In A New 2-Part Episode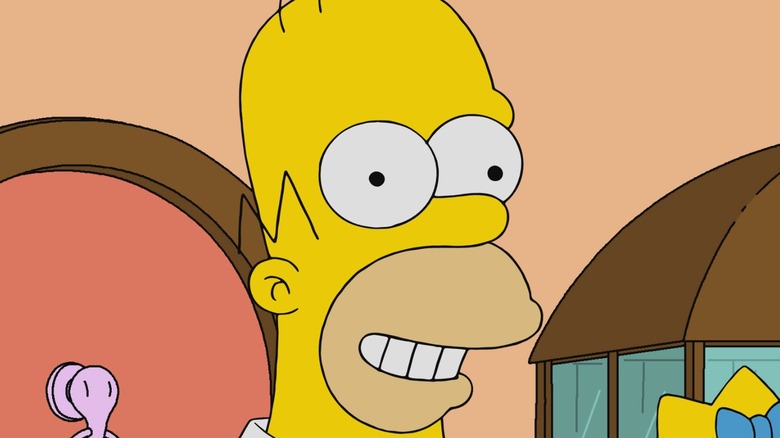 Fox
D'oh yaaahhh! "The Simpsons" is getting ready to air a two-part episode that will be a spoof of the Coen Brothers' classic "Fargo" and other crime-themed black comedies. 
"A cold, cold wind is blowing into Springfield," reads a November 2 tweet from "The Simpsons" Twitter account. "Ned and Homer find themselves in the middle of a gosh-darn storm in the first half of 'A Serious Flanders' — a two-episode event starting this Sunday."
Executive producer Matt Selman spoke to Variety about what to expect from "A Serious Flanders," which features some serious guest stars. "Succession" actor Brian Cox will be lending his voice to the Fox animated series, along with Cristin Milioti ("Fargo"), Timothy Olyphant ("Deadwood"), and Chris O'Dowd ("Get Shorty").
"It's all the tricks of the trade, for a semi-pretentious but also very cool kind of story," Selman explained. "We have scenes that build tension or make fun of the idea of building tension." He went on to discuss exactly what types of scenes those might be.
A Serious Flanders is a cross between Treehouse of Horror and normal episodes
Fox
According to producer Matt Selman, Part 1 and Part 2 of "A Serious Flanders" will be made up of unique storylines in a way that resembles the show's "Treehouse of Horror" format for its Halloween episodes. 
"Both half hours are like six episodes of a six-episode series," he told Variety, noting how what happens during "A Serious Flanders" won't be considered "Simpsons" canon. "Stuff happens we won't stick with," Selman continued. "So think of this from a different universe, with a different tone." 
A description for Part 1 reads, "When a ruthless debt collector comes to Springfield, Homer and Ned's lives are sucked into the artfully violent world of prestige TV." The Part 2 description says, "Uff-da! Things for Ned and Homer go from bad to gosh-darn worse in the stunning conclusion of this SIMPFLIX prestige crime thriller."
"I think we did a good job of telling an interesting dramatic Flanders story," Selman concluded. "We wanted to do all the tricks that these cool streaming shows get to do: Flashbacks, crazy time jumps, the feeling that anyone might die ... If we had infinite time, Disney would be like, let's do all these shows!"