The Devastating Death Of Sons Of Anarchy Star William Lucking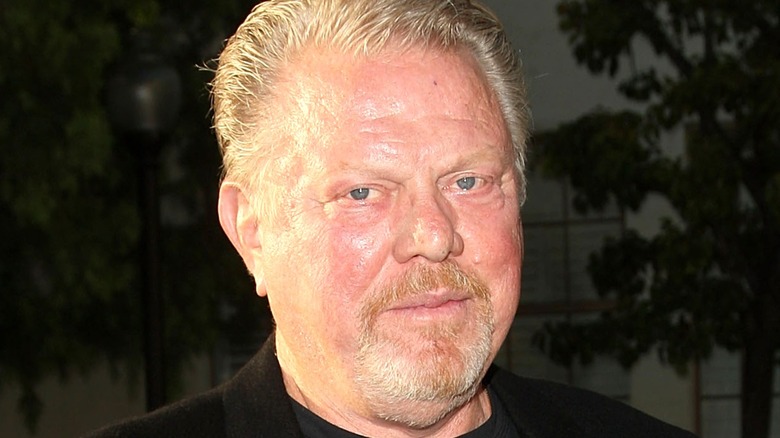 Jason Merritt/term/Getty
Actor William Lucking, best known for his run on the FX series "Sons of Anarchy" as grizzled biker and tough guy Piney Winston, has died at the age of 80. His death was announced on November 2 by friend and actor Stephen Macht, who posted an obituary written by Lucking's wife on Facebook. 
"Bill truly was a 'lion,' and his memory will always be a blessing!" the obit reads. "William often played toughs and strongmen, in his actual life he was an elegant man with a brilliant intellect who loved to argue about politics and current affairs, discuss philosophy and physics, and assert fine-pointed opinions about art and poetry. He was a giant of a man with the soul of a poet, one who 'contained ... a tension of sorts within his being ... like a boulder teetering on a hill ... or a balloon expanding towards its extreme,' as one friend put it." 
Lucking, a Michigan native, reportedly died at his home in Las Vegas on October 18. He is survived by his wife of 25 years, Sigrid Insull Lucking — who is described as having "many fine adventures" with him — and his two daughters, Marjet Lucking and Juliana Ryan, as well as his two granddaughters, Quinlan and Lilian. While "Sons of Anarchy" was no doubt Lucking's most widely recognized role, he had a long career, which included a litany of appearances in both movies and on television.
Lucking was longtime character actor with over 160 acting credits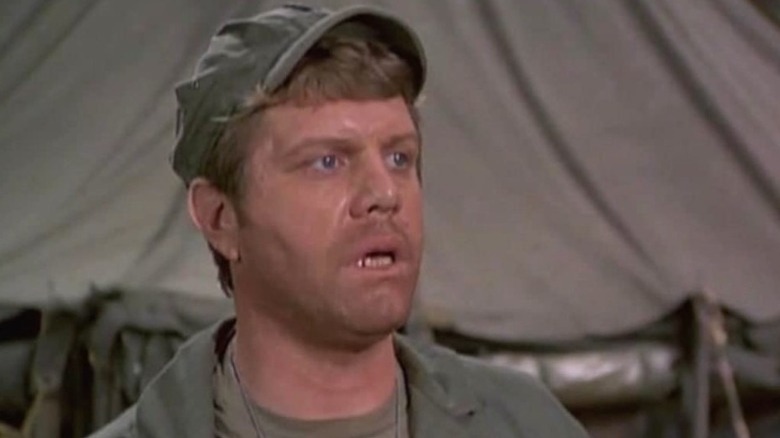 CBS
According to IMDb, William Lucking got his start in television before eventually bringing his skills to the big screen. He appeared in nearly every big name TV show under the sun, including "Mission: Impossible," "Bonanza," "S.W.A.T.," "Kung Fu," "The Incredible Hulk," "M*A*S*H," "Knight Rider," "The A-Team," and "Columbo," just to name a few. 
"William's Hollywood roles were diverse," his obituary reads. "He played a roughneck in Oklahoma Crude (1976) alongside Faye Dunaway and George C. Scott, the original Colonel in NBC's The A-Team (1980s), a green Bajoran on Star Trek Deep Space 9 (1990s), and most recently, Piney Winston, an aging biker, on the illustrious FX Network series Sons of Anarchy (2008 to 2011)." 
Another one of Lucking's more recognizable roles came in 2003's "The Rundown" alongside Dwayne "The Rock" Johnson. He played Seann William Scott's father, Billy Walker, who hires Johnson's Beck to track his son down. According to Lucking's obituary, "The family requests you toast his memory and celebrate his legacy." Considering the impact of Lucking's body of work, we intend to do just that.