Marvel's Inhumans To Air On Fridays On ABC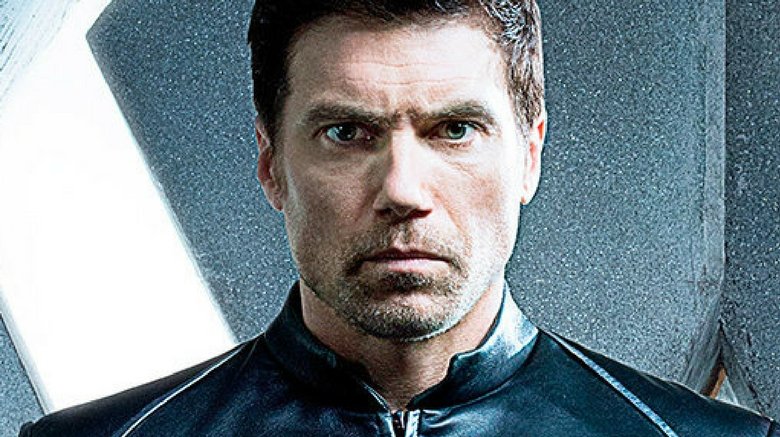 In an unusual move, ABC has decided to schedule the highly-anticipated Marvel's Inhumans on Friday nights, shuffling the show in between the rebooted seventh season of Once Upon a Time and the news show 20/20. The show's Friday at 9 p.m. time slot likely comes because the network believes that fans will gravitate towards the show regardless of where they put it, but it could spell bad things for the upcoming miniseries.
Inhumans got quite a lot of backlash after the first cast picture was released, with many calling the costumes cheesy and worrying that the rest of the series would appear that way as well. However, Marvel and ABC still seem to be putting quite a lot of weight behind the series, giving the first two episodes an IMAX premiere before moving to television. While we're still betting on the series being better than you think, Inhumans' Friday night air time could make some fans even more nervous.
A number of ABC's other new series made it onto the fall schedule, while others are being held for midseason. The Freddie Highmore-starring The Good Doctor gets the prime post-Dancing with the Stars spot on Monday nights, while the Daveed Diggs-produced The Mayor and the Jason Ritter-starring The Gospel of Kevin join the network's diverse comedy block on Tuesday nights. While Shonda Rhimes' TGIT block on Thursdays remain unchanged, Sundays see a big swap to reality programming, with Shark Tank and To Tell the Truth moving to the slots before new drama Ten Days in the Valley.
The network's American Idol reboot, along with newly ordered The Bachelor and Dancing with the Stars spin-offs, will be held for midseason, as will Steve Zahn's The Crossing, Greg Berlanti's Deception, Rhimes' For the People, Jenna Fischer's Splitting Up Together, and Zach Braff's Alex, Inc. (formerly titled Start Up). Agents of S.H.I.E.L.D., Marvel's other property at ABC, will take over Inhumans' Friday night time slot after it concludes its eight-episode run.
You can view ABC's full fall schedule (via Variety) below.
Monday
8 p.m. — Dancing with the Stars
10 p.m. — The Good Doctor
Tuesday
8 p.m. — The Middle
8:30 p.m. — Fresh Off the Boat
9 p.m. — Black-ish
9:30 p.m. — The Mayor
10 p.m. — The Gospel of Kevin
Wednesday
8 p.m. — The Goldbergs
8:30 p.m. — Speechless
9 p.m. — Modern Family
9:30 p.m. — American Housewife
10 p.m. — Designated Survivor
Thursday
8 p.m. — Grey's Anatomy
9 p.m. — Scandal
10 p.m. — How to Get Away with Murder
Friday
8 p.m. — Once Upon a Time
9 p.m. — Marvel's Inhumans
10 p.m. — 20/20
Saturday
8 p.m. — Saturday Night Football
Sunday
7 p.m. — America's Funniest Home Videos
8 p.m. — To Tell the Truth
9 p.m. — Shark Tank
10 p.m. — Ten Days in the Valley