Once Upon A Time Renewed For Season 7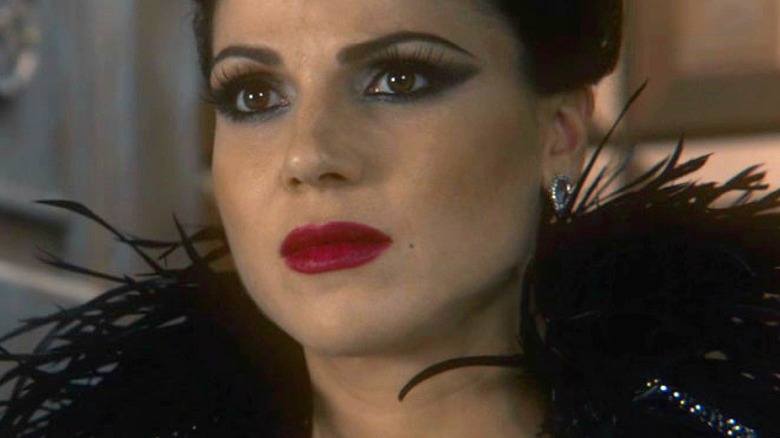 A lot of your favorite characters are leaving Storybrooke, but ABC isn't. According to The Hollywood Reporter, the network has picked up the fantasy drama Once Upon A Time for a seventh season, although stars Jennifer Morrison, Ginnifer Morrison, Josh Dallas, Jared Gilmore, Emilie de Ravin, and Rebecca Mader won't be back.
Season 7 is set to be a major reboot for the series, with returning cast members Lana Parilla, who plays the Evil Queen/Regina, Robert Carlyle, who plays Rumplestiltskin/Mr. Gold, and Colin O'Donoghue, who plays Hook, anchoring the show along with new characters played by The Walking Dead's Andrew J. West and Jane the Virgin's Alison Fernandez.
"Words can't do justice to what Ginny, Josh, Emilie, Rebecca and Jared brought to Once Upon a Time... but we'll try... never have we had the privilege of working with a more talented group of collaborators," creators/showrunners Eddy Kitsis and Adam Horowitz said in a joint statement. "Each brought unique talent, incredible intelligence, and their own individual bit of magic as they gave life to these iconic characters. We can't thank them enough for the hard work, dedication and passion they delivered day in and day out. Without them there would be no Once Upon a Time. As Once continues, this group will always be the beating heart of the show. And even though we won't be with them every week, in a show about magic and hope, we fervently believe it won't be the last we see of them."
The two praised each of the departing actors, saying that they each brought soul and depth to the show. They promised that the finale will bring closure to each of the characters, adding that it will wrap up a lot of what they've done in the past six years, hopefully in "a very satisfying way." "We feel like we've completed this story, and the next chapter of Once Upon a Time will be completely different," Kitsis said. "Creatively, it's time to end a few stories."
Once Upon A Time has been plagued by a consistent ratings drop over its run, falling from a buzzy first season down to just an average of 3.2 million viewers and a 1.0 rating in the key 18-49 demo for its sixth season. With the reported reboot, ABC is likely looking to once again kickstart the conversation that surrounded the show early on in its run, when it premiered as one of the most talked about shows on television.
ABC has already canceled a number of series, including American Crime, The Catch, Conviction, Dr. Ken, Imaginary Mary, Last Man Standing, Notorious, The Real O'Neals, and Secrets and Lies. New shows for the network include the American Idol reboot; Marvel's Inhumans; the Freddie Highmore-starring medical drama The Good Doctor from House creator David Shore; the new Shonda Rhimes legal drama For the People; the musical comedy The Mayor; the light drama The Gospel of Kevin; the Steve Zahn-starring conspiracy drama The Crossing; and an untitled Zach Braff-starring start-up comedy.
Once Upon A Time airs on Sundays at 8 p.m. on ABC. While we wait for the show's seventh season, see some popular TV shows that came *this close* to being canceled.