There Are Actually 6 Heroes That Batman Never Met In The DCEU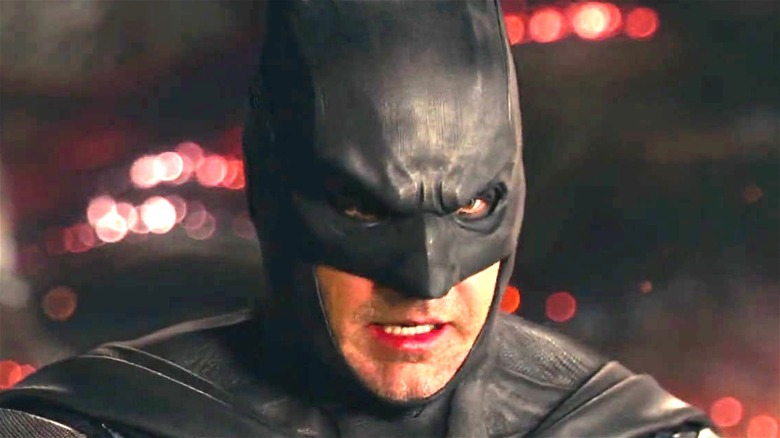 Warner Bros./DC Entertainment
With the Marvel Cinematic Universe picking up steam as the 2010s began, Warner Bros. and DC concocted a plan to retaliate. The result was the DC Extended Universe, which aimed to adapt the rich DC Comics catalog in live-action at the movies through a shared universe format. To kick off the initiative, director Zack Snyder signed on to give moviegoers a fresh take on Superman, resulting in 2013's "Man of Steel." Though mildly divisive, the Henry Cavill-led film did moderately well all around, so the studio elected to keep the momentum going with 2016's "Batman v. Superman: Dawn of Justice."
As the title implies, this DCEU installment would introduce a brand-new Batman in the wake of Christopher Nolan's famed "Dark Knight" trilogy. Ben Affleck was the man responsible for this gritty, gun-toting interpretation of the character, and many came to appreciate his approach to the Caped Crusader. He'd go on to pop up in "Suicide Squad" as well as both versions of "Justice League," but will make his final appearance in 2022's "The Flash." His run was certainly brief, but even still, he managed to share scenes with several DC icons, including Wonder Woman (Gal Gadot), Harley Quinn (Margot Robbie), and Aquaman (Jason Momoa), to name a few.
Be that as it may, a handful of DCEU heroes never had the chance to meet this particular Batman incarnation. Here are some that have already made their franchise debuts and were active at the same time as Ben Affleck's Dark Knight yet never cross paths with him before his exit.
Hippolyta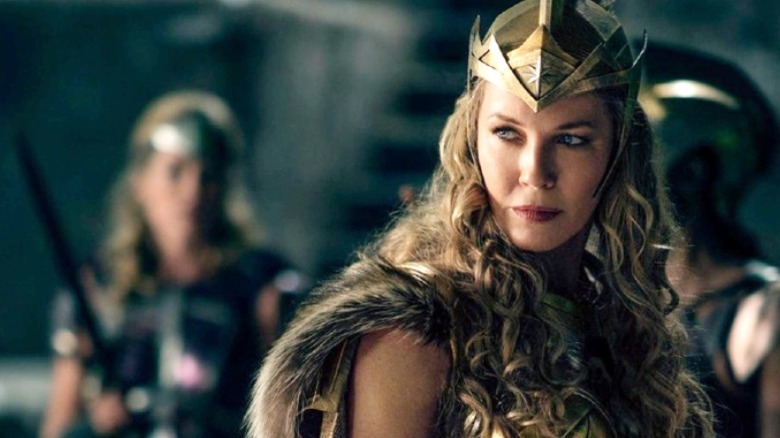 Warner Bros./DC Entertainment
First and foremost is the Queen of Themyscira, Hippolyta, as portrayed by Connie Nielsen. She made her DCEU entrance in 2017's "Wonder Woman," shown coaching her daughter, Diana, about what it means to be an Amazon and explaining the rich history of their people. Hippolyta also popped up in an extended flashback scene at the start of 2020's "Wonder Woman 1984" and featured in both cuts of "Justice League." With her fellow Amazonian warriors at her side, she attempted to thwart the evil Steppenwolf (Ciarán Hinds) in his pursuit of their Mother Box, but they were woefully unsuccessful.
Unlike some of the other heroes that Batman never encountered, there's a very good reason for his meeting with Hippolyta never taking place. Not only did she have numerous duties to attend to as the Queen of Themyscira, but she had no desire to leave the island per the Amazons' cultural traditions. It's a hidden haven meant to keep them safe from the horrors of mankind, so it makes sense for her not to make the trip to Gotham City. Additionally, outsiders are far from welcome to visit Themyscira, meaning that if Batman even found it, things would get hostile in mere moments.
Shazam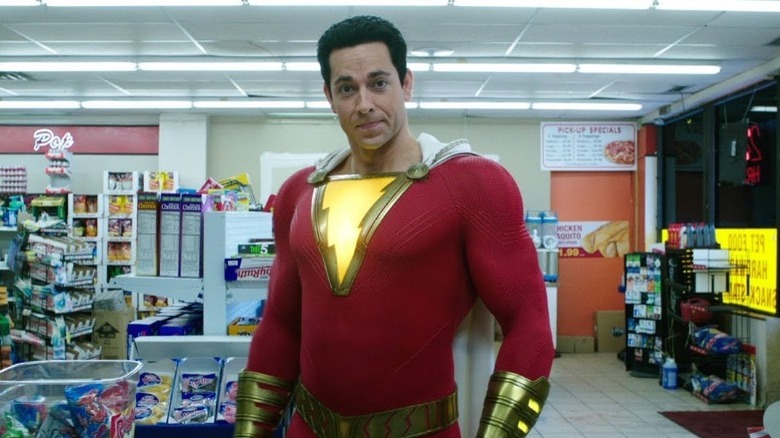 Warner Bros./DC Entertainment
2019 saw director David F. Sandberg bring one of DC Comics' most beloved heroes to the big screen for the first time: Shazam. This family-oriented origin story puts the spotlight on a rebellious orphan named Billy Batson (Asher Angel), who is one day imbued with magical abilities that turn him into a full-on superhero (Zachary Levi). He eventually decides to use his powers for good — defeating the sinister Dr. Thaddeus Sivana (Mark Strong) and the Seven Deadly Sins — and shares his gifts with his adopted family. Thus, the Shazamily was born.
So, why didn't Shazam or his super-powered family ever encounter Batman in the DCEU? After all, it's well-established in "Shazam!" that both he and Superman are active in this universe, so why haven't they joined forces? Aside from the fact that Billy lives in Philadelphia, Pennsylvania, which is a bit of a hike from Gotham City, and that they don't exactly have a reason to interact in-universe, the answer is simple: Ben Affleck's Batman was already on his way out of the franchise by the time Shazam entered it. Therefore, their potential meeting never even had the chance to happen.
Vulko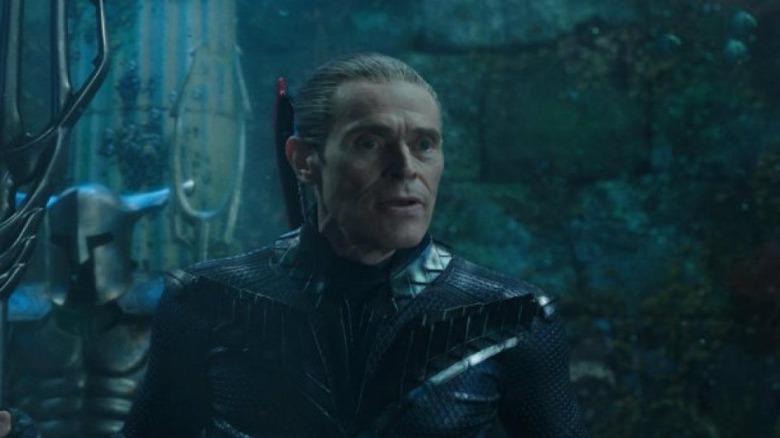 Warner Bros./DC Entertainment
Next up is a hero who calls the deep blue sea home: Nuidis Vulko (Willem Dafoe). He joined the DCEU via 2018's "Aquaman," where he helped his old protégé Arthur Curry unseat King Orm (Patrick Wilson) as the ruler of Atlantis and put a swift end to a potentially devastating war. Vulko also made a brief appearance in 2021's "Justice League" in a bid to convince Arthur that it was time to embrace his Atlantean heritage and pick up his mother's trident — an important moment in Arthur and Vulko's story that the 2017 cut completely omitted. 
Given that he's a member of Atlantean society, it should come as no surprise that Vulko never worked alongside Batman in the DECU. The two quite literally lived in different worlds that had next to no connection to one another aside from when Steppenwolf attacked. At the same time, that doesn't make Aquaman the sole Atlantis resident to meet the Dark Knight. As seen at the conclusion of 2021's "Justice League," Mera (Amber Heard) joined him as a part of the small resistance movement to stop Darkseid's takeover of Earth. This was just a bad dream of Bruce Wayne's, but given the direction of Zack Snyder's "Justice League" story, surely it would have come to fruition in the real world.
The Birds of Prey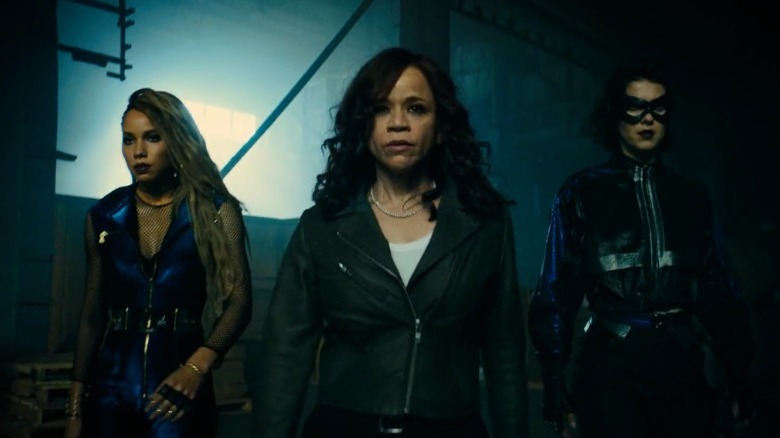 Warner Bros./DC Entertainment
2020's "Birds of Prey (and the Fantabulous Emancipation of One Harley Quinn)" from director Cathy Yan did an excellent job expanding the DCEU roster by incorporating several DC Comics favorites. In addition to villains Black Mask (Ewan McGregor) and Victor Zsasz (Chris Messina), the likes of Renee Montoya (Rosie Perez), Black Canary (Jurnee Smollett), and Huntress (Mary Elizabeth Winstead) also made their bold introductions. The latter three started out in very different positions, but by the time the credits rolled, they united to form a vigilante team known as the Birds of Prey.
We only got a small taste of what the Gotham-based trio was up to at the end of "Birds of Prey," and none of their exploits involved teaming up with Batman. In fact, as of this writing, we've yet to see any more of them in the DCEU at all. Black Canary is at least primed for her own HBO Max solo movie with Jurnee Smollett signed on to return, but Renee Montoya and Huntress have yet to reemerge. Perhaps someday they'll come back for another go-around, though even if they wind up doing so, odds are they won't share the screen with the Caped Crusader.