The Surprising Downside Of Pawn Stars' Fame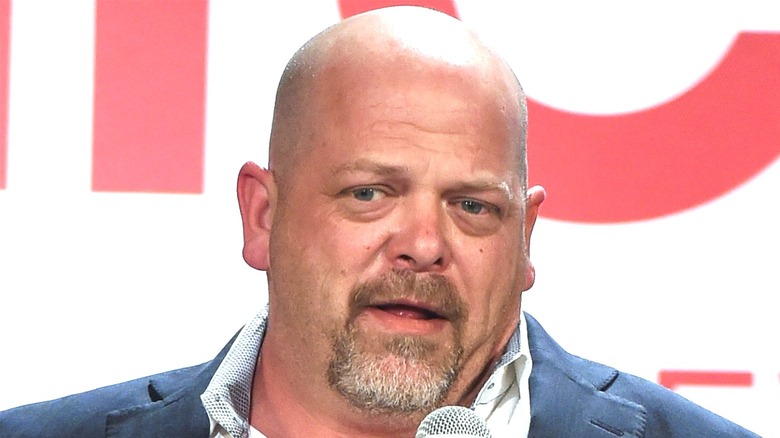 Ethan Miller/Getty
When "Pawn Stars" first premiered in 2009, few could have predicted the impact it would have on the direction of the History and A&E networks. Even if you're not a dedicated fan of any History content, odds are that you could recognize most of the on-screen staff from the World Famous Gold & Silver Pawn Shop in Las Vegas. And even if you couldn't remember each of their names, if you saw one of them on the street, you'd probably think "Gee, that guy looks familiar."
"Pawn Stars" took a group of four Las Vegas salesmen and catapulted them into overnight sensations. In the years following the premiere of the series, Richard "Old Man" Harrison, Rick Harrison, Corey "Big Hoss" Harrison, and Austin Lee "Chumlee" Russell became some of the recognizable faces to ever appear on History.
The success of the series turned all four into celebrities, and while that has certainly come with its fair share of perks (The Old Man was reportedly worth millions when he died in 2018), not all of the effects of their hard-earned fame and fortune have been positive.
Yard sales don't come as easy anymore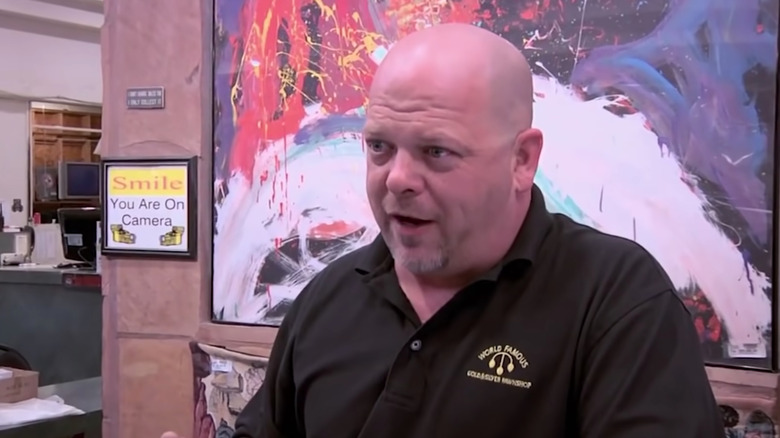 History
The celebrity associated with the long-running series has resulted in a number of changes to the family business. For one, the majority of the store's customers aren't necessarily interested in buying or selling something, but instead getting a selfie with one of the stars, none of which are very likely to appear behind the counter on any given day.
According to KiwiReport, the success of "Pawn Stars" has also allegedly changed the way that the store acquires items. In the past, Rick would have been perfectly comfortable spending a Saturday morning looking for yard sales in the area and then quietly perusing it for hidden treasures that he could get for a low price. However, since he has become so recognizable, KiwiReport notes that many yard-sale operators are reluctant to do business with him. 
KiwiReport also claims that after years of watching him bargain his way well below the initial asking price of an item on "Pawn Stars," people have become wise to the trick. Furthermore, it appears Rick has been turned away from garage sales in the years since the series began, as a direct result of this fear.