It's Always Sunny In Philadelphia Season 15 Gets A Premiere Date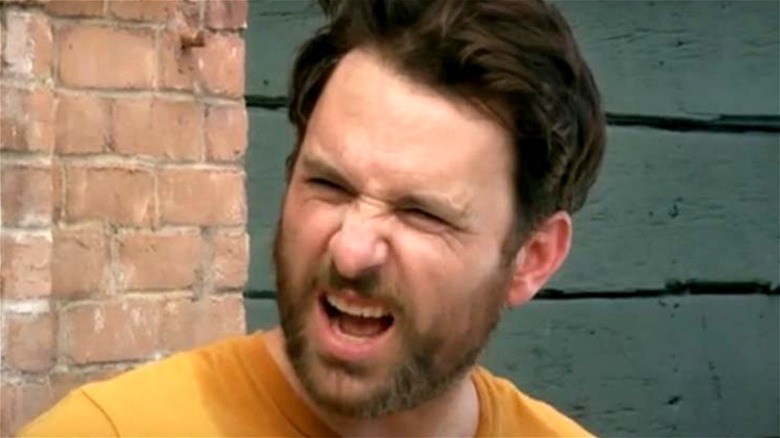 FX/Hulu
"It's Always Sunny in Philadelphia," a show about the five worst people you'll thankfully never meet, is perhaps the most surprisingly successful series on television. 
Over the course of its first 14 seasons, the show's central "gang" has ruined the lives of practically everyone who has dared to enter their orbit, from priest-turned-vagabond Rickety Cricket (David Hornsby) to the lawyer (Brian Unger) they refuse to stop bothering when their antics land them in hot legal water. Critically acclaimed and beloved by its fans, the show has built a passionate cult following for itself, thanks largely to its impeccable comedic sensibilities and willingness to smartly comment on popular cultural topics in ways that may discomfort some viewers.
Due to the COVID-19 pandemic, the series has been on hiatus for two years, but in early October, it was revealed that the show had wrapped production on its 15th season. Now, the release date for "It's Always Sunny in Philadelphia" Season 15 has been confirmed, and it is delightfully soon.
It's Always Sunny in Philadelphia Season 15 premieres in December
Get ready to cook yourself a milk steak and head on down to Paddy's Pub, because "It's Always Sunny in Philadelphia" is set to return to FXX with its 15th season on December 1 (via Deadline). The season's first two episodes will air at 10:00 p.m. ET/PT and will become available to stream the next day with FX on Hulu. The upcoming season also makes "It's Always Sunny in Philadelphia" the longest-running live-action comedy series in television history (via Deadline), finally passing "The Adventures of Ozzie & Harriet." All five members of the show's main cast, Rob McElhenney, Charlie Day, Kaitlin Olson, Glenn Howerton, and Danny DeVito, are expected to appear in the new season.
Notably, the upcoming 8-episode season of "It's Always Sunny in Philadelphia" promises to put the gang squarely in the middle of the COVID-19 pandemic, and follow them as they deal with the ramifications and societal upheaval caused by it. Fortunately, there is, perhaps, no show better suited to not only tackle the insanity everyone has lived through over the past two years but also find a way to mine that pain for belly laughs.