It's Always Sunny In Philadelphia Season 15 Just Hit A Major Production Milestone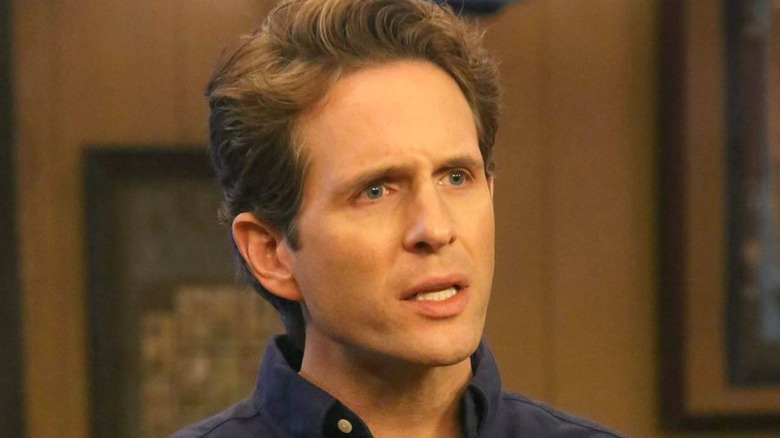 20th Television
When looking at the longest-running comedies ever, you see a plethora of animated titles enter the conversation. "The Simpsons" may be the granddaddy of them all, but "Family Guy," "South Park," and "Bob's Burgers" aren't far behind. It makes sense these cartoons would stand the test of time. With voice actors, there's not as much reliance on performers being available for most of the year to act in all of the episodes. Plus, there's that whole pesky aging aspect of the equation. Then again, "It's Always Sunny in Philadelphia" has always been the oddball out when it comes to television. 
The raunchy, profane show is about to enter Season 15, and just as fans of the show would want, the gang hasn't changed a bit. They're all still terrible in their own unique ways, and wherever there are narcissists, alcoholics, and whatever Frank Reynolds is, plentiful jokes are bound to follow. It's been a while since we've had new adventures with the gang, but the wait won't be much longer.
It's Always Sunny in Philadelphia Season 15 has wrapped production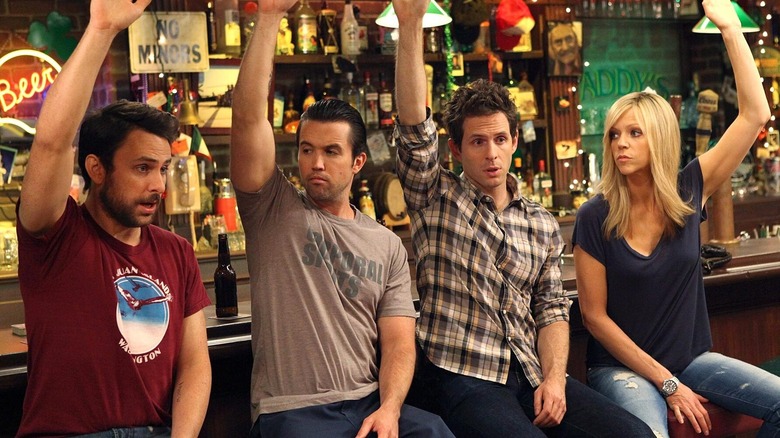 20th Television
The last time "Always Sunny" aired new episodes was for Season 14 in 2019. Of course, a little thing called "COVID-19" happened that shut down the world. Understandably, the gang hasn't been able to get back together for a while, especially seeing how the cast has been busy with other projects, like Rob McElhenney leading "Mythic Quest: Raven's Banquet." However, nothing can keep these psychopaths apart, and thanks to a recent Twitter post, we know that filming Season 15 is officially a wrap. 
The "Always Sunny" Twitter account posted a photo of McElhenney, Glenn Howerton, and Charlie Day standing outside Paddy's Pub. McElhenney and Howerton are dressed in some unusual attire, but Day looks precisely the same as he did in Season 1. The picture comes with the following caption: "Season 15 Wrapped" alongside some flexing muscle emojis that call to mind the bicep flyer from the Season 3 episode "Dennis and Dee's Mom Is Dead."
No word on when Season 15 might drop, but we know it will address coronavirus somehow. It should provide much-needed commentary for the last year in a way only "Always Sunny" can.