The Character Everyone Forgets Jesse Plemons Played In Grey's Anatomy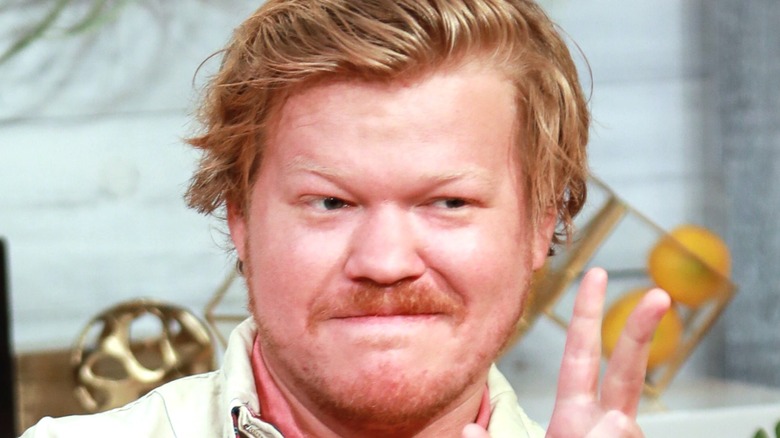 Jason Mendez/Getty
"Breaking Bad" fans will surely remember Jesse Plemons as sociopath Todd Alquist, but the critically acclaimed actor has appeared in a large and diverse set of roles during his 20-plus years in the business. Per his IMDb profile, Plemons made his first appearance on screen at age 10 in the 1998 film "Finding North." In the years after his feature film debut and into early adulthood, the actor developed a name for himself as a successful guest star, appearing in single-episode roles on shows like "Walker, Texas Ranger," "CSI," and "NCIS." In 2006, he was cast in his first series regular role in 2006 as tight-end and placekicker Landry Clarke in the beloved sports drama "Friday Night Lights." Plemons played Landry in all five seasons of the hit NBC series.
In more recent years, Plemons has moved to the big screen with prominent roles in films like "Game Night," "The Irishman," and "Jungle Cruise." However, before he was considered a star, one of his many single-episode roles on television was in the second season of ABC's long-running medical drama "Grey's Anatomy."
Jesse Plemons appeared on a Grey's Anatomy Season 2 episode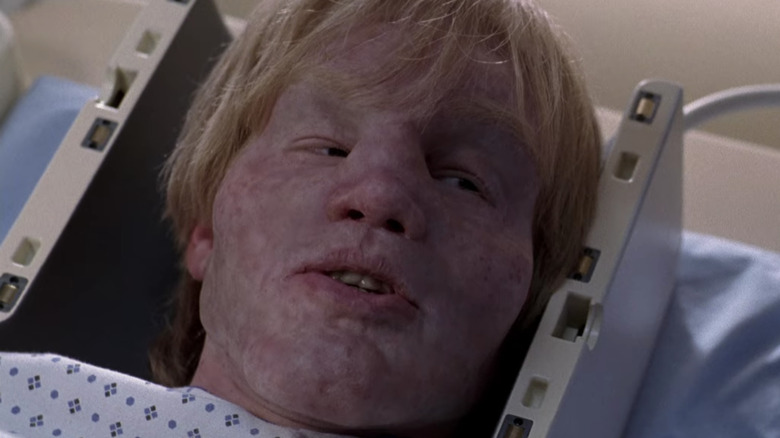 ABC/YouTube
Jesse Plemons appears on Season 2, Episode 18 of "Grey's Anatomy" in the role of Jake Burton (via IMDb). Jake is a teenage patient at Seattle Grace Hospital under the care of a plethora of doctors. He suffers from a serious brain tumor that has seriously deformed his face and left him struggling to survive. Additionally, he is very self-conscious of the scars that have resulted from his illness and plans to have dangerous plastic surgery completed to fix them. 
This decision puts Jake at odds with his parents, who want to focus on extending his life rather than his appearance. Ultimately, Jake decides that the risk is worth it to him. Sadly, he dies on the operating table, leaving his doctors and parents to mourn his loss. In the wake of his death, the doctors at Seattle Grace opt to continue the operation to restore his face to the appearance he wanted.
Plemons will next appear in the Elizabeth Olsen-led miniseries "Love and Death," alongside fellow "Breaking Bad" alum Krysten Ritter. The miniseries is set to premiere on HBO Max, hopefully at some point in 2022.