The Surprising Way Lucy Lawless Pictures Ruby's Ending In Ash Vs. Evil Dead - Exclusive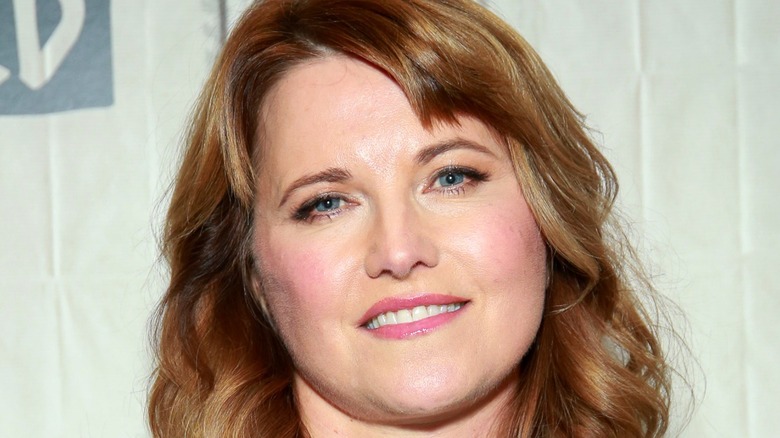 Jason Mendez/Getty Images
Much to the chagrin of fans, the horror comedy series "Ash vs. Evil Dead" came to an end in 2018 after three seasons on Starz, leading fan favorite Bruce Campbell to declare that the series marked his final turn as the chainsaw-handed antihero Ash Williams. Through the course of three films — 1981's "The Evil Dead," 1987's "Evil Dead 2," and 1993's "Army of Darkness — and 30 "Ash vs. Evil Dead" episodes, Campbell's wisecracking everyman slayed Deadites that were brought to life via the Necronomicon Ex Mortis, also known as "The Book of the Dead."
Making its series debut in 2015, "Ash vs. Evil Dead" was exciting for fans because it marked the first "Evil Dead" project in 22 years. On top of that, the series added more characters to the "Evil Dead" universe. Chief among them was Dana DeLorenzo and Ray Santiago, who became Ash's sidekicks Kelly Maxwell and Pablo Bolivar, respectively, and Lucy Lawless as the ambiguous Ruby Knowby, who claimed to be the daughter of archaeologist Raymond Knowby. In "Evil Dead 2," Raymond (John Peakes) reads passages from the Necronomicon, which in turn unleashes an evil force and claims his wife, Henrietta (Lou Hancock), as its first of many victims.
While the blood-soaked "Evil Dead" franchise has since found new life in the form of an upcoming reboot film, "Evil Dead Rise," the longing for more Ash and company continues for fans of "Ash vs. Evil Dead." If the series had continued on for a fourth season, what would have become of its main characters?
Lucy Lawless has a sweetheart of an idea for Ruby's return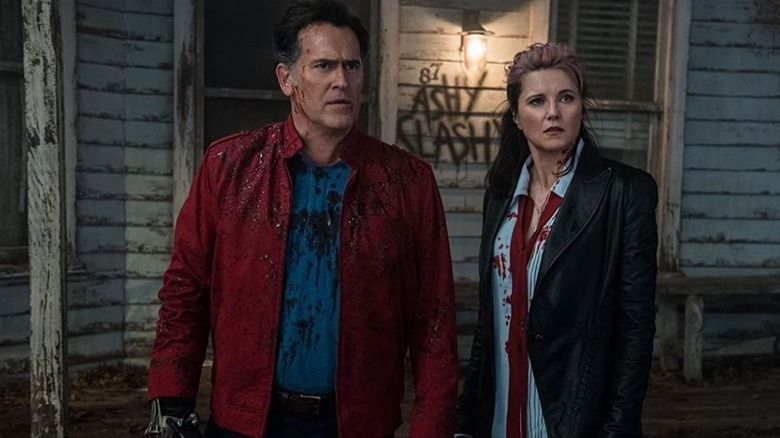 Starz
When "Ash vs. Evil Dead" wrapped up with Episode 10 on April 29, 2018, Ash woke up in a post-apocalyptic future after defeating the evil beast Kandar the Destroyer, ready for future adventures with his newly weaponized Oldsmobile Delta '88. Some characters met their fate in the episode prior, though, including Lawless' Ruby. As it turns out, Ruby was a member of the menacing, otherworldly group The Dark Ones and was responsible for writing the Necronomicon. Ruby, however, met her demise when The Dark Ones claimed her soul.
Because no character is really ever dead in the "Evil Dead" universe, where would Lawless like to see Ruby go if a fourth season of "Ash vs. Evil Dead" miraculously happened? In an exclusive interview with Looper to talk about her new film, the medieval animated fantasy "The Spine of Night," the sci-fi and fantasy icon mulled over the question of Ruby's return before coming up with a surprise answer that had nothing to do with the character being evil. 
"What would Ruby be doing? I don't know. Maybe she'd come back as a nice girl who's forgotten her evil ways and be madly in love with Ash, and that would give him the collywobbles," Lawless enthused.
Lucy Lawless reflects on her bloody great times on Ash vs. Evil Dead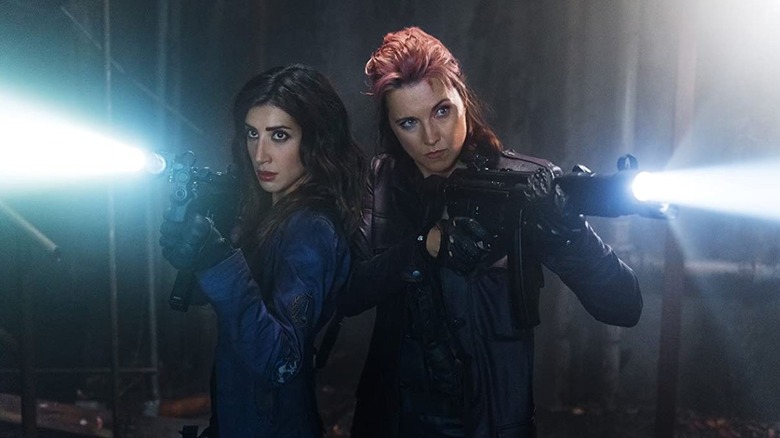 Starz
"The Evil Dead" universe was created 40 years ago by director Sam Raimi, producer Rob Tapert (who is Lawless' real-life husband and collaborator), and actor-producer Campbell, and all three films in the original movie trilogy went on to attain cult status. Asked as to why "Ash vs. Evil Dead" was a perfect extension of the "Evil Dead" movies, Lawless told Looper that the creatives on the series "kept trying to outdo themselves." She recalled they would say things like, "'Okay, now we put the guy through meat grinder, then a ceiling fan.' I don't know. I think the writers nailed the humor. And Bruce is just so good, a master of his universe ... he's the heart of it."
In addition to loving her work with Campbell in front of the camera, Lawless said she had a great time in her scenes with DeLorenzo, whose foul-mouthed, ass-kicking character accounted for several hilarious scenes throughout the series. "Dana and I had just so many laughs ... God, she's funny," Lawless recalled.
"The Spine of Night" is playing in theaters, and is also available on digital and video on demand.