The Preserved Snake That Cost American Pickers Hundreds Of Dollars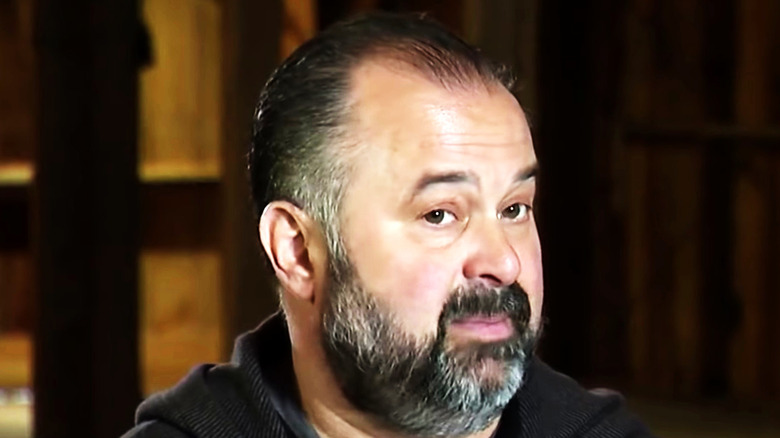 History
The stars of History's "American Pickers" are known for occasionally going out of their way to buy eclectic and bizarre items to store or resell in their shop. Throughout the course of the more than 20 seasons of the show that have aired since 2010, original stars Mike Wolfe and Frank Fritz have been known to drop a significant sum of money to satisfy their need for a unique item. 
In Season 20, Episode 19, Mike and Frank take their van to the Florida Everglades on the hunt for whatever treasure they can possibly find in one of any number of trash heaps. While in the Sunshine State, Mike and Frank give Antique Archaeology Office Manager Danielle Colby a call to check in. She quickly informs them that she has a new picking destination near them that she thinks they will like. 
Danielle explains that a man named Jim previously attempted to open a museum focused on carnivals. The museum was named "Jimbo's Amusements: Museum of Oddities," but sadly, it had been forced to close its doors. Left with a treasure trove of antiques and other novelty items, Jim has been working to ensure everything ends up in a good home, and Frank finds one particular item of great interest.
Frank Fritz spent $350 for a snake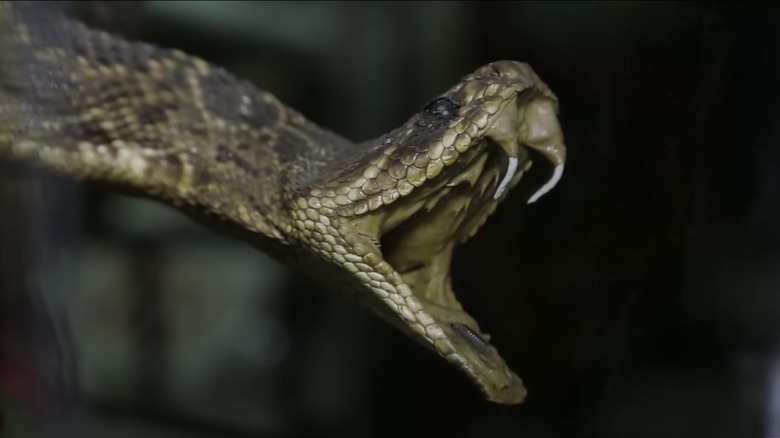 History
Upon their entrance to Jim's defunct museum, Mike Wolfe and Frank Fritz quickly realize that they are surrounded by an enormous stockpile of circus-related memorabilia to sort through, including one animal that catches Frank's eye. 
This animal is a female western diamondback rattlesnake. Unlike much of the other odds and ends languishing in the museum, the snake is shown to be well-preserved inside plexiglass. Additionally, Frank comments that the snake has also been well-taxidermied, as it is propped up so that the snake appears to be only seconds away from striking at some unlucky victim.
Frank and Mike make an initial offer of $300, but Jim is unconvinced that such a price is high enough to sell the prize to the duo. So Jim replies with a counteroffer of $375. As is usual for "American Pickers," Frank and Jim eventually meet somewhere in the middle. Jim happily agrees to sell the piece for $350, a price that Frank is willing to meet for what he describes as "a real neat piece."