The Real Reason James Norton Left Grantchester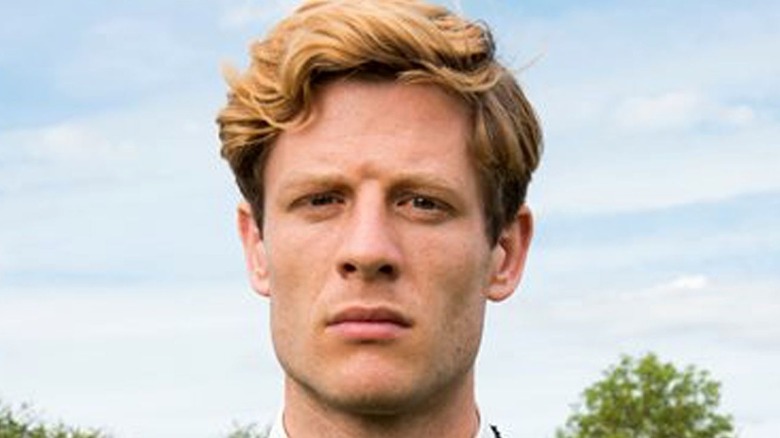 Masterpiece PBS
"Grantchester" is an exceptionally well-crafted and well-received show. Hosting an impressive 95% across all seasons on Rotten Tomatoes, "Grantchester" is a television series that takes place during the 1950s in the titular English town. The story originally follows Sidney Chambers (James Norton) and his burgeoning friendship with local Detective Geordie Keating (Robson Green). Sidney Chambers is an Anglican vicar, or better known as a parish priest, and he lends his talents to solving local crimes. Chambers uses his charisma and intuition to interact with both suspects and victims, and his unorthodox approach complements the more stoic and by-the-book Geordie Keating.
"Grantchester" finished its 6th season on October 22, 2021, with a 7th season to follow, but fans of Norton's character have been missing him since the end of Season 3. He was replaced by fellow vicar William Davenport (Tom Brittney) in the subsequent seasons and hasn't returned. However, what was the reason for James Norton's departure from the show?
Norton said it was a 'combination of things' that made him leave the show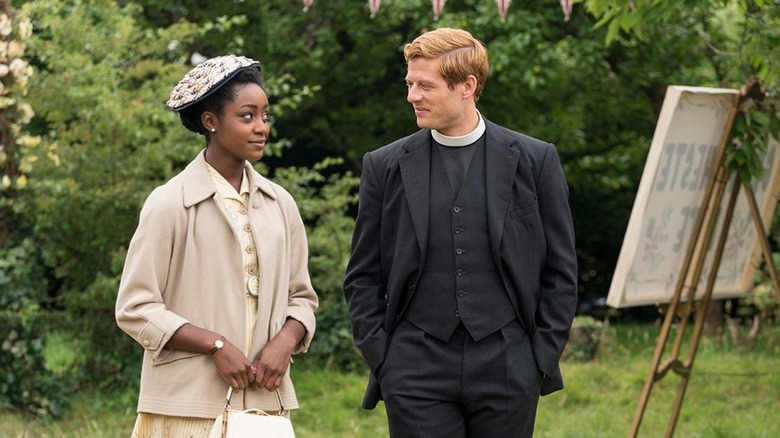 Masterpiece PBS
Season 3 of "Grantchester" saw Sidney Chambers and Geordie Keating investigate the murder of a doctor and a cryptic crow. This was augmented by the interpersonal drama of the two characters. Sidney has grown disillusioned with his priesthood, and his feelings for Amanda Kendall (Morven Christie) begin to affect his decision-making. Meanwhile, Geordie is caught in an affair. The season eventually came to a satisfactory conclusion but it also saw James Norton exit the show.
In an interview with PBS, Norton stated, "It was a combination of things; the Amanda storyline tying up as it did with her and Sidney breaking up and him choosing the church in the third series felt like a natural conclusion to Sidney's story. Then when the possibility of a fourth series came along, the decision was whether or not to start a whole new journey for Sidney. Rather than do that it felt like it would be better to hand over the baton to someone else and give Grantchester a fresh injection of energy."
Ultimately, the story continued on, and his replacement, William Davenport, was able to successfully fill his shoes as the character also got to befriend Geordie. Norton continues to work in film and television, and has recently starred in "The Nevers," "Things Heard and Seen," and "Nowhere Special."