The Real Reason Ice-T Doesn't Use His Old Catchphrase On Law And Order: SVU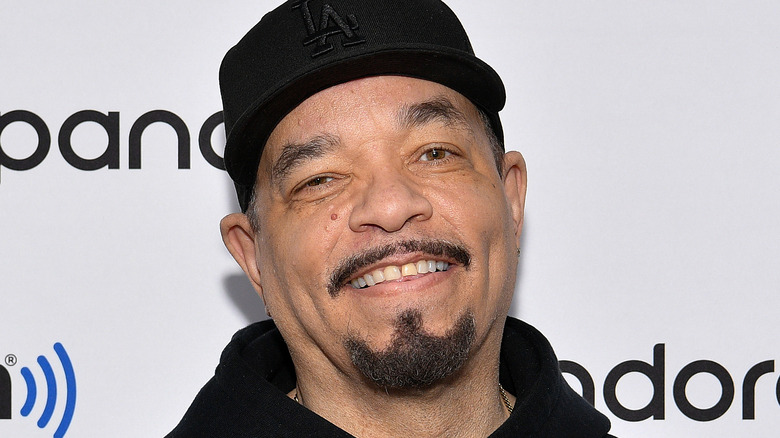 Dia Dipasupil/Getty Images
Die-hard fans of Dick Wolf's longest-running police procedural, "Law & Order: Special Victims Unit," may have noticed that in recent years, the wise-cracking, straight-shooting Detective Odafin "Fin" Tutuola (Ice-T) has dropped one of his most famous catchphrases. 
The rapper, actor, and producer joined the NBC series in 2000, at the start of its sophomore year, and has been an integral member of the Manhattan SVU squad ever since. As his character has evolved over the years, some things have stayed the same — such as his tension with Chris Meloni's Elliot Stabler, even after he left the squad — and some things have changed, like the disbelief, shock, or disgust with which he once responded to the more sordid elements of any given SVU case. 
Tutuola may have been a hardened, experienced detective, but back in the earlier seasons, he was nonetheless infamous for saying "that's messed up" when something was ... well, "messed up." In an interview with News.com.au, Ice-T shed some light on why exactly the fan-favorite phrase has fallen by the wayside. And no, it's not because his character stopped thinking that certain things were "messed up."
This is why we can't have nice catchphrases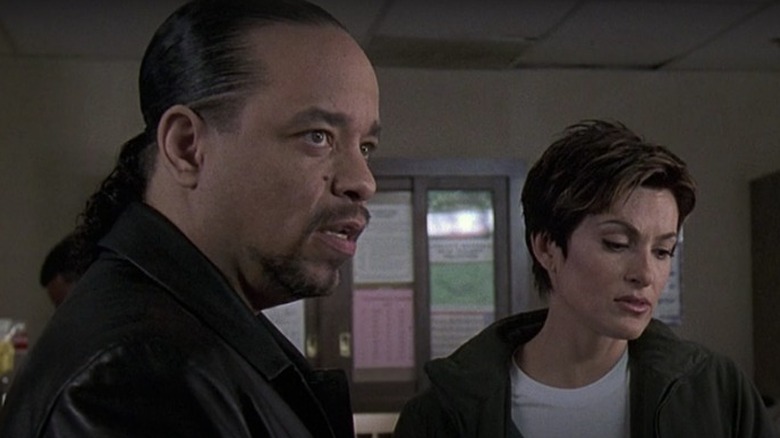 NBC/Hulu
As the outlet reports, after noticing how an increasing number of fans had begun turning the catchphrase into a drinking game (as in, take a shot any time Fin says "that's messed up"), the actor was compelled to drop his characteristic response. 
As Ice-T explained, "After that drinking game got made, the writers got a hold of that and they stopped ... So you're not gonna get that drunk unless you watch old episodes." 
Of course, not everything that comes out of Fin Tutuola's mouth comes from the writers. "After you're on a show for a long time, the writers get your voice," he told the outlet, adding that when he first joined the show, the writers would attempt to write-in slang for him, but he "ended up taking a lot of it out." Judging by some of the "realistic slang" used in the earlier seasons of the original "Law & Order," both audiences and the series itself owe the artist a debt of gratitude for his edits. 
According to the "Special Victims Unit" veteran, there's a much better drinking game to be had anyway — "drink whenever someone says 'call a bus,'" he said, referencing the show's repeated use of "cop lingo" whenever they're in need of an ambulance. 
If the SVU subreddit is any indicator of the fan-catchphrase dynamic, it appears as though audiences have indeed caught on to that one, as well.