Jason Statham Shares Action-Packed Behind-The-Scenes Look At Expendables 4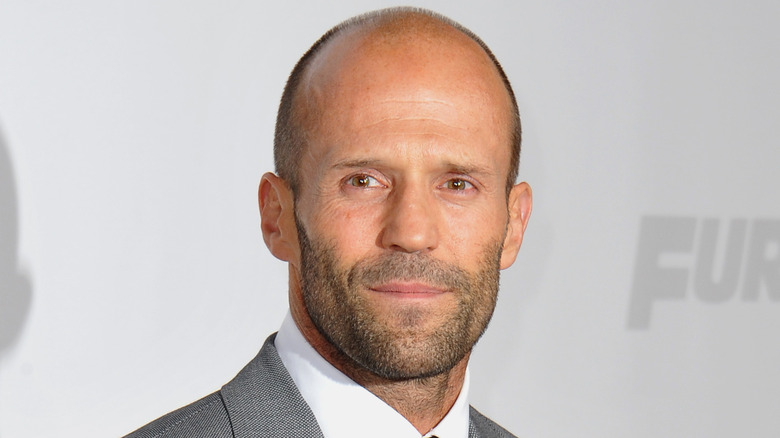 Jaguar PS/Shutterstock
For many, the 1980s will forever endure as the decade of big guns, big explosions, and big personalities. Numerous action heroes and their cinematic franchises rose to prominence throughout that set of years, thus turning their respective actors into household names. Of course, this era couldn't last forever, with the prototypical action hero becoming a relic in the decades that followed — an archetype now held up by only a small handful of actors. However, the pop culture reverence for these characters would survive well into the modern-day, paving the way for the nostalgia-fueled "Expendables" franchise to blossom.
The inaugural "Expendables" film hit the big screen in late summer 2010 and brought together the likes of Sylvester Stallone, Dolph Lundgren, Steve Austin, and more for a bombastic action-adventure. Though not necessarily a masterclass in dramatic cinema, the movie did reasonably well and certainly found its fanbase, which would fuel several sequels in the years to come. "The Expendables 2" arrived in 2012, and "The Expendables 3" followed suit in 2014, bringing icons ranging from Arnold Schwarzenegger to Ronda Rousey into the fold and keeping moviegoers entertained from start to finish.
One would imagine that "The Expendables 3" served as the grand conclusion to a trilogy, but the story isn't over just yet. "The Expendables 4" is on the way, and series mainstay Jason Statham recently gave fans a thrilling sneak peek at the upcoming sequel.
Jason Statham's Lee Christmas is back in business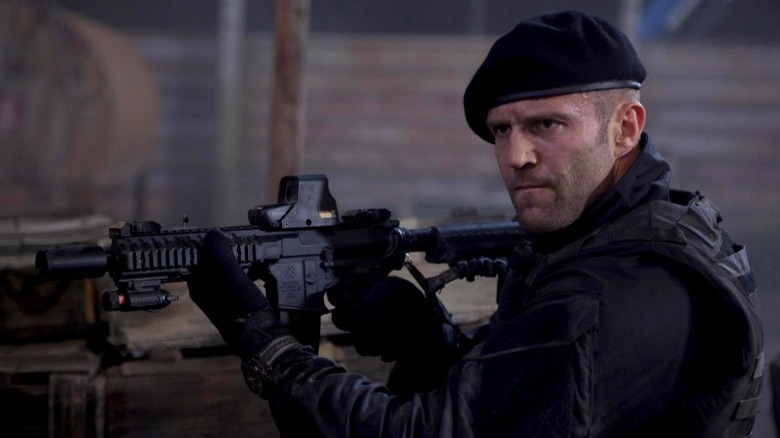 Lionsgate
Jason Statham has contributed to the "Expendables" franchise since the very beginning, arriving in the first installment as blades specialist and soon-to-be spin-off star Lee Christmas. Always ready for a fight, especially alongside his closest friends, the past three movies have established Christmas as an integral part of the "Expendables" formula. Therefore, it only makes sense for him to appear in "The Expendables 4," and it seems as though Statham was eager to return to the role. He made an Instagram post on November 2, 2021, that included some behind-the-scenes clips from the shoot.
Accompanied by the tune of Cullah's "Soul Challenger," Jason Statham's Instagram video showed off a bit of what Lee Christmas will be up to in "The Expendables 4." The clip begins with an armored-up Christmas walking through a plane before we jump to him fighting off a bunch of goons in a bar. Out of character, Statham converses with the cast and crew, including Sylvester Stallone himself. Just before the video ends, we see a group shot of Statham, Stallone, and Randy Couture decked out in their Lee Christmas, Barney Ross, and Toll Road costumes.
At the time of this writing, "The Expendables 4" lacks a specific release date, but it aims to premiere sometime in 2022.