Stallone's Expendables Spinoff Isn't What You're Expecting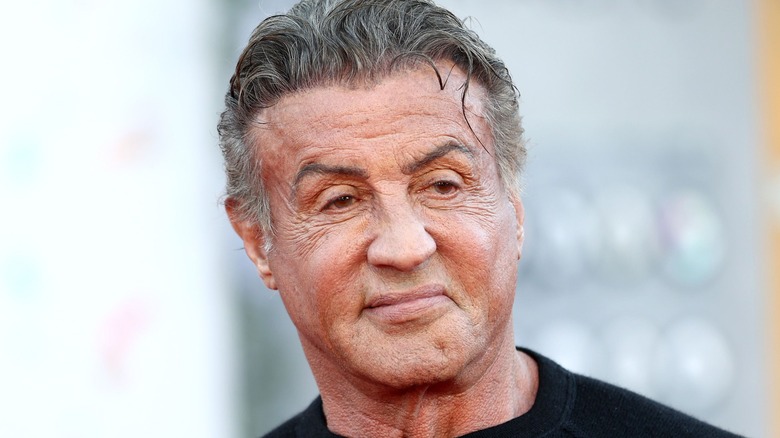 Matt Winkelmeyer/Getty Images
Sylvester Stallone's legacy in movies is as enduring as his iconic Rocky Balboa character from the "Rocky" and more recent "Creed" films. The actor, who has often convincingly played numerous tough-guy roles, recently lent his voice to King Shark for James Gunn's "The Suicide Squad." And thanks to the part, Stallone just accomplished the rare feat of having a No. 1 film in the box office for six decades in a row. From "Rambo" to "Demolition Man," Stallone's list of box office hits throughout the decades is impressive. Not one to rest on his laurels, it looks like Stallone is starting work again on another of his hit franchises.
"The Expendables" is a series of movies that combined the big stars and sensibilities of the '80s and '90s action films. The series centered on Barney Ross, played by Stallone, and his unit of ex-military mercenaries who take some of the most dangerous jobs. With the last movie in the series out in 2014, there have been rumors of development on a potential sequel and spinoff. As we've learned through Stallone's social media activity, there is more of "The Expendables" in the works, although the planned spinoff might not be what fans are expecting.
The upcoming spin-off is a 'Christmas Story'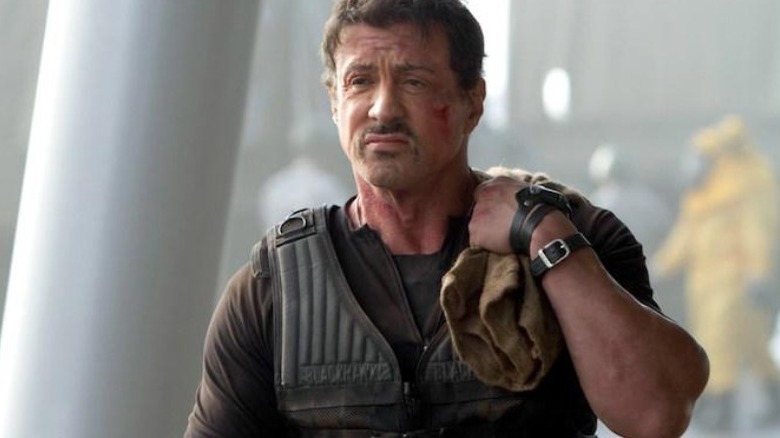 Lionsgate
Sylvester Stallone's Instagram recently revealed some great news for fans of "The Expendables" franchise. According to one post from late July, there is apparently another project planned for the series. Stallone took the opportunity to show off an incredible new ring he designed for what he called "Expendables 4." In another post from the actor that was shared on August 17, he teased that fans can expect a spinoff sooner rather than later. While showing off and commenting on a fan's tattoo of the actor in his Barney Ross role, Stallone hinted that he'll be shooting the series' spinoff in October. He added that the working title of the project is "Christmas Story."
While the title might bring up images of holiday cheer, the film is likely centered on Jason Statham's character in the series, Lee Christmas. In 2020, Movie Web covered the rumor of an upcoming spinoff with Christmas as the lead character. Stallone's post suggests that this is the case, but we still don't know how this affects plans for the fourth film. And besides Stallone and Statham, it's also currently unknown who else will star in the movie. Still, a spinoff with Statham as the leading man sounds like a welcome revisit to the "The Expendables" series.