Chadwick Boseman's Worst Movie According To Rotten Tomatoes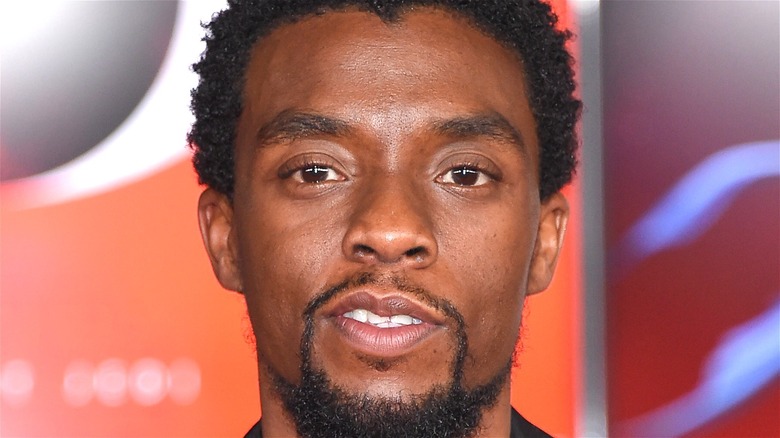 DFree/Shutterstock
To say that the world was shocked when Chadwick Boseman unexpectedly died in 2020 after a years-long battle with colon cancer is a bit of an understatement. It seemed as if Boseman's career was just getting properly started. He was set to continue his breakout role as T'Challa after the Marvel Cinematic Universe film "Black Panther" grossed an enormous $1.3 billion at the worldwide box office (per Box Office Mojo). However, that was all cut short when Boseman died at the age of 43.
Still, Boseman's legacy endures, and he was even posthumously nominated for an Oscar for Best Actor for his role in "Ma Rainey's Black Bottom" at the 93rd Academy Awards. Yet even someone with a relatively great filmography like Boseman is likely to take on some roles at some point that just do not mesh with critics or audiences. With that in mind, here is Boseman's worst-reviewed film ever, according to review aggregation website Rotten Tomatoes.
Gods of Egypt is Chadwick Boseman's worst film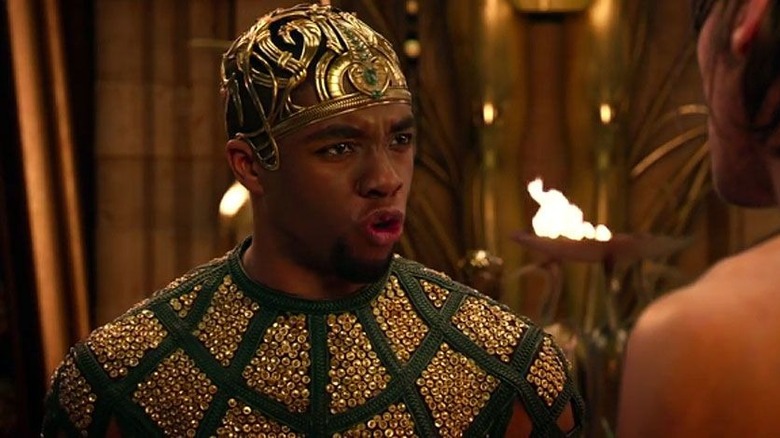 Summit/Lionsgate
According to Rotten Tomatoes, Chadwick Boseman's worst-reviewed film was none other than the 2016 fantasy action film "Gods of Egypt," garnering a 15% on the site. Centered around Horus' (Nikolaj Coster-Waldau) attempts to stop Set (Gerard Butler) from destroying the world, critics took issue with the movie and its storyline, general tone, and whitewashed cast. In fact, the whitewashing controversy was an issue that surrounded the film before it was even released (per The Guardian). Boseman himself was one of the notable people of color in the film, portraying the Egyptian god Thoth.
Boseman himself weighed in on the controversy, telling GQ in 2015 that when he was originally given the script, he was expecting the critique to be mentioned. "And I'm thankful that it [was] because actually, I agree with it," he continued. "That's why I wanted to do it, so you would see someone of African descent playing Thoth, the father of mathematics, astronomy, the god of wisdom." 
So while it appears that Boseman agreed with the whitewashing controversy, he wanted to do the film anyway to inject some diversity into it. It's just too bad that the finished product was such a disaster in the eyes of fans and critics.