David Boreanaz-Starring Military Drama Going To Series At CBS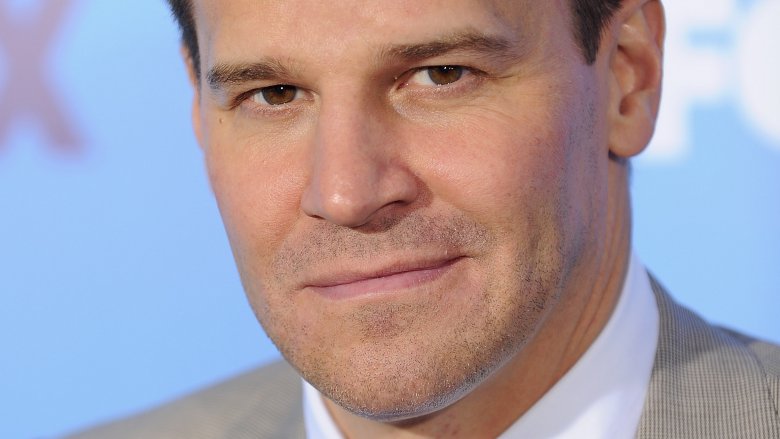 Getty Images
Don't worry, everyone: we won't have to go a TV season without David Boreanaz. Boreanaz, who has been on TV every year since 1997 in Buffy the Vampire Slayer, Angel, and Bones, will star in CBS' SEAL Team, which was recently ordered to series along with five other series, according to The Hollywood Reporter.
Boreanaz, who replaced Person of Interest star Jim Caviezel after he dropped out due to creative differences, will play Jason, the leader of a group of elite Navy SEALs as they train, plan, and execute high-stakes missions across the country. Neil Brown Jr. will play Ray, Jason's friend and colleague and the longest serving member of the team. A.J. Buckley will play Sonny, who is loyal but self-destructive, while Max Thieriot will play a millennial SEAL who uses bravado to hide his insecurity. Toni Trucks will play Diaz, the logistics officer who helps the team get where they need to go to execute their missions. The series comes from Justified's Ben Cavell.
CBS has a number of other drama and comedy pilots in the works as well. Criminal Minds' Shemar Moore will return to the network for S.W.A.T., a reboot of the 2003 film of the same name. The show follows Moore's Los Angeles-born S.W.A.T. lieutenant, who is torn between loyalty to the streets and duty to his fellow officers when he's tasked to run a highly trained unit that is the last stop for solving crimes. The show comes from Friday Night Lights' Aaron Thomas and also stars Stephanie Sigman, Alex Russell, Jay Harrington, Lina Esco, Kenny Johnson, and Peter Onorati.
Instinct stars Alan Cumming as a former CIA operative who now lives a normal live as a professor and writer. However, when the NYPD needs help stopping a serial killer, he is pulled back into his old life. The series comes from Royal Pains' Michael Rauch and is based on a soon-to-be published novel from James Patterson. Khandi Alexander, Bojana Novakovic, Naveen Andrews, and Daniel Ings co-star in the buzzy show.
Jeremy Piven will star in Wisdom of the Crowd as a tech innovator who creates a cutting-edge crowd-sourcing hub to solve his own daughter's murder as well as revolutionize crime-solving in San Francisco. The series come from The Good Wife's Ted Humphrey and also stars Monica Potter, Natalia Tena, Blake Lee, Jake Matthews, and Richard T. Jones.
Royal Pains' Mark Feuerstein wrote and stars in 9JKL, a multi-camera comedy about an adult living in apartment 9K, sandwiched between his parents' in 9J and his brother, sister-in-law, and baby in 9L. He must try to set boundaries with his intrusive but well-meaning family. Feuerstein's wife, Friends' Dana Klein, co-wrote the pilot, which also stars David Walton, Liza Lapira, Linda Lavin, Elliot Gould, and Matt Murray.
Me, Myself and I examines the life of one-man over a 50-year life span: at 14 years old in 1991, 40 years old in present day, and 65 years old in 2042. Saturday Night Live's Bobby Moynihan will star as the 40-year-old version, while John Larroquette will play the 65-year-old version. The single-camera comedy series comes from Galavant's Dan Kopelman.
CBS has yet to hand down many cancelations for next season, with shows like 2 Broke Girls, Elementary, The Great Indoors, and Criminal Minds: Beyond Borders still waiting to learn their fates. The new series will join the network's already-ordered The Big Bang Theory spin-off Young Sheldon. While we wait for CBS' full fall slate, see some actors whose careers were ruined by great TV shows.