Watch Dafne Keen's Epic Logan Audition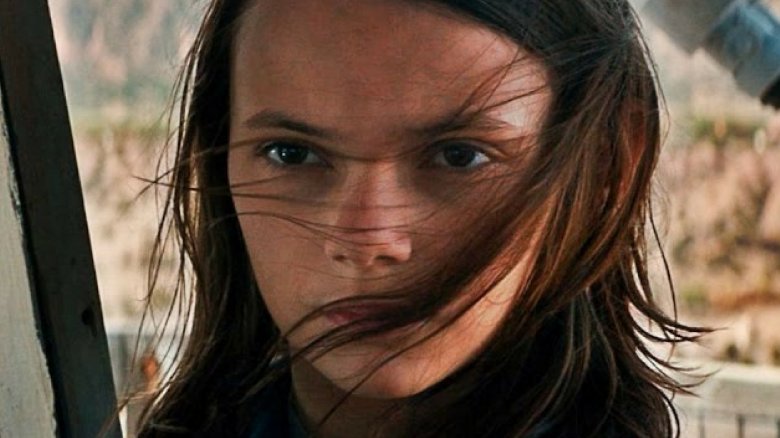 Dafne Keen's Logan audition tape absolutely blew away her co-star Patrick Stewart. A new featurette shows Keen's audition tape for X-23 and shows the reactions of the film's stars and producers to the young actress' early takes on the character.
Entertainment Weekly released the clip, which you can watch at the bottom of this article, ahead of Logan's DVD and Blu-Ray release on May 23. The clip begins with Stewart talking about watching Keen's audition tape, which director James Mangold sent to him for his opinion. "She was playing a scene and it was very, very good," Stewart said. "And then on the clip, she asked the director, could she improvise the scene, and she went into her own version of the scene in a mixture of Spanish and English. It was one of the most extraordinary bits of audition tape I've ever seen in my life."
This is high praise from Stewart, and it's immediately backed up when the viewer gets to see Keen interacting with star Hugh Jackman. Jackman said that he came home with bruises from Keen punching him in the arm during the audition, laughing, "No offense to all these guys I've fought, but I've never gone home with bruises until that day."
Keen didn't just impress her co-stars– she also caught the attention of the film's producers. "There are qualities you can't ask of somebody to deliver: a level of strength, a sort of stage presence, and a maturity that still doesn't really make sense to me," said producer Hutch Parker. "It felt like she could do this most difficult thing of on the one hand being this emotional kind of co-star with Hugh and with Patrick and, on top of that, then also manage the physicality which is pretty demanding. She was really a remarkable discovery."
Hollywood seems to agree, as Keen has already landed her next role as the title character in Charles McDougall's Ana. While we wait for Keen to blow us away on the big screen once again, see some things you may not know about her and Laura.