Logan Actress Dafne Keen Lands Her Next Major Role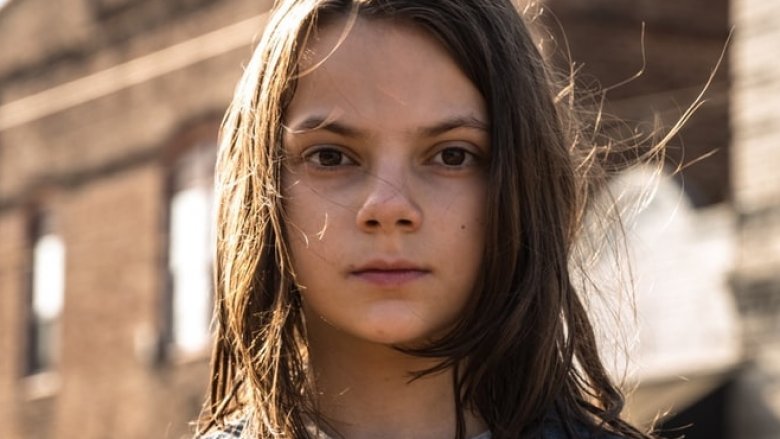 Getty Images
The 13-year-old actress who brought X-23 to life in Logan has her sights set on a new film.
Deadline reports that Dafne Keen, who starred alongside Hugh Jackman in the gritty James Mangold-directed film, has found her next major movie role. Keen is slated to play the title role in Ana, a drama directed by Charles McDougall (House of Cards, The Office) with a script by Cris Cole.
Keen's second silver screen project will see her act opposite Luis Guzman, the character actor known for his work in films like Boogie Nights, Yes Man, Keanu, and The Do-Over. Keen's Ana meets Guzman's character Rafa in an unexpected encounter, sparking an unlikely friendship that culminates in an intense road trip. The young Ana attempts to aid Rafa in escaping personal, financial, and legal trouble. But it's anyone's guess whether her efforts prove successful.
Produced by the Pimienta Film Company, headed up by Luillo Ruiz, Ana marks the second major collaboration between Ruiz, Cole, and McDougall. Their first project was Mad Dogs, the black comedy thriller series created for Sony and Amazon Studios. Ruiz, along with Blue Rider Pictures' Walter Josten, are financing the film. Josten will also executive produce, as will Guzman and his creative partner Michael Bregman. The pair have joined forces for nine movies in the past, including 1993's Carlito's Way.
Though it may be difficult to picture Keen show off her acting chops with someone other than Jackman, producer Ruiz expressed his confidence in Keen and Guzman, hinting that they'll blow everyone away when the film is released. "In Ana, these two extraordinary actors will take us on a profound and enthralling journey. Guzman and Keen will make a mesmerizing combo," Ruiz said (via Deadline).
In addition to her lead role in Ana, Keen is a fan favorite to join the newest X-Men roster in the upcoming film iterations. The young actress is currently represented by the UK's Independent Talent and Spain's Let's Work Together, and will likely snag a Hollywood agent as her presence in the entertainment industry grows. And with her forthcoming appearance in Ana, it certainly seems Keen is on the path toward notable fame.
While we wait for more information on Ana, find out which honor Keen snatched up at this year's MTV Movie & TV Awards. (We told you she's a blossoming star.)