The Man From U.N.C.L.E. Sequel Reportedly In Development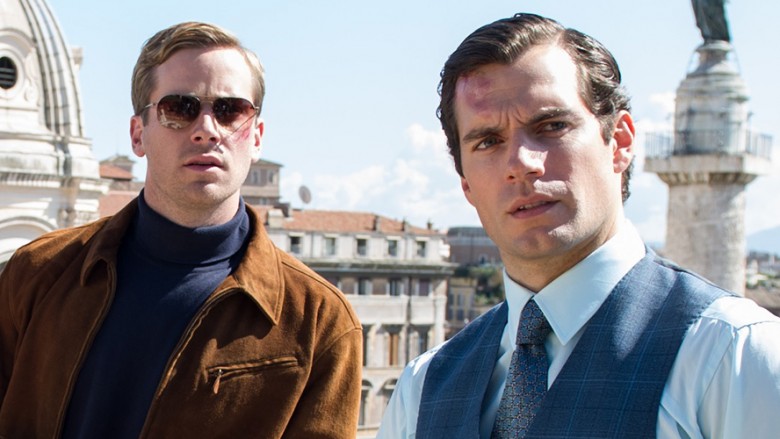 Saving the world never goes out of style.
Guy Ritchie's stylish spy flick The Man From U.N.C.L.E. is getting a sequel, and the ball's reportedly already rolling. Speaking in a recent interview with /Film, actor Armie Hammer, who plays KGB operative Ilya Kuryakin in the 2015 film, revealed that a follow-up is underway.
Hammer gave producer and scribe Lionel Wigram a call to discuss the possibility of a sequel. Ever the jokester, Hammer used some pretty colorful language to get Wigram to commit.
"I called Lionel Wigram, the producer of the movie, and he and Guy produced it and wrote it all together. I was like, 'Dude, what's the deal? I get asked about this s— all the time. Can you just write a sequel?'" Hammer said. "He was like, 'You know what? Yeah, f— it, I'll do it. Sure, I'll write a sequel.' I was like, 'If you write one, I'm sure we can get one made,' so who knows? Today is the first day I've actually told anyone that story. I only told one other person who asked. Apparently, the sequel is being written right now. No pressure, Lionel!"
Well, there might be a bit of pressure, actually. Though the Cold War-set flick remains one of director Ritchie's better entries in the period action genre, it didn't boom at the box office. The Man From U.N.C.L.E. scored just $109.8 million USD against its $75 million USD budget. Not exactly the kind of cash that makes for a smash hit, and arguably not enough money to warrant development of sequel film at all. Hopefully the second installment will perform a great deal better.
Despite being largely considered one of the biggest box office bombs of 2015, critics didn't destroy the film entirely. One writer with A.V. Club wrote that though the "imaginary intrigue" that U.N.C.L.E. inspires is rather short-lived from moment to moment, it's "often beautiful." It certainly seems the original's merits were plenty evidence to support argument for another movie. The upcoming film will likely bring back characters from the original, such as Napoleon Solo (Henry Cavill), Gaby (Alicia Vikander), and Alexander Waverly (Hugh Grant).
Since the follow-up is still in its early stages, no details have been given on a possible release window or title. Perhaps it'll be called The Man From U.N.C.L.E. 2 or even The Man From U.N.C.L.E. Returns? We'll have to wait and see. Until then, check out the sequel films that were planned, then abandoned. (Bummer.)