Why NCIS: Red Never Happened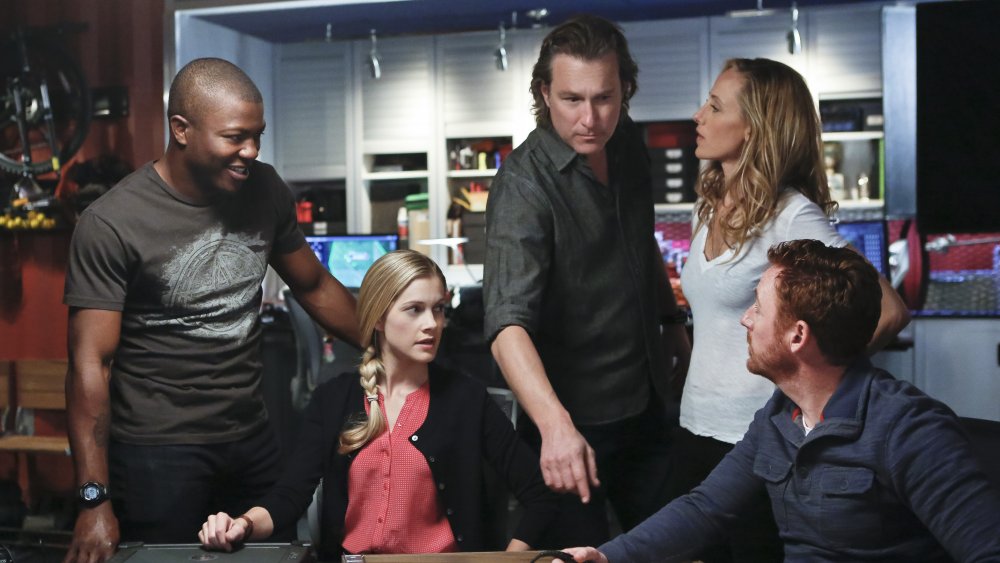 CBS
In early 2013, veteran TV drama NCIS: Los Angeles aired a special two-part event, comprised of the episodes "Red" and "Red-2." A specialized mobile team formed under the NCIS' jurisdiction helps Callen (Chris O'Donnell) and his compatriots work a murder that quickly makes a heel-turn into suspected terrorism. Scott Grimes, Edwin Hodge, Gillian Alexy, and Kim Raver were all cast for the team — and the intent had been not to simply introduce new recurring characters, but to launch an entire spin-off series. This method of crafting an existing show's episode around introducing the cast for a possible new one is what's called a "backdoor pilot." Like germinating seeds within the soil of another thriving plant, this method of pitching a pilot lowers the stakes for the new series' success by building it into the viewership of its mother show, rather than throwing a first season out into the wilds of the cable network schedule and hoping for the best. NCIS: Los Angeles itself had begun this way a few years earlier.
Like the titles of the two episodes, the show was to be named NCIS: Red, but unfortunately, those episodes were all it ever got. CBS opted not to pick up the show, and this spin-off of a spin-off never took flight. If NCIS is so perennially popular and willing to create branches in its television universe at a relative whim — just a year later, NCIS: New Orleans would do the exact same thing and succeed with flying colors — why didn't Red get its own green light?
NCIS: Red was nipped in the bud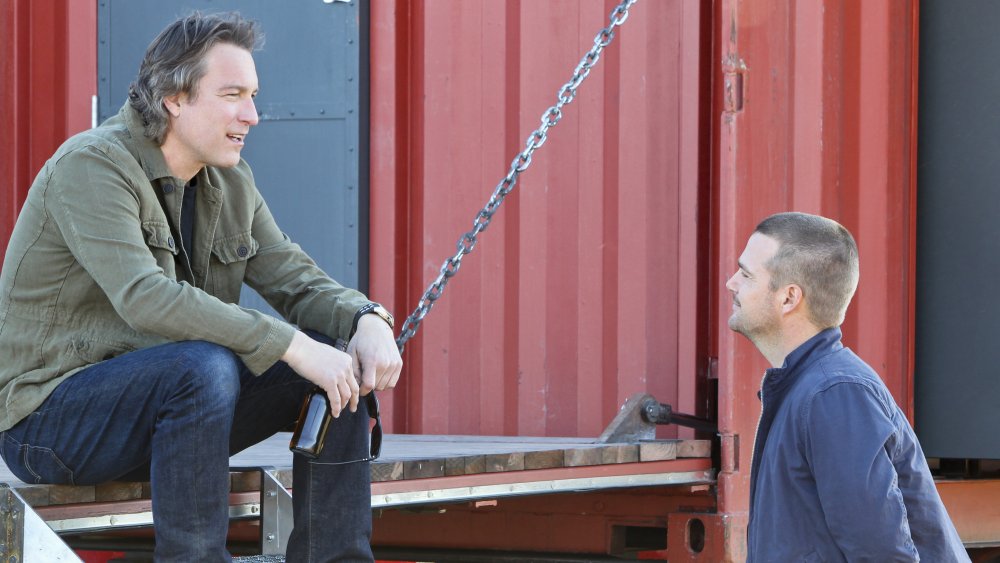 CBS
CBS executives didn't give a whole lot of reasons as to why they didn't pick up the NCIS: Red pilot, but, as ever, official corporate press releases offer some perspective — even if it must be analyzed a bit sideways. In May of 2013 (when pilot pick-ups, series renewals, and series cancellations for shows "on the bubble" are traditionally announced), the channel's then-president of entertainment, Nina Tessler, defended the decision to not move forward with NCIS: Red. She was quoted by Digital Spy as saying, "Sometimes [spinoffs] work and sometimes they don't. Protecting [the franchise] was really important."
What, exactly, didn't work? It appears largely casting and/or character decisions. TVFanatic's contemporary reviews of both episodes aren't particularly enthused, and they cite the underdeveloped characters as part of the reason for the underwhelming television event. "I've been fans of both Kim Raver (Paris) and John Corbett (Roy) on other shows, but their characters were too bland here. I've written before that Raver exudes so much chemistry, she could have a relationship with a wall and it would be believable. I missed that in her performance here, but that's because of the character not her," Carla Day wrote in her tepid review of Red, part 2. Reviews like that are what "protecting the franchise" means when pilots aren't picked up.
At the time, CBS also expressed interest in reworking the pilot with a different cast for another try, but that obviously didn't come to fruition. NCIS: New Orleans became the new shining star born into the franchise — which was a backdoor pilot of its own, on the mothership program NCIS instead of on another spin-off. Perhaps this is evidence of lessons learned: if you're going to make spin-offs, perhaps rolling them out through the longest-running and most popular version of the property is the best bet.