The Garfield Animated Reboot Has Found Its Lead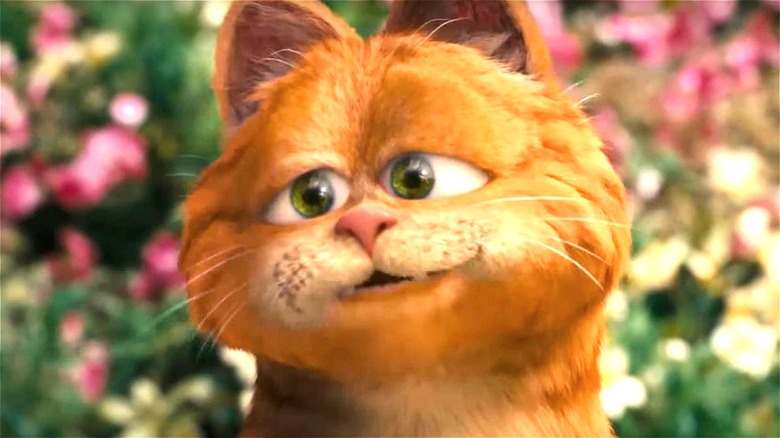 Fox Family Entertainment/YouTube
It seems as if animated reboots of popular franchises are making a big comeback as of late. From the recent "The Addams Family" animated outings to the upcoming "Super Mario Bros." film, it's seemingly a good time for studios to greenlight these sorts of films. It makes sense. Animated films are very popular with children and families alike, and most of these franchises have a built-in audience already that will come out to see these movies no matter what form they're in. Now the beloved cat who hates Mondays, Garfield, is getting the animated big-screen treatment.
"Garfield" is no strangers to film adaptations. Many fans may remember the two live-action "Garfield" films from the early 2000s that starred legendary comedic actor Bill Murray in the title role. While moderately successful at the box office, grossing a combined $366 million worldwide (per The Numbers), they were not exactly a big hit with critics. The first film garnered a 15% critic rating on Rotten Tomatoes. Regardless, "Garfield" is still a property that seems worth exploring, and this newest animated adaptation will do just that. Moreover, the animated "Garfield" reboot has officially found its lead.
Chris Pratt will play Garfield in the new animated film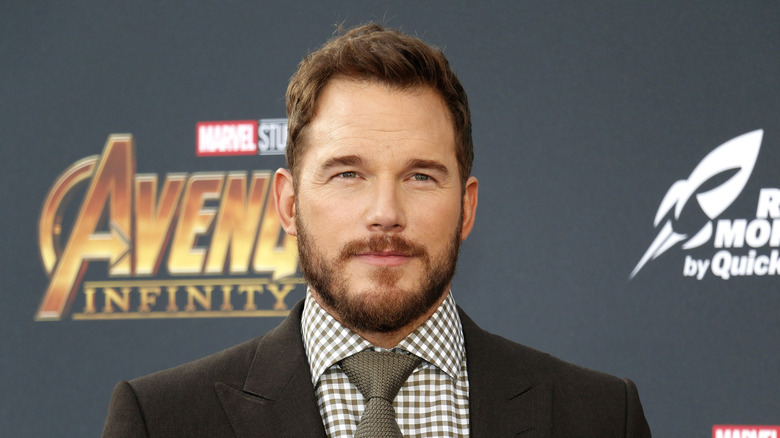 Tinseltown/Shutterstock
According to The Hollywood Reporter, the new animated "Garfield" film has officially cast Chris Pratt to star and voice the title character. The news also announced that "Finding Nemo" co-writer David Reynolds had been tapped to write the screenplay for the film, and that "Chicken Little" director Mark Dindal would helm the project. The fact that the new "Garfield" movie already has its star, screenwriter, and director is an encouraging sign of Sony's investment in getting the film produced.
This also isn't the first big animated property that Pratt has been attached to. The actor has already starred in both "The Lego Movie" and its sequel and he's also set to star in the upcoming "Super Mario Bros." as protagonist Mario — a casting decision that divided fans. While Pratt has made a big name for himself in action films like Marvel's "Guardians of the Galaxy" films and the "Jurassic World" franchise, it seems as if he has just as much interest in continuing his career in more kid-friendly fare such as "Garfield."