The Forgotten Donald Sutherland Drama You Can Watch On Hulu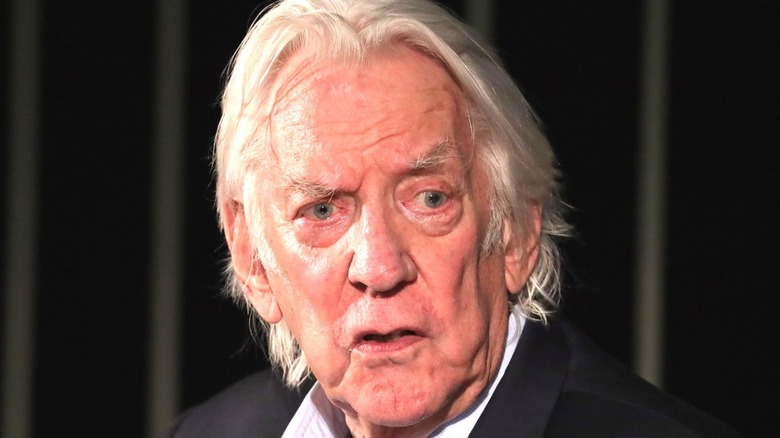 Andreas Rentz/Getty
There are tons of famous families working side-by-side in Hollywood, and dozens of other celebrities we should've known were related. From the powerhouse Coppola family to the aunt-niece duo of Emma and Julia Roberts, sometimes acting really does seem to run in the family. Another impressive acting family is the Sutherlands, which includes Rossif, Angus, and Kiefer Sutherland, along with their father, Donald Sutherland.
Donald Sutherland made a name for himself in the late '60s, and went on to star in a variety of famous projects, including "The Dirty Dozen," "M*A*S*H," "Invasion of the Body Snatchers," and "Pride & Prejudice." While most millennials may recognize him as the evil President Snow from "The Hunger Games" franchise, Sutherland has dozens of acting credits to his name, and even has a star on the Hollywood Walk of Fame (via BBC News).
Aside from his work in film, Sutherland has also appeared in a wide variety of television shows. One of his more recent series is currently available to watch on Hulu, and it's perfect for those who enjoy watching the veteran actor in more serious roles.
Trust is based on a true story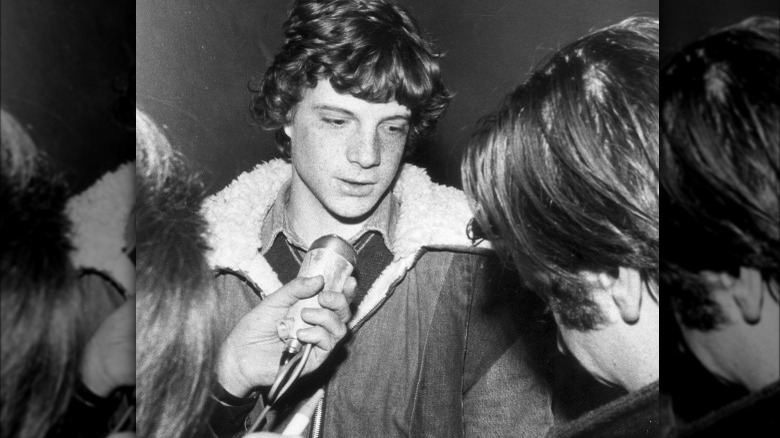 Keystone/Getty Images
The Hulu drama "Trust" not only boasts an amazing cast, but it also tells the real life story of the abduction of John Paul Getty III (played by Harris Dickinson). As described by Deadline, the series is "told over multiple seasons and [spans] the 20th century," and starts off in 1973 after John Paul Getty III — who is in line to become the heir to the Getty fortune — is kidnapped by the Italian mafia. While most would assume that rich families would be quick to pay any ransom to get their progeny out of trouble, that wasn't the case with Sutherland's character J. Paul Getty, who was notoriously frugal.
"Trust" also features Hilary Swank as Gail Getty, John Paul Getty III's mother; Michael Esper as John Paul Getty Jr.; Brendan Fraser as James Fletcher Chace, J. Paul Getty's chief of security; and Luca Marinelli as Primo, the gangster who was in charge of John Paul Getty III's kidnapping. The series boasts a 78% approval rating on Rotten Tomatoes, which is no surprise once you get a glimpse of the impressive cast.
You can stream "Trust" on Hulu.