Dan Levy Is Branching Out With A New Project For HBO Max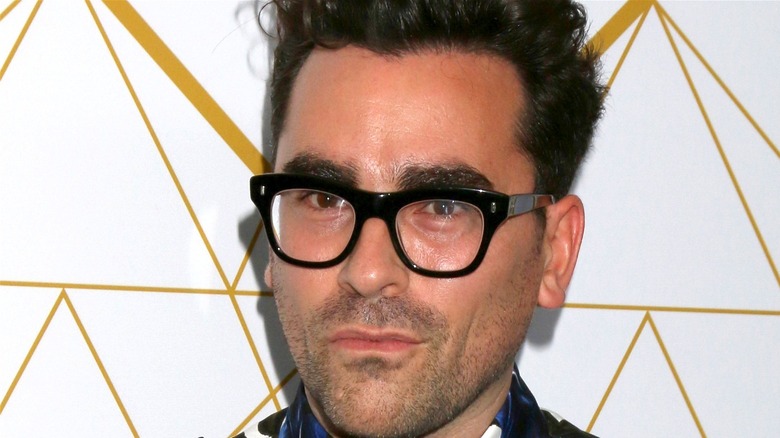 Kathy Hutchins/Shutterstock
Although the cast of "Schitt's Creek" took their final bow in April 2020, series co-creator and star Dan Levy, who played David Rose, is just getting started on several new projects. "Schitt's Creek" follows the wealthy Rose family as they lose all their money and are forced to move to the titular small town and adapt to lives has have-nots. The series aired for six seasons on CBC Television and Pop TV in the U.S. The series was the brainchild of Dan Levy and his father, comedic actor Eugene Levy ("Best in Show"). In 2020, "Schitt's Creek" swept every major comedy category at the 72nd Primetime Emmy Awards, including outstanding supporting actor, outstanding comedy series, outstanding directing, and outstanding writing wins for Dan Levy.
In September, Deadline reported Dan Levy signed a first look film and TV deal with streaming giant Netflix. Levy is already set to write, direct, produce, and star in an untitled romantic comedy once his current scripted-only deal with Disney's ABC Signature expires (per The Hollywood Reporter). Levy is also teaming up with HBO Max for an upcoming unscripted project.
Dan Levy will host the cooking show The Big Brunch for HBO Max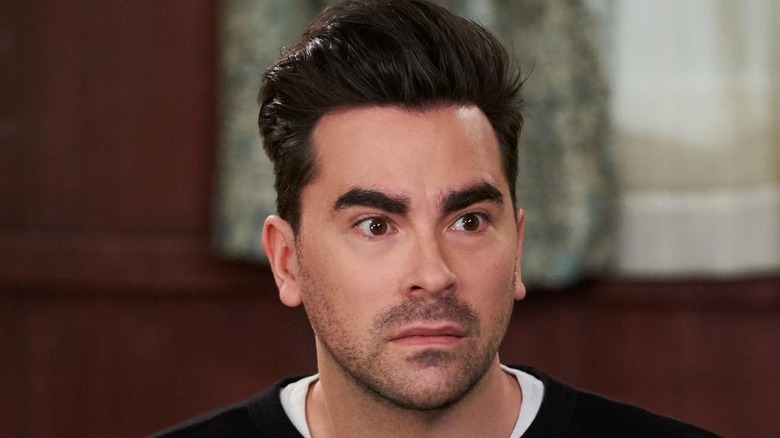 CBC Television
According to THR, Dan Levy will create and host "The Big Brunch" for HBO Max. The cooking series will feature chefs competing for an undisclosed prize "all while finding innovative ways to redefine what it means to dine between 11 a.m. and 3 p.m." (per The Hollywood Reporter). "The Big Brunch" will also delve into the chefs' personal stories as well as their business hopes and aspirations.
"Thanks to an almost obsessive love of food, I've been lucky enough to come across many of those people in the culinary world — friends working out of cafes or food trucks, revolutionizing the menus at local diners — those special humans who create communities around their cooking, hoping to take their skills to the next level. I created this show for them, the local culinary heroes of America who deserve a spotlight," Levy said in a statement via THR. "The Big Brunch" is scheduled to premiere on HBO Max in 2022.