Henry Winkler Is Auctioning Off A Piece Of Television History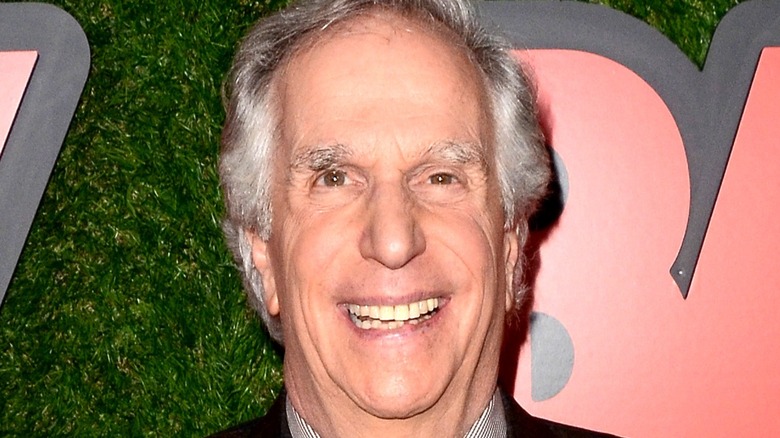 Kathy Hutchins/Shutterstock
Though the actor was much older than his teenage character when he was cast at age 28 (via Outsider), Henry Winkler played Arthur "The Fonz" Fonzarelli on the hit ABC series "Happy Days" for the entire run of the show. "The Fonz" or "Fonzie" was originally meant to be a secondary figure, but the charismatic greaser's utter cool and made up put downs ("sit on it") quickly made him a breakout character, transforming Winkler into a lead alongside Ron Howard's Richie Cunningham.
Winkler said in a SAG interview that he got the part because he approached Fonzie as a character actor, not a leading man, and he kept to that ethos once "Happy Days" ended in 1984. Since then, he has appeared in various films and television series, such as "Scream," "The Waterboy," and "Arrested Development," even receiving an Emmy for his role as Gene Cousineau in the HBO comedy series "Barry" (via The Hollywood Reporter).
After several decades in show business, Henry Winkler is now auctioning off some of the memorabilia he has collected over the years. Here's more about the key piece of TV history he's putting up for a good cause.
Henry Winkler put one of the Fonz's leather jackets is up for auction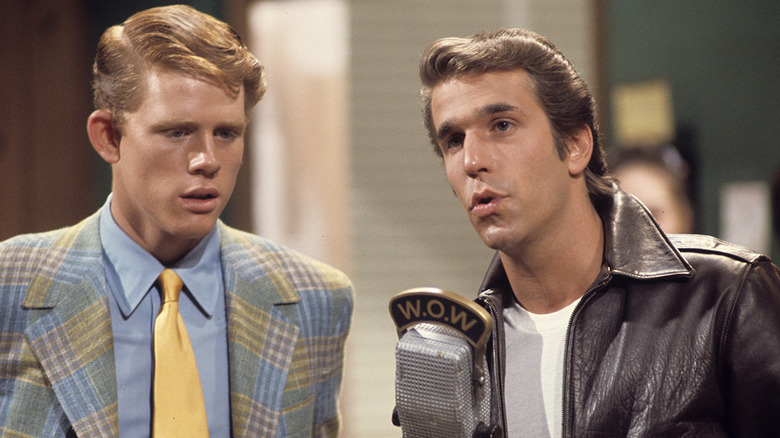 ABC
According to The Hollywood Reporter, Henry Winkler is auctioning off one of Arthur Fonzarelli's leather jackets, along with various other pieces of memorabilia from his screen career. Winkler's jacket will be part of a complete Fonzie costume from the original series, including his blue jeans, t-shirt, and biker boots, as well. Apparently only a few of jackets still exist, so the Fonz's ensemble could be yours — if you have between $50,000 to $70,000 to spend.
Other items in the collection, which will be auctioned on November 7 at Bonhams Los Angeles, include two masks from "Scream" — one of them being the iconic Ghostface mask, which is expected to rake in between $20,000 to $30,000 alone — and a prop from "The Waterboy." Part of the money raised will be donated to This is About Humanity, a non-profit co-founded by daughter Zoe Winkler to help children separated from their parents at the border.
However, while Henry is getting rid of a lot of items from "Happy Days" and beyond thanks to his pandemic-inspired "urge for spring cleaning," he's still keeping one Fonzie leather jacket from the original set. And who could blame him? After all, this item helped make him the coolest guy on television to generations of viewers!