Fox Holding The X-Files Revival For Midseason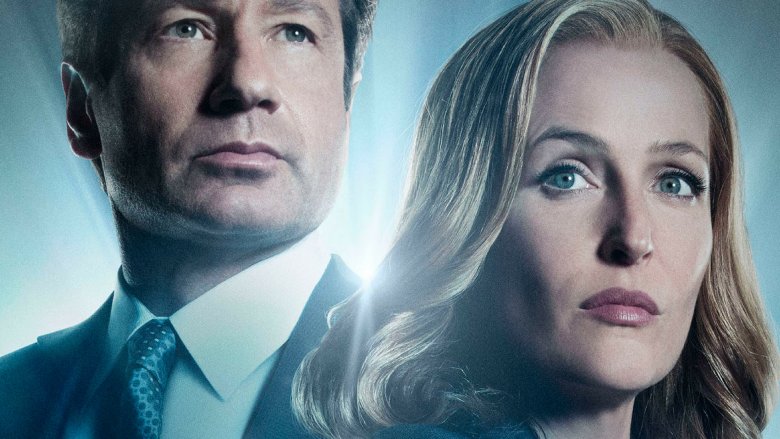 The truth is out there, but we're going to have to wait to find it. Fox announced their fall schedule Monday, revealing that they will be holding The X-Files re-revival for midseason. (via The Hollywood Reporter)
The X-Files ran for nine seasons before going off the air in 2002. Like many movies and TV shows nowadays, its cult status grew in the years following its cancelation, and it was eventually revived for a six episode tenth season in 2016. Talk of an eleventh season immediately followed, the network officially ordering ten new episodes last month. Stars David Duchovny and Gillian Anderson, as well as showrunner Chris Carter, are confirmed to return.
Fox's previous revival did well in the ratings, averaging 16 million viewers to earn the spot of the fifth highest-rated broadcast series of the season. It makes sense that the network would want to hold the project for midseason, where it can help to boost struggling properties or launch a new show, although fans definitely won't be happy to hear that they have to wait longer for the show to return. Other shows being held for midseason include medical drama The Resident, Ryan Murphy's 9-1-1, and the ensemble comedy L.A. to Vegas.
Notable additions to Fox's fall schedule include Marvel's mutant pilot The Gifted, which will air on Mondays at 10 p.m., Seth McFarlane's dramedy Orville, which will follow Gotham on Thursdays at 9 p.m., and the Adam Scott and Craig Robinson paranormal comedy Ghosted, which will air after The Simpsons on Sundays at 8:30 p.m.
You can view Fox's full fall schedule below.
Monday
8 p.m. — Lucifer
10 p.m. — The Gifted
Tuesday
8 p.m.— Lethal Weapon
9 p.m. — The Mick
9:30 p.m. — Brooklyn Nine-Nine
Wednesday
8 p.m.— Empire
9 p.m. — Star
Thursday
8 p.m. — Gotham
9 p.m. — Orville
Friday
8 p.m. — Hell's Kitchen
9 p.m. — The Exorcist
Saturday
8 p.m. — Fox Sports Saturday: College Football
Sunday
7 p.m. — NFL on FOX
7:30 p.m. — The OT/Bob's Burgers
8 p.m. — The Simpsons
8:30 p.m. — Ghosted
9 p.m. — Family Guy
9:30 p.m. — The Last Man on Earth