Brooklyn Nine-Nine Renewed For Season 5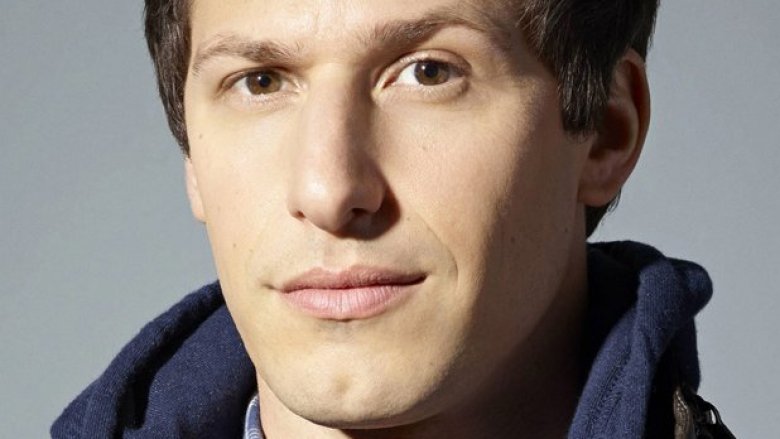 In the words of Jake Peralta himself, "Noice!" The 99th Precinct is on the case once again.
The Hollywood Reporter announces that Fox has renewed Brooklyn Nine-Nine for a fifth season. The series stars Andy Samberg as Jake Peralta, the detective with a devil may care attitude; Terry Crews as Terry Jeffords, the devoted sergeant with an affinity for yogurt (yes, really); Stephanie Beatriz as Rosa Diaz, the hard-headed and seemingly cold-hearted detective; Melissa Fumero as Amy Santiago, Jake's type-A perfectionist colleague (and later much more); and Joe Lo Truglio as Charles Boyle, the timid detective who's a total foodie. Andre Braugher heads the whole operation, playing Captain Ray Holt, the commandeer of the fictional 99th Precinct of the New York Police Department.
Here's the show's official synopsis: "Detective Jake Peralta, a talented and carefree cop with the best arrest record, has never had to follow the rules too closely or work very hard. That changes when Ray Holt, a man with a lot to prove, becomes the new commanding officer of Brooklyn's 99th precinct. As Holt reminds Peralta to respect the badge, an extremely competitive colleague—Detective Amy Santiago—starts to close in on the hotshot cop's arrest record. Other members of the precinct include Sgt. Terry Jeffords, a devoted family man, Detective Charles Boyle, a hard worker who idolizes Jake, and Rosa Diaz, a sexy-yet-intimidating detective. Civilian office manager Gina Linetti is tasked with cleaning up everyone's mess, while somehow getting involved in everyone's business."
Though Brooklyn Nine-Nine fans are steady, the cop comedy has been on unstable ground at the network since its initial debut in 2013 (via THR). Add in the that it's the only Fox series produced by a third-party studio, Universal Pictures, and it's easy to assume that Brooklyn Nine-Nine might bite the bullet sometime in the future due to financial strains and less-than-booming performance. Understandably, the news of renewal comes as quite a relief to fans.
Created by Dan Goor and Mike Schur, Brooklyn Nine-Nine is currently in its fourth season, which has a few remaining episodes to air before wrapping. Fox hasn't yet confirmed whether season 5 of the show will see a new time slot or a schedule change, but we'll update you with any announcements. Until then, check out the shows that will blow us all away this year.