The X-Files Is Being Revived Again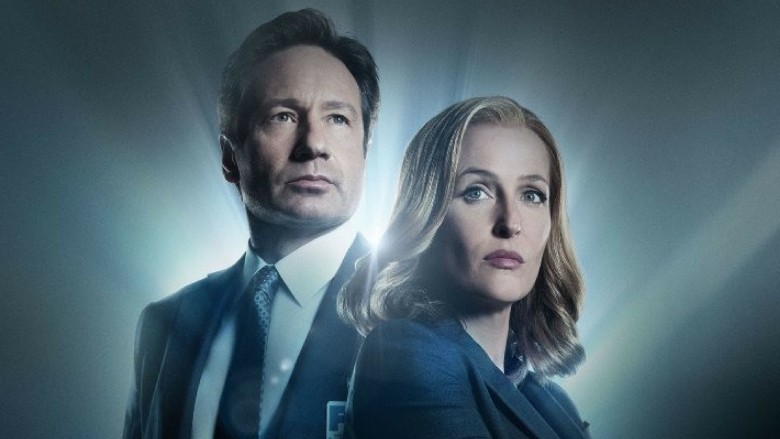 The X-Files will get 10 more episodes. Variety reports that the sci-fi series is being revived once again for another run on Fox, with production set to begin this summer.
The X-Files ran for nine seasons before going off the air in 2002. Like many movies and TV shows nowadays, its cult status grew in the years following its cancelation, and it was eventually revived for a six episode tenth season in 2016. Talk of a potential eleventh season has been raging since, with the stars and showrunner all saying that they wanted to see more. The new season, expected to debut at some point during the 2017-2018 season, will bring back David Duchovny and Gillian Anderson, as well as showrunner Chris Carter. There is no word yet on what other characters may return.
"Iconic characters, rich storytelling, bold creators– these are the hallmarks of great TV shows. And they are some of the reasons why The X-Files has had such a profound impact on millions of fans worldwide," said David Madden, President, Fox Broadcasting Company, in a statement. "Chris' creativity, along with the brilliant work of David and Gillian, continue to propel this pop culture phenomenon, and we can't wait to see what fresh mysteries Mulder and Scully uncover in this next chapter of The X-Files."
Fox's previous revival did well in the ratings, averaging 16 million viewers to earn the spot of the fifth highest-rated broadcast series of the season. It had a fair reception from critics, earning a 64 percent on Rotten Tomatoes, and many fans should be excited to see Mulder and Scully come back for more adventures. Duchovny and Anderson also expressed their excitement to return to the show on their Twitter pages, with Duchovny even sharing a GIF version of the key art for the season in his post.



#TheXFiles pic.twitter.com/9J7SuFvS6S


— David Duchovny (@davidduchovny) April 21, 2017



You ready for more of this @davidduchovny? 🔦 #TheXFiles pic.twitter.com/im43BzlDks


— Gillian Anderson (@GillianA) April 21, 2017