Army Of Thieves Stars Reveal What Makes The Army Of The Dead Universe So Unique - Exclusive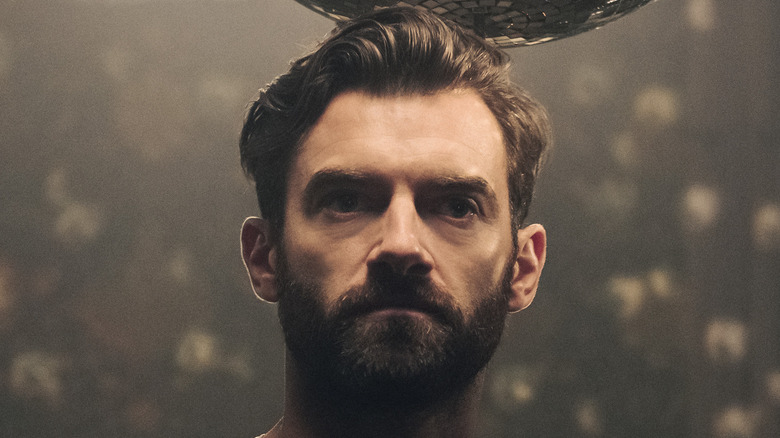 Netflix
The new "Army of the Dead" prequel and Netflix original movie, "Army of Thieves," has two of its stars, Guz Khan and Stuart Martin, excited for several reasons. To begin with, "Army of Thieves" marks the first opportunity for both actors to star in a Zack Snyder production, and the heist comedy breaks new ground from a storytelling standpoint because it unfolds in a decidedly different creative space than its zombie heist predecessor.
Streaming exclusively on Netflix, "Army of Thieves" examines the backstory of Ludwig Dieter (Matthias Schweighöfer), the offbeat safecracker who joined a group of mercenaries as they infiltrated a zombie-infested Las Vegas to open a safe underneath one of Sin City's casinos in "Army of the Dead." The prequel film traces Dieter's story back to his humble beginnings as a bank teller in Europe, where he dreams of cracking a group of iconic safes crafted, according to legend, by a meticulous inventor named Hans Wagner.
As the world starts to react to the early reports of a zombie epidemic in Las Vegas, the owner of the Wagner safes plans to relocate them from their longtime public locations across Europe — prompting an expert thief, Gwendoline (Nathalie Emmanuel), to crack each of sophisticated contraptions before the opportunity disappears forever. As such, Gwendoline hires a hacker, Korina (Ruby O. Fee), a combat specialist, Brad (Martin), and a getaway driver, Rolph (Khan), to form her crew. However, the group isn't complete until Dieter joins them to deploy his safecracking skills to finish up each job.
The stars of Army of Thieves knew little about the plot of Army of the Dead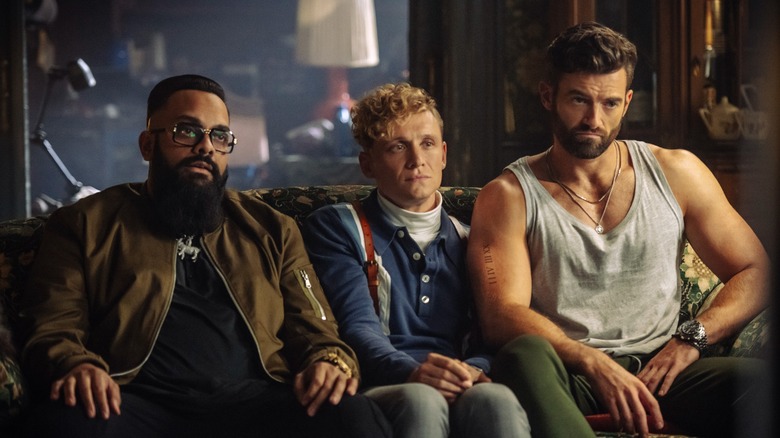 Netflix
"Army of Thieves" is unique in that it went into production in various European locations just as "Army of the Dead" went into postproduction in the U.S. Due to the events that unfold in the first film, the cast of "Army of the Dead" were replaced for the follow-up film — "Army of Thieves" features a number of new faces. The common denominator of the films was Schweighöfer, who directs "Army of Thieves" in addition to starring in it. As a result, the cast had to rely on Schweighöfer to tell them details about the plot of "Army of the Dead" because ultimately, both films are tied together — even though the heist in "Army of the Dead" is rooted in horror, and "Army of Thieves" is more comedic in nature.
"I think because Netflix was so amazing in getting 'Army of Thieves' up and running before 'Army of the Dead' was even out, everything we knew was from Matthias," Martin told Looper in a dual interview with Khan. "So, we knew it was a zombie film. But when we came to ['Army of Thieves'], it was fresh. We hadn't seen anything [of 'Army of the Dead'], we had nothing to base it on, and it was also its own story. It's a totally different genre. 'Army of Thieves' is a heist film, it's an action film, it's a comedy, which I was, and I think you were as well, Guz, really excited about that. You're not doing a sequel or a prequel of the same vein or trying to better it up it like you do with a sequel. We got to do a whole new genre, this whole new film, but in this really cool universe."
Harbingers of doom
For fans of "Army of the Dead," there are certainly elements that will give "Army of Thieves" a feel similar at times to its predecessor. There are harbingers of doom that include European television news reports of the strange goings-on in Las Vegas, as well as dream sequences that scare up some anxiety in Dieter. Still, for the most part, "Army of Thieves" is its own film.
"That was exciting for me [for the film to be in a different genre] and to have the zombies just going on in the background [to tie it into "Army of the Dead"]. That is a really exciting way to take a franchise [to a new place] and I don't really think it's technically been done or not that I can think of before," Martin said. "We got to ask, 'What's this film going to be? What's the genre here?' It's cool, so that was exciting."
While Martin didn't feel any pressure living up to what Snyder was creating with "Army of the Dead," Khan admitted that he didn't rest so easy. After all, two of the stars of "Army of the Dead" were two physical specimens that made Khan feel a wee bit inadequate.
"I was significantly nervous more so than Stu because when I heard Dave Bautista and Omari Hardwick with their 32-inch biceps were in 'Army of the Dead,' and then my big ass was in the prequel, there was a level of worry, bro," Khan told Looper. "I can't lie to you. There were some nerves there."
"Army of Thieves," as well as "Army of the Dead," are streaming exclusively on Netflix.