Grimsburg - What We Know So Far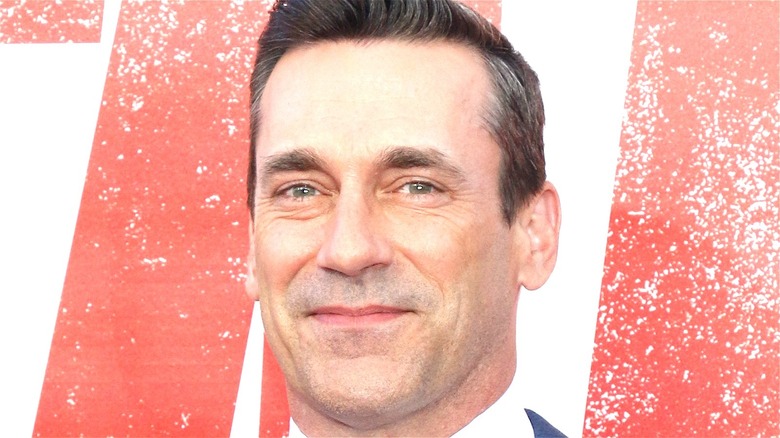 Tinseltown/Shutterstock
Perhaps more than any network in small screen history, Fox Television has been a haven for primetime animated insanity. That's been true since the late 1980s when the network unleashed the iconic animated series "The Simpsons" on the masses. Now into its 33rd season on the air, "The Simpsons" has become not only the longest-running scripted series on television, but a mainstay in the pop culture zeitgeist. And over the years, Fox bosses have continued to surround that landmark animated confection with countless other hits, including "King of the Hill," "Family Guy," and "Futurama." 
These days, the network is even dedicating a full night of primetime programming to their animated shows, with Sundays being marked as the night of Animation Domination ... though now, it's also spilling over into Monday nights, as well. 
Fox continues to line up fresh animated shows to add to their slate, too, with the network having just announced a new show with a major star in the lead. That series is called "Grimsburg." Here's everything we know about it so far.
When will Grimbsburg premiere?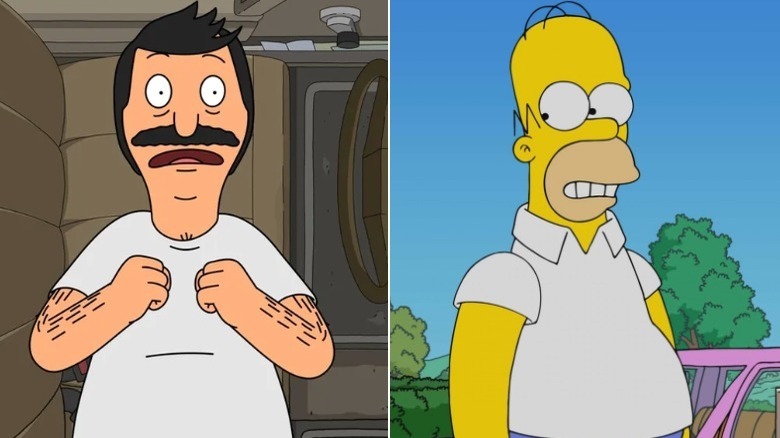 20th Television
"Grimsburg" has only recently been announced (via Deadline), which means it's still in the very early stages of production. That naturally means there isn't a ton of information out there about the show. Per that Deadline piece, we can tell you that "Grimsburg" is created by newcomers Catlan McClelland and Matthew Schlissel. It's also the first series the duo have ever gotten the greenlight o,n with each boasting only a handful of minor showbiz credits prior to Fox ordering "Grimsburg" to series.
Fox is clearly excited about the pair's concept for "Grimsburg," however, with Michael Thorn, President of Entertainment, saying of the series, "As we continue to expand our animation brand beyond family comedies, Grimsburg's wildly funny, bizarre and inventive take on the crime genre makes it the perfect next-generation Fox comedy." 
As for when animation fans will get to see the next-gen Fox comedy on the network, an official release date has yet to be announced, and that Deadline article claims network bosses are eyeing "Grimsburg" for a 2023 premiere, so we've got a bit of a wait ahead. As it is, the show will almost certainly debut on a Sunday evening alongside other Fox hits, but we'll update you the moment that premiere date becomes official.
Who's starring in Grimsburg?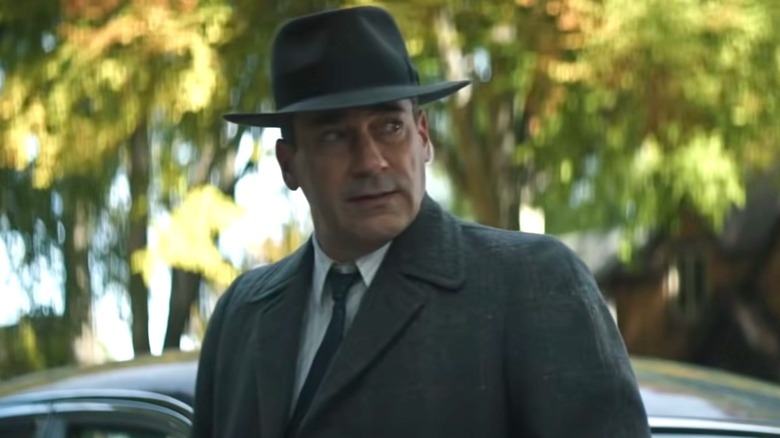 HBO Max
As for the major star set to front the cast of "Grimsburg," it is indeed Mr. Jon Hamm. And Hamm fronting the cast of an animated series could not be a more exciting prospect. The actor is, of course, best know for his work on AMC's near flawless period drama "Mad Men," as well as a handful of modern cinematic classics. Over the years he's been a regular player on the animation scene as well, lending his distinctive voice to films like "The Congress," "Shrek Forever After," and "Minions." Hamm's small screen animation credits are every bit as impressive, by the way, having given voice to characters on "The Simpsons," "Bob's Burgers," "Archer," "Metalocalypse," "Family Guy," and "Marvel's M.O.D.O.K." among others.
With Hamm anchoring "Grimsburg," the series is obviously in great shape to start. Unfortunately, there have been no further announcements about who will be joining Hamm in the voice cast of the series. With "Grimsburg" eyeing a 2023 premiere, producers may take their time rounding out the cast. Either way, we'll be updating the site when further casting news for the series is announced.    
What is Grimsburg about?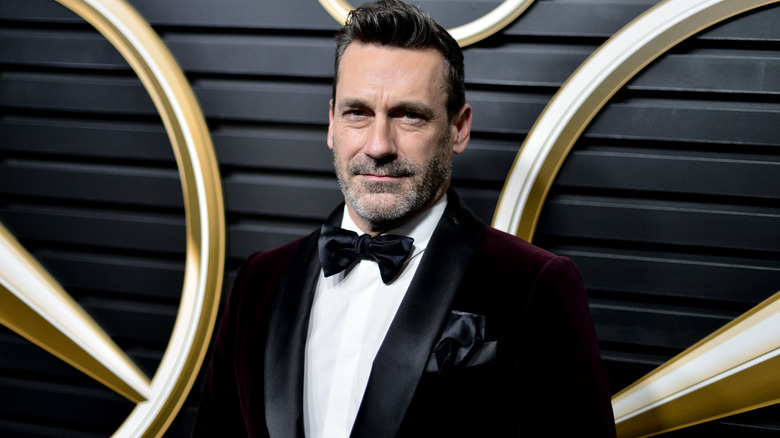 Jerod Harris/Getty Images
Right about now, you might be getting curious about what, exactly, Jon Hamm's character will be doing in "Grimsburg." Per the Deadline report, the series will find him voicing Marvin Flute, who may or may not be "the greatest detective ever to catch a cannibal clown or correctly identify a mid-century modern armoire." Legendary detective skills aside, it seems the one case Flute has never cracked is how to be a husband and father. Now, it seems like he's hoping to connect for the first time to a son he has a strained (or perhaps nonexistent) relationship with, and maybe even reignite the spark of his relationship with the ex-wife he's still madly longing for. This will somehow involve Flue returning to his titular home town, where — being a detective and all — he'll go about solving a series of local mysteries.
Yes, that synopsis makes "Grimsburg" sound a touch heavier than your typical Animation Domination fare. While Hamm and company are sure to bring a certain amount of pathos to the action, it's also as setup that should more than allow them to pepper in laughs galore. And that intriguing narrative mix should have "Grimsburg" at the top of any animation fan's must-see list.