Piter De Vries' Scenes That Didn't Make Dune's Final Cut - Exclusive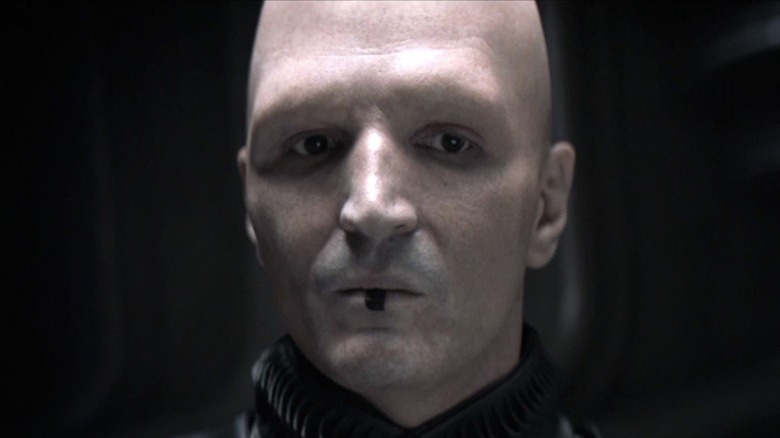 Warner Bros.
At long last, director Denis Villeneuve's adaptation of author Frank Herbert's "Dune" is in theaters, where audiences are finally getting a chance to see the Oscar-nominated filmmaker's interpretation of the characters, landscapes, settings, and expansive narrative. Thankfully for Villeneuve, audiences and critics have widely embraced "Dune," and the film's healthy #1 opening at the domestic box office helped seal the deal for the sequel "Dune: Part Two," which will cover the second half of the first book in Herbert sci-fi series.
Set in the year 10191, "Dune" chronicles the plight of Paul Atreides (Timothée Chalamet), a young noble and the heir-apparent to the noble House Atreides. When Paul, his parents Duke Leto (Oscar Isaac) and Lady Jessica (Rebecca Ferguson), and the rest of House Atreides take over the stewardship of the desert planet Arrakis, their lives are in peril. That's because House Harkonnen, a brutal regime led by the tyrannical Baron Harkonnen (Stellan Skarsgård), wants to regain control of Arrakis since its sandy environs contain the valuable substance known as "spice," which, among other things, powers interstellar travel. Among House Harkonnen's loyal servants is Beast Rabban (Dave Bautista), Harkonnen's menacing nephew, and the sadistic Piter de Vries (David Dastmalchian), a Mentat (a human with computer capabilities) who serves as the baron's right-hand counselor.
Clocking in at two hours and 35 minutes, the first half of "Dune" covers a lot of ground and a wide range of characters. Despite the lengthy runtime, Villeneuve had to make some cuts to help shape his vision — and Dastmalchian is detailing some of them.
David Dastmalchian details his scenes that were cut from Dune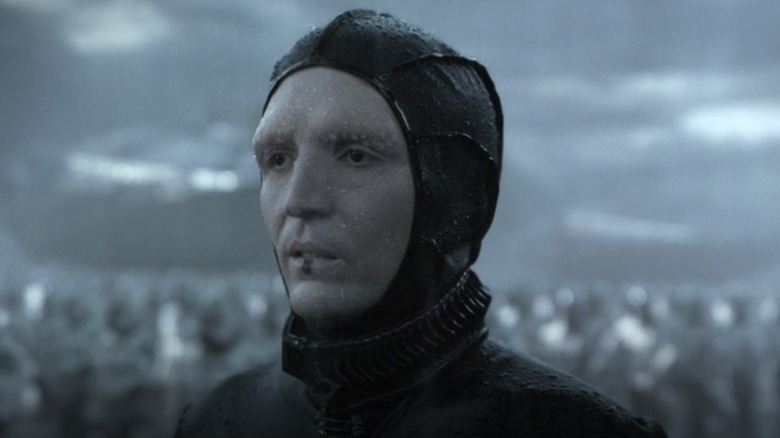 Warner Bros.
In an exclusive interview with Looper, David Dastmalchian said that Denis Villeneuve's cut of "Dune" is "his director's cut, so I don't believe there ever will be any other versions of the film released."
So, unless Villeneuve includes deleted scenes on a future video release of "Dune," fans won't get a chance to see what sequences throughout the film made the final version. However, Dastmalchian shared information about additional footage he shot that included his character, Piter de Vries.
"There was a scene in which I was torturing a prisoner that didn't make it. Dave Bautista and I were in it, and it was a very short scene, but I really enjoyed shooting that," Dastmalchian told Looper. "There was also a scene between myself and Thufir Hawat, played by the great Steven McKinley Henderson, which unfortunately didn't make it into the final cut of the film."
He trusts the filmmakers he works with to make the right decisions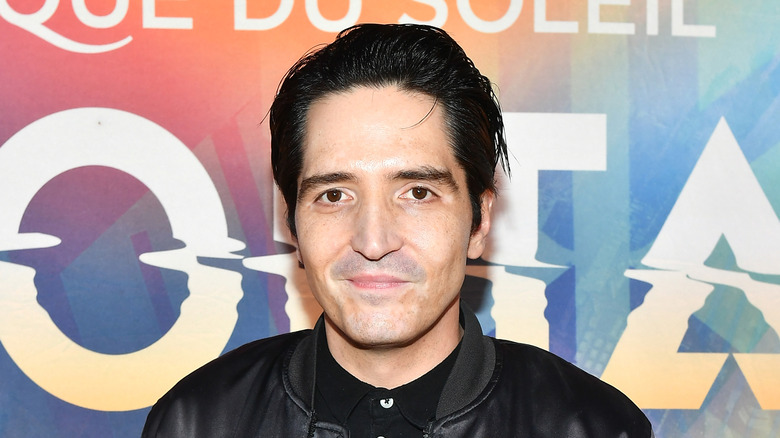 Paras Griffin/Getty Images
David Dastmalchian feels blessed to have worked a third time with director Denis Villeneuve on "Dune" after appearing in the director's previous features, 2013's "Prisoners" and 2017's "Blade Runner 2049." As such, the actor completely supports Villeneuve's decision to cut certain "Dune" scenes featuring Piter de Vries. In fact, it also happened while working on writer-director James Gunn's supervillain extravaganza "The Suicide Squad," where Dastmalchian won the hearts of fans as tragic antihero Polka-Dot Man.
"There's a scene [that was cut] in 'The Suicide Squad' that I thought was probably one of my favorite scenes I'd ever shot, where Peter Capaldi — who played the Thinker — and I are stuck in the back of a van together," Dastmalchian recalled for Looper. "But you trust your filmmaker, you trust your leader, you trust your director because they're the ones who know what they need and don't need. You have to believe that if it didn't make it in the film, it wasn't made to make it into the film. That's the beauty of the creation of the animal that is movies."
"Dune" is playing in theaters and streaming exclusively on HBO Max until November 21.