The Law And Order: SVU Character Fans Wanted More Of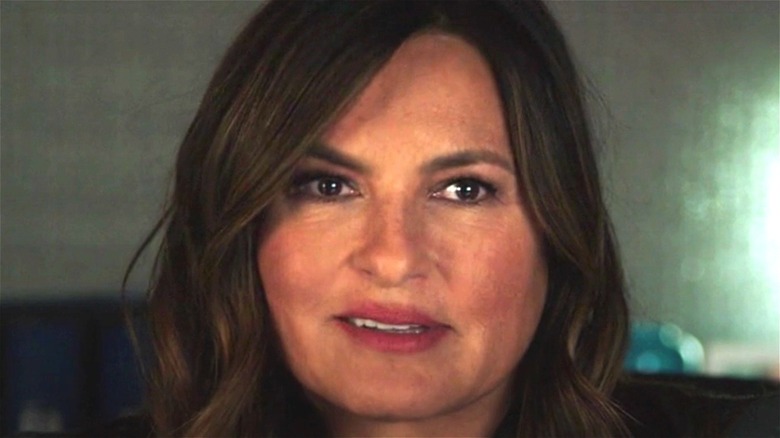 NBC/Hulu
"Law and Order: Special Victims Unit" is one of the most successful television shows of all time. "SVU" officially became the longest-running live-action primetime series ever when it began its 21st season in 2019 (via Deadline). As with many crime procedurals, the show has the classic elements of intrigue, mystery, and suspense viewers love. There is also a dedicated team of detectives, currently led by Mariska Hargitay's Olivia Benson, whose lives are as integral to the show's plot as the crimes they investigate. However, at the core of the series, there is an ongoing narrative of protecting and supporting survivors of sexual assault. All of these reasons help us understand why "SVU" is such a beloved series.
As a long-running show, "SVU" has had quite a few casting changes. Hargitay has played Olivia Benson since the show's premiere in 1999. Like co-stars Ice-T and Tamara Tunie, she is one of the rare few who have appeared in numerous episodes across 21 seasons. Aside from this group of actors, the cast of "SVU" has regularly rotated, with vets like Dann Florek, Christopher Meloni, and Richard Belzer exiting and making room for newcomers, including Danny Pino, Kelli Giddish, and Raúl Esparza.
Fans were especially devastated with Meloni left his role as Elliot Stabler in 2011. But, much to our delight, he has reprised the character on the new spinoff series "Law and Order: Organized Crime." However, this steadfast detective isn't the only character fans wanted to see more of on "SVU."
Fans wish they had seen more of Sergeant Mike Dodds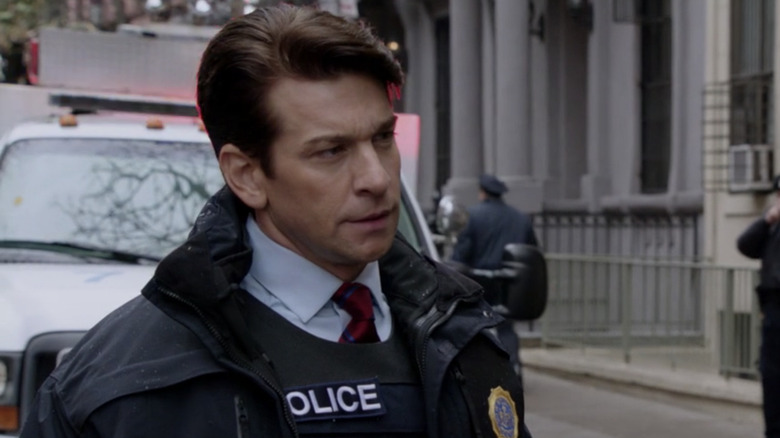 NBC/Hulu
Earlier this month, on the subreddit r/SVU, Redditor u/Rising_lion01 posted, "I just wanna say I really miss Dodds. Anyone else?" The user refers to Sergeant Mike Dodds (Andy Karl), who is introduced in Season 17, per Karl's IMDb page. The son of Deputy Chief William Dodds (Peter Gallagher), Mike joins the Special Victims Unit squad when Olivia Benson (Mariska Hargitay) is promoted to Lieutenant. Sadly, his arc comes to an end when violent criminal Gary Munson (Brad Garrett) takes him hostage and then fatally shoots him in the Season 17 episode "Heartfelt Passages" (via IMDb). Dodds only appeared in 15 episodes of "SVU," but it wasn't enough for some fans.
"I don't think we got enough time with him, sadly. I wish we got to see more of him," said u/Puzzleheaded-Fly2837. Other users felt the same, including u/Horsegirl1990, who confessed, "I start the ugly cry when I see Benson walking down the hallway to let her squad know to the end of the funeral. Except for one other TV show, I never cry over character deaths. I miss Dodds so much." Karl's character wasn't a fan favorite from the start, though, with u/lionheart07 revealing, "Most of us didn't like Dodds in the beginning either. And then it didn't take long for us to all cry like babies at his death."
Dodds may have been a short-lived character on "Law & Order: SVU," but he certainly made his mark on the fandom.