New Wonder Woman Photos Highlight Chris Pine's Character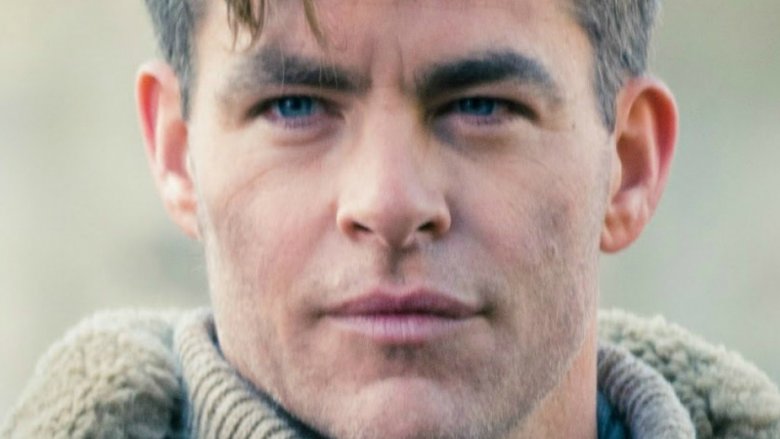 The latest batch of Wonder Woman photos focus on the man of the movie: Chris Pine's character, Steve Trevor.
Two new images of the upcoming Patty Jenkins-directed flick have surfaced online, giving Wonder Woman fans a new look at Trevor, the pilot who crashes onto the shores of Themyscira, only to be rescued by Diana Prince (Gal Gadot) herself. As Diana discovers more about the war that is ravaging humanity, she teams up with Trevor to embark a thrilling journey to take down the bad guys and restore peace to the world.
Apart from glimpses at the character in the film's trailers, audiences haven't seen a whole lot of Pine as Trevor. The fresh snaps show Pine sporting a shearling-lined pilot jumpsuit with a stern look on his face. In the first photo, Pine appears inside a plane, perhaps gearing up for the very flight that ends in the Themyscira accident. The second features Pine standing outside the aircraft, resting his arm on the plane's wing, staring off into the sunny distance.
Until recently, Warner Bros. has focused Wonder Woman marketing exclusively on Gadot's titular character. The studio unveiled a dazzling new poster for the film, which featured Pine standing alongside the Amazonian superhero. Some fans were quite upset that Warner Bros. had seemingly gone against their word and included a male character in what was intended to be a female-only advertising campaign. One Wonder Woman hopeful even went so far as to Photoshop Trevor out of the poster altogether (via Twitter). Perhaps Warner Bros. is preparing to unveil a pair of Wonder Woman pics in the next few days to even the playing field and bring attention back to the title character.
You can check out Pine as the pilot Trevor in the photos below.
New images of Chris Pine as Steve Trevor! #WonderWoman pic.twitter.com/eGfWY1k6f4

— DC Extended Universe (@TheDCEU) May 13, 2017
Pine and Gadot join Robin Wright, Connie Nielsen, Elena Anaya, Danny Huston, Lucy Davis, and David Thewlis for the flick, which works from a script penned by DC Comics executive Geoff Johns and Young Avengers writer Allan Heinberg.
Here's the film's full synopsis: "Before she was Wonder Woman, she was Diana, princess of the Amazons, trained to be an unconquerable warrior. Raised on a sheltered island paradise, when an American pilot crashes on their shores and tells of a massive conflict raging in the outside world, Diana leaves her home, convinced she can stop the threat. Fighting alongside man in a war to end all wars, Diana will discover her full powers... and her true destiny."
Wonder Woman will be released in theaters on June 2. Before that fateful day, read up on the surprisingly dark history of Wonder Woman.