One Of The Ted Lasso Stars Just Shared An Exciting Update About Season 3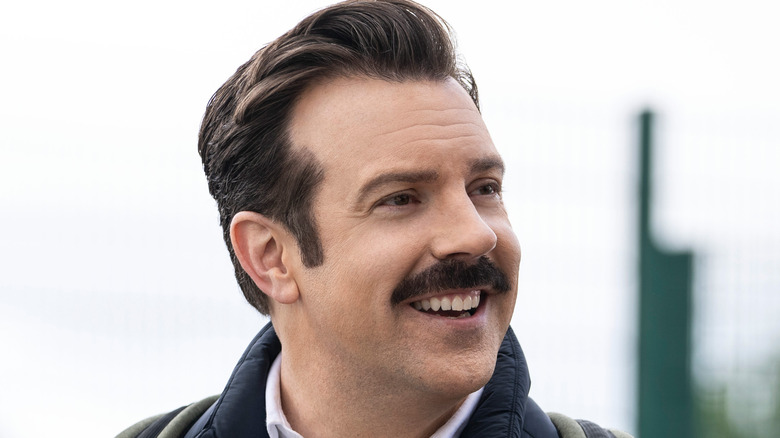 Apple TV+
Apple TV+ has had a number of acclaimed shows on their platform, from the alternate history drama "For All Mankind," which has garnered praise for its realistic-looking space scenes, to the Hailee Steinfeld-starring series "Dickinson," which earned a Peabody Award in 2020 (via Vulture), to the newsroom drama "The Morning Show" with Jennifer Aniston and Reese Witherspoon. However, one of the biggest shows for the streaming platform is the sports dramedy "Ted Lasso." The Apple series made a strong impression at the Emmys earlier this year with seven wins, including outstanding lead actor in a comedy series and outstanding casting for a comedy series (via Emmys).
Co-created by Bill Lawrence, the man behind shows such as "Scrubs" and "Spin City" (via IMDb), the Apple TV+ series focuses on the titular Ted Lasso (played by "Saturday Night Live" alum Jason Sudeikis), an American football coach who accepts a job with British soccer club AFC Richmond to be their new coach, despite not knowing much about the sport. Following the release of the second season's finale on October 8, fans have eagerly waited for any news about "Ted Lasso" Season 3. The wait has now paid off in a wonderful way, as one of the show's stars has now shared an exciting update about filming.
Ted Lasso has set a filming start date for Season 3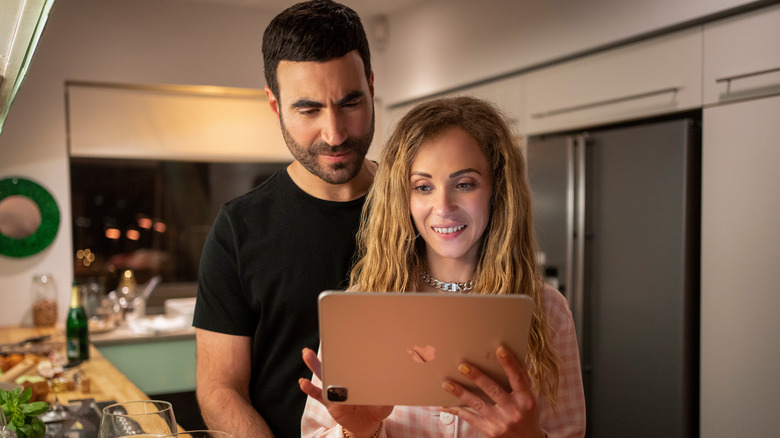 Apple TV+
Phil Dunster, who plays Jamie Tartt on the show, revealed that the third season of the London-based series begins shooting on January 31, 2022. Speaking to Variety, Dunster shared that the writers room has assembled and is working on the story for the third season. He didn't reveal details about the plot of the new season because he doesn't know. However, the actor teased that Jason Sudeikis, who also writes for the show, is in the know. Dunster hinted that "[Sudeikis] knows what the story arc is. He sprinkles ideas of what's going to come here and there, but there's nothing really specific."
"Ted Lasso" co-creator Bill Lawrence spoke previously in an interview with Deadline on when fans can expect the new season. "We always try to be close to a year apart," he said, "so I would hope to see the show back in the August-type area [of 2022]." Beginning filming for the show's new season on January 31 would echo that timeline. Production on the second season of "Ted Lasso" began on January 15, 2021, per Apple TV's Twitter announcement at that time. The second season went on to premiere on July 23 and ended in early October.
Sudeikis and Brendan Hunt, who pulls double duty as writer and as Coach Beard (per IMDb), have spoken about the show coming to an end after the third season (via Entertainment Weekly). Both individuals said that the story they had in mind would go for three seasons, and they would be content to keep it to that limited run. With no firm commitment made by Apple beyond Season 3, this could mean Sudeikis and Hunt will get their wish with this upcoming season possibly serving as the show's last.