The Polish Horror Thriller Heating Up On Netflix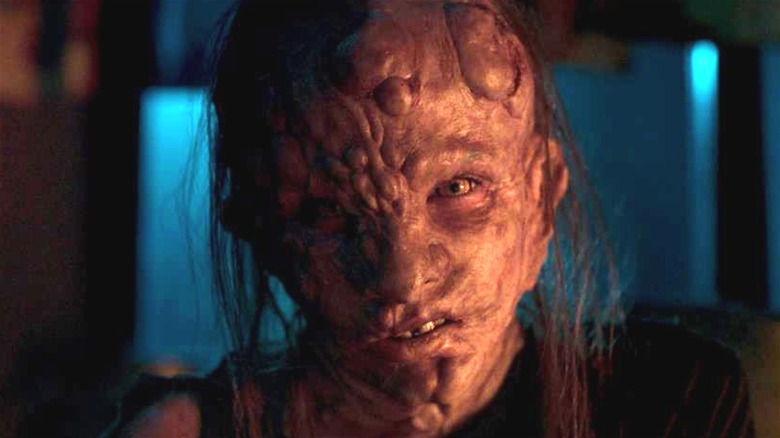 Netflix
When you think of great horror movies, you likely think of classics like "Rosemary's Baby," "The Shining," or any of the many "Halloween" movies. But with All Hallow's Eve just around the corner, you may be feeling an urge to watch some completely new horror content. Thankfully, streaming services like Netflix have tons of horror movies available for you to sink your teeth into, including some unique titles from around the world.
Of the many foreign-language horror films to choose from on Netflix, some of the most notable include the terrifying Italian horror flick, "A Classic Horror Story," the South Korean supernatural horror film, "The 8th Night," and the terrifying French thriller, "The Swarm." However, Netflix has recently added yet another horrifying film to its catalog — this time, from Poland — and it's already trending on the streaming platform.
The film in question is "Nobody Sleeps in the Woods Tonight 2," and if you're looking for a gory slasher film with plenty of jump scares and some unexpected laughs, you might want to check it out.
Nobody Sleeps in the Woods Tonight 2 is different from its predecessor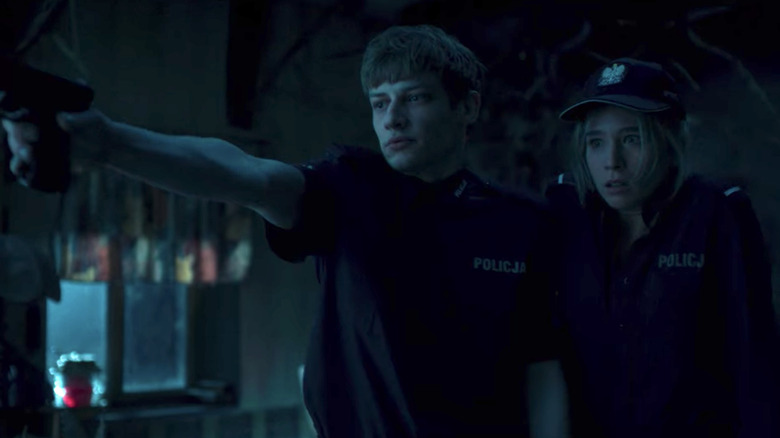 Netflix
Although "Nobody Sleeps in the Woods Tonight 2" is a sequel, it's decidedly different from the first installment of the two-film series. Its predecessor, "Nobody Sleeps in the Woods Tonight," also killed it on Netflix when it premiered last year, and the newest film picks up where the first ended. The original film follows a group of teenagers who attend a camp designed to get them away from their phones, only for them to be quickly attacked by mysterious men. As it is eventually revealed, the men had been physically and mentally transformed after finding a meteorite and keeping it in their home, which resulted in them becoming voracious killers.
Meanwhile, "Nobody Sleeps in the Woods Tonight 2" follows a rookie cop named Adas Adamiec (Mateusz Wieclawek), who discovers that Zosia Wolska (Julia Wieniawa-Narkiewicz) — the sole survivor from the first movie — has turned into a monster similar to the original killers. After things go terribly wrong, Adas is left terrified, and his co-worker, Wanessa (Zofia Wichlacz), takes the lead in getting to the bottom of the mystery.
Without giving too much away, "Nobody Sleeps in the Woods Tonight 2" takes a bit of a thematic turn at one point in its story, and introduces more philosophical questions and rom-com vibes than one might expect from an ordinary slasher film. To put it simply: it's a totally unique horror flick that's definitely worth seeking out on Netflix.