The Real Reason Ice Cube Left Oh Hell No Before Filming Began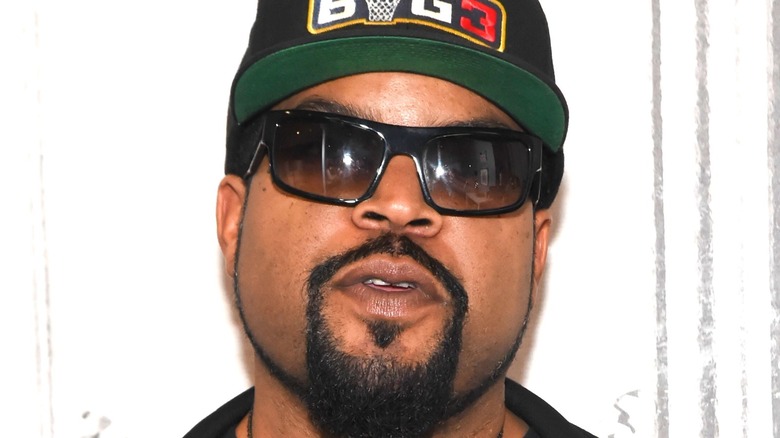 Daniel Zuchnik/Getty
Back in June, Deadline and other media outlets announced a new comedy called "Oh Hell No," which was set to star Jack Black and Ice Cube. The story follows an everyman named Sherman (Black), who falls in love with a guy named Will's (Ice Cube) mother. Then Will turns Sherman's life into a living nightmare — which explains the title.
"Oh Hell No" is a Sony Pictures production that will be directed by Kitao Sakurai, who's responsible for the recent well-received comedy "Bad Trip," which starred Eric Andre, Tiffany Haddish, and Lil Rel Howery. It's written by Scot Armstrong ("Road Trip"), Tracy Oliver, Jessica Gao, and Rodney Rothman.
That's a lot of proven comedy talent involved. The rest of the cast hasn't yet been announced, including the key role of the mom character. But on Friday, the cast got a little smaller when Ice Cube dropped out of the production. Here's why.
Ice Cube refused to get the COVID vaccine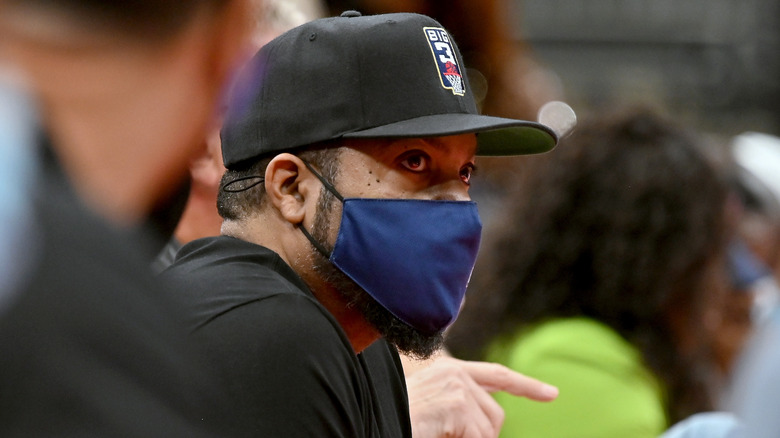 Jamie Sabau/Getty Images
As reported by The Hollywood Reporter, the "Friday" is no longer part of "Oh Hell No" because he refused to get the COVID-19 vaccine. The producers required that all cast and crew members be vaccinated in order to participate, which is in line with a July 2021 agreement between the industry's guilds that productions can mandate vaccines (via The Hollywood Reporter). The rapper/actor is forfeiting his $9 million salary for quitting the project.
"Oh Hell No" was scheduled to begin filming in Hawaii this winter and premiere on July 17, 2022 (via Deadline). After Ice Cube's departure, Sony has pushed back the start of production, which will surely delay the film's debut, too.
Ice Cube hasn't commented on his decision to leave the project, and neither has Sony or producers Black and Michael Tolman. It's the second project Ice Cube has left in recent months. Earlier this year, he quit the sports biopic "Flint Strong." The reason for his departure hasn't been disclosed, although that film had already finished filming right before COVID-19 became a public health crisis in the United States in March 2020. "Flint Strong" is currently in turnaround while producers look to reshoot it without Ice Cube.
"Oh Hell No" is still happening, but now it needs a new co-star.