The Subtle Detail Fans Noticed About Voight In Chicago P.D. Season 9 Episode 6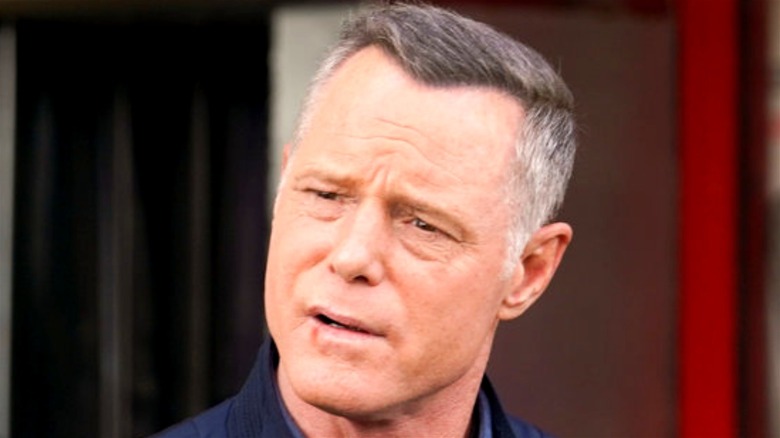 Lori Allen/NBC
Contains spoilers for "Chicago P.D." Season 9, Episode 6
There's always something going on in "Chicago P.D." However, Season 9 has raised the stakes higher than ever for many characters. Hank Voight (Jason Beghe) and Jay Halstead (Jesse Lee Soffer) still have plenty of bad blood between them after earlier events concerning Hailey Upton (Tracy Spiridakos) have come to the latter's attention. Namely, Upton shot Roy Walton (Michael Maize), the man who almost killed Kim Burgess (Marina Squerciati) in the Season 8 finale, and Voight covered it up for her. 
Ever the investigator, Halstead soon catches wind that something isn't right with Upton, and ultimately forces Voight to tell him the truth in Episode 4 ... and ends up punching the older man in the face after learning it. In other words, pressure is mounting in Chicago, and eagle-eyed fans have greatly appreciated the way the show is handling the situation in the most recent episode. Here's the subtle detail fans have noticed about Voight in "Chicago P.D." Season 9 Episode 6.
Voight and Halstead still aren't communicating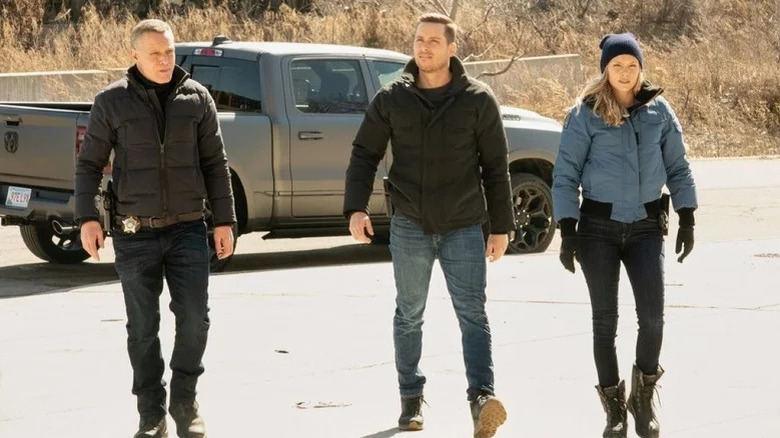 NBC Universal
"Chicago P.D." Season 9, Episode 5 sidelined much of the Upton storyline, which means things are still very much bubbling under ... and fans have been delighted by the low-key way Episode 6 addresses the ongoing tension between Voight and Halstead. 
"Anyone else notice how Voight hasn't been addressing Halstead? And Jay still giving him the cold-shoulder? For once the writers are doing a great job showing the distance between the two," one fan wrote on Twitter. "Yes I appreciate the continuation instead of acting like all is well. You can see the tension still very much exists between Hank and Jay," another user tweeted in response. Others feel that the current tension is merely a calm before the storm, and things will explode before long — with potentially drastic results for Voight. "And now the team and Trudy [Desk Sergeant Platt, played by Amy Morton] are noticing the tension between the two, the next few episodes are going to be so good! I'm ready to see the rest of the team turn their backs on Voight," they tweeted. 
Fans were somewhat dismayed with the way the previous episode handwaved an entire serious conversation between Halstead and Upton with a casual comment. This time, the show seems to have done a much better job in conveying the underlying drama.